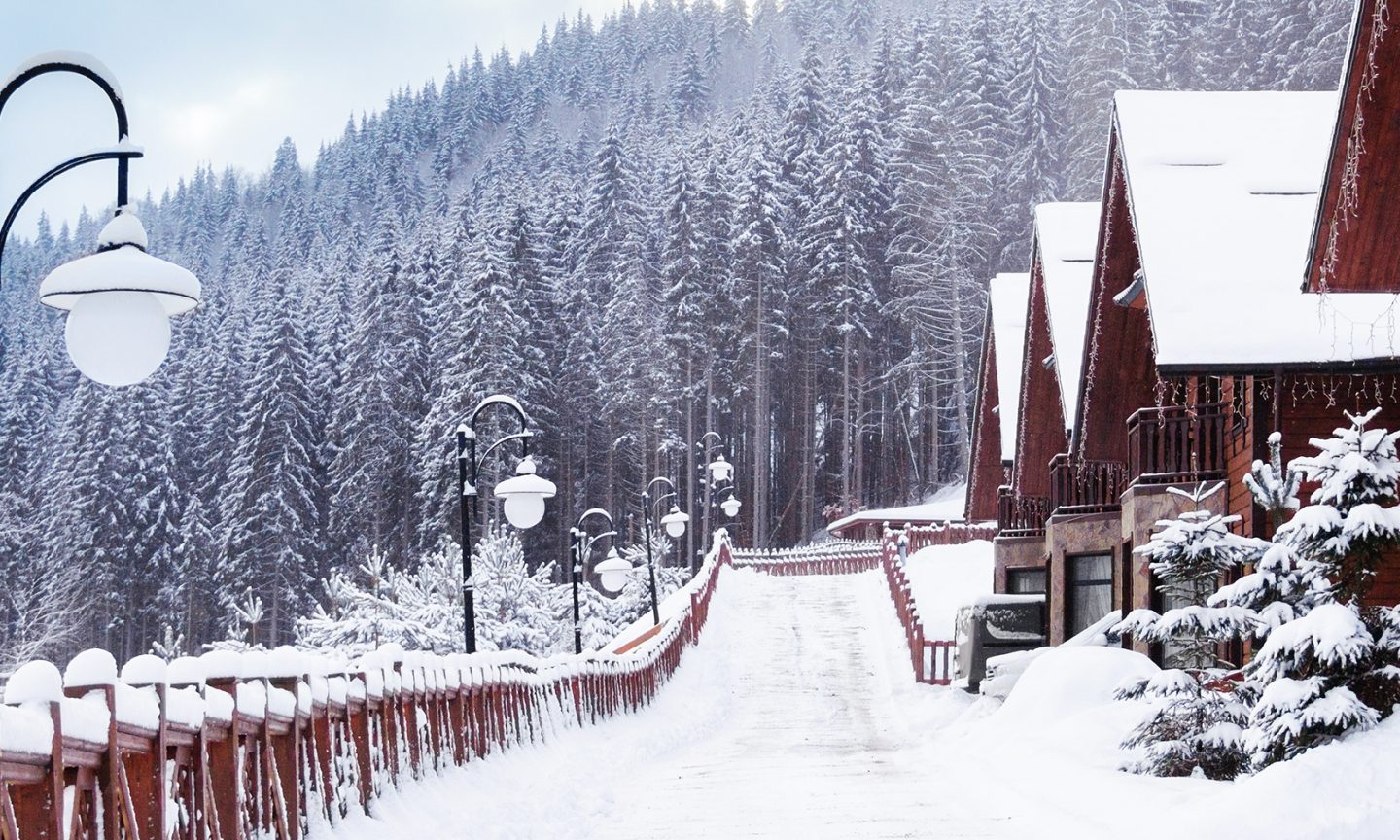 Whether your winter has been warm, wet or white, January is a great time to plan an epic ski getaway to get your mind off of the weather and the 9-to-5. Here are a few of our favorite ski resorts we think you should check out — plus, they're perfect places to redeem your points and miles.
Homewood Suites Jackson, Wyoming
If you're planning on bringing the whole gang to your ski holiday in Jackson, it might be wise to book yourself a suite. Jackson is a lovely ski town in Wyoming near the southern end of Grand Teton National Park.
The slopes are located up in the adjacent Teton Village. But if you're looking to redeem Hilton Honors points, your best bet is to stay down in Jackson and book the Homewood Suites. Accommodation there starts at just 33,000 Honors points per night.
Parking is complimentary at this property, so hop in the car and head up to Teton Village when you're ready to ski.
Vail Marriott Mountain Resort, Colorado
If you're a Colorado-or-nothing skier, splurge on a stay in Vail for some of the best slopes. There are plenty of properties to choose from, but if you have a stash of Marriott Bonvoy points to spend, check out the Vail Mountain Marriott Resort. This luxe property holds a vibe reminiscent of a Swiss ski lodge and guests enjoy easy access to the ski runs via the adjacent Eagle Bahn Gondola.
As a Category 7 property, nights at Vail Mountain cost 60,000 points on a standard night — but this rate rises to 70,000 points on peak nights and drops to 50,000 points on off-peak nights. If you're flexible, search a few possible dates to see if you can score any standard or off-peak rates. Don't forget to take advantage of the on-site homemade pizza delivery service while you're there!
Hyatt Place Keystone, Colorado
If you'd rather head to Keystone to tackle the network of slopes out there, you'll be kept occupied for days. There are plenty of accommodations in Keystone. For skiers wanting to redeem World of Hyatt points, Hyatt Place Keystone is a great place to do so. Just steps from the Argentine and Peru Express lifts, this property places guests within minutes of beginning a great powder day.
As a Category 4 property, a night at Hyatt Place Keystone costs just 15,000 World of Hyatt points per night, but Points + Cash options are also available from 7,500 points + 50% off the standard rate. Remember that World of Hyatt members are entitled to free breakfast, so fuel up before your day on the slopes.
Holiday Inn Express Canandaigua-Finger Lakes, New York
With a similar vibe to Jackson, Canandaigua is located in the Finger Lakes region of New York near the base of Bristol Mountain.
For skiers who would like to tackle Bristol Mountain and redeem points at the same time, head to the Holiday Inn Express Canandaigua-Finger Lakes. This property is great for a comfortable no-stress ski vacation. Guests receive complimentary breakfast and Wi-Fi, and a stay will set you back only 20,000 IHG points per night.
Tuesday night is College Night at the mountain, which means college students can get $30 lift tickets from 4 p.m. until close. Not bad for skiers on a budget.
W Hotel Verbier, Switzerland
For skiers who are dreaming of turning their getaway into a proper transoceanic trek, why not head straight to Switzerland? Turn your pile of Marriott Bonvoy points into an unforgettable adventure at the W Hotel Verbier.
The resort offers direct ski-in/ski-out access to the alpine slopes. As a Category 8 hotel, this is the most expensive type of Marriott property, but it's also a fantastic way to redeem your stash of points.
Budget 85,000 points for standard nights, 70,000 for off-peak nights and 100,000 points for peak nights. Time to conquer the 248 miles of ski routes there!
How to Maximize Your Rewards