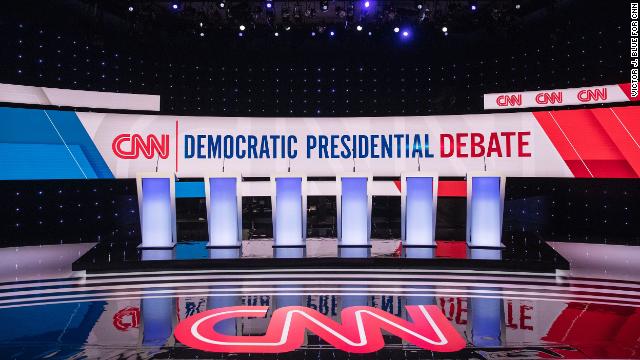 The final debate before the Iowa caucuses brings new challenges for the Democratic presidential field.
In the Middle East, a crisis is rising, with President Trump increasingly at odds with Iran. In Washington, the looming Senate's impeachment trial could soon command the national spotlight.
And in Iowa, the race is wide open.
Polls show a tightly bunched top tier ahead of the Feb. 3 caucuses, with Vermont Sen. Bernie Sanders, Massachusetts Sen. Elizabeth Warren, former South Bend, Indiana, Mayor Pete Buttigieg and former Vice President Joe Biden all with real shots at victory.
That makes tonight's debate, which will have the smallest number of candidates onstage to date, a high-risk, high-reward affair — with each candidate forced to weigh whether they want or need the sorts of direct confrontations a smaller six-person stage could bring.