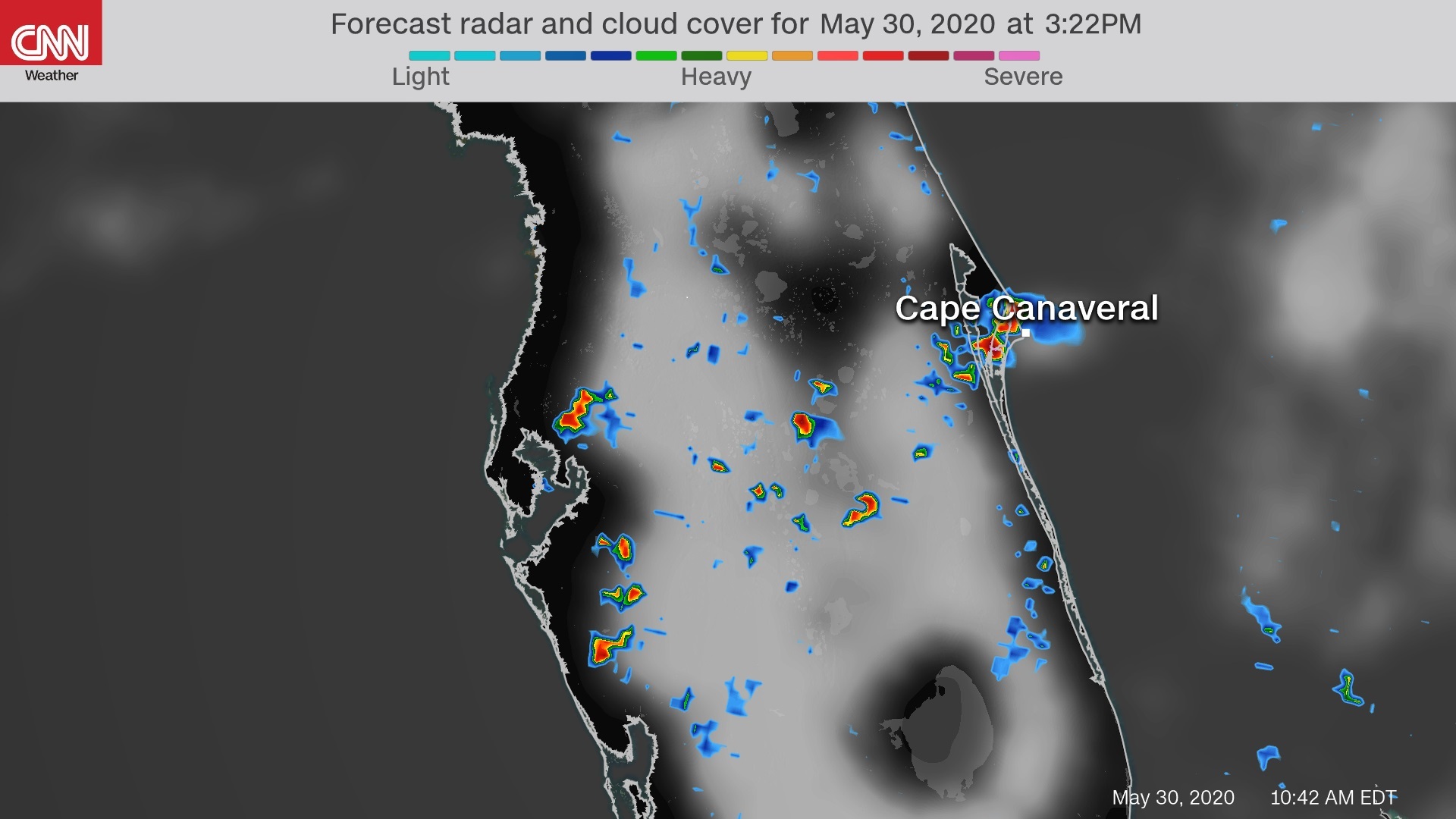 The primary weather concerns today are rain or even thunderstorms forming near the launch site at NASA's Kennedy Space Center in Brevard County, Florida, according to the 45th Space Wing Weather Squadron.
On Saturday, the odds of another weather-related scrub stood at 50-50. But launch officials are still planning to take those odds.
The weather squadron, based at nearby Patrick Air Force Base, provides the weather assessments for launches at the space center.
Weather officials are also constantly tracking lightning risks. As NASA Administrator Jim Bridenstine mentioned on Wednesday, rocket launches can actually trigger lightning.
This happens when a giant spark of electricity occurs as a large rocket flies through a strong enough atmospheric electric field.
The electric field needed to induce rocket-triggered lightning is much lower than for natural lightning.
If today's launch attempt is scrubbed, NASA and SpaceX plan to try again tomorrow with liftoff time at 3 pm ET.