As we wait out the coronavirus pandemic, the itch to travel has us ready to pack our bags for a new adventure — and seriously eyeing some new World of Hyatt hotels. These properties have been steadily joining the loyalty program's portfolio since early 2019.
Whether you rack up points from travel or by using The World Of Hyatt Credit Card, there are some great hotels where you can reward yourself with a vacation. Don't forget about the ability to redeem points for upgraded room categories or to split the cost of a redemption between cash and points.
Here are some top picks, from all corners of the globe, to add to your vacation plans once borders reopen and it becomes relatively safe to travel again.
North America
1. Miraval Berkshires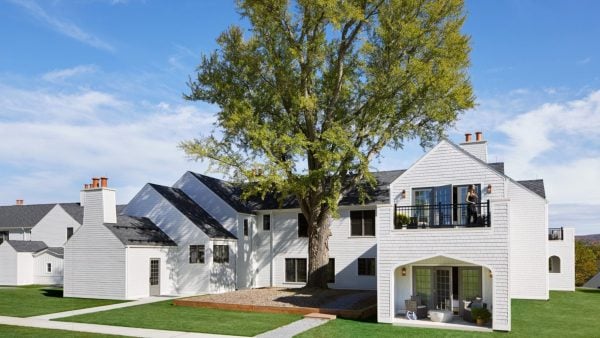 Expected to open in June, Miraval Berkshires is the newest addition to Miraval's portfolio of wellness properties (Miraval Austin opened in 2019). Its Lenox, Massachusetts, location makes it an easy drive for those in New England — and you can bet road trips are gonna be a hot thing this summer.
You can earn World of Hyatt points for a paid stay or redeem 45,000 points per night. Keep in mind that Miraval charges by the person; a second person in the same room would cost an additional 20,000 points per night.
Each award night includes a $175 resort credit per person, in addition to the standard amenities for everyone. A stay always comes with all meals, nonalcoholic beverages, snacks and wellness activities like yoga, fitness and meditation classes. Guests will also find a ranch for Miraval's signature equine programming.
Stressful times call for rejuvenation and repair of the soul, mind and spirit, and that's exactly the kind of thing that Miraval has positioned itself to deliver. Hyatt's partnership with HeadSpace offers guided meditation, which guests and staff of about 200 Hyatt hotels across its portfolio of brands can enjoy for free. Some of the content is available via the World of Hyatt app, for loyalty program members to access from home.
2. Alila Ventana Big Sur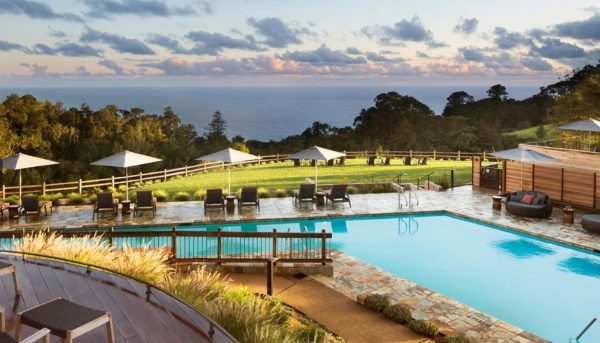 Alila Hotels, now participating in World of Hyatt, brings a range of luxury properties to the portfolio. Alila Ventana Big Sur is the sole U.S. location and fits perfectly into a road vacation along California's Pacific Coast Highway — or is perhaps even a destination in itself.
At this Category 7 World of Hyatt member, a free night costs 30,000 points. Part of the experience, however, is a long roster of included amenities like a wine and cheese hour for guests, guided hikes, garden tours and yoga and meditation sessions.
Choose these rustic yet high-end accommodations to commune with nature, or chitchat with other guests at the Social House. You'll find free coffee and tea all day, plus a variety of board games and a pool table. The views of the Pacific Ocean from the pool are lovely, especially at sunset.
3. Grand Hyatt at SFO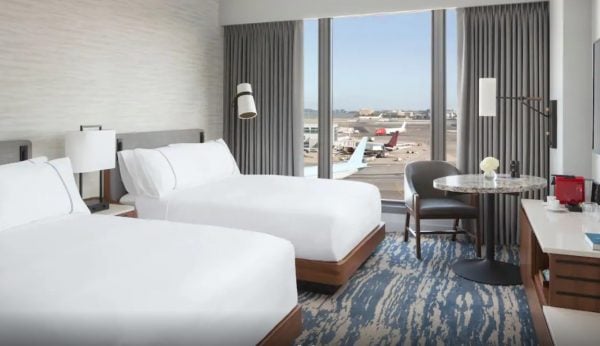 An airport hotel may seem like a strange inclusion on this list, but if you miss flying, the Grand Hyatt at SFO might be as close as you get for the time being. Plus, it's easy to get into San Francisco by taking the BART train from the airport. Rooms at this art-filled hotel face the airport terminals and runway, and many premium rooms feature plane-spotting guides to help you figure out what type of plane you see using hotel-supplied binoculars. Despite there being significantly less air traffic than usual, there's still plenty of #AvGeek action to keep you entertained.
Opened in 2019, this is the only San Francisco airport hotel that is physically connected to the terminal. Eco-conscious guests will appreciate the extra efforts taken in the building's design: Solar photovoltaic panels on the roof reduce energy usage, while the hotel's operational process is in line with the airport's plans to become the world's first "zero net energy" campus by 2021.
Latin America and the Caribbean
4. Thompson Zihuatanejo, a Beach Resort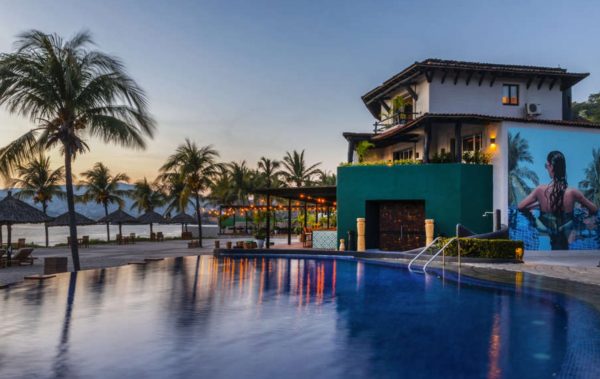 A new addition to World of Hyatt, this resort sits along Mexico's Playa la Ropa facing the Pacific Ocean. It is a Category 6 hotel, which means a free night costs 25,000 points.
Among the most popular accommodations are the swim-up suites with beachfront views and private terraces that open directly onto an adults-only pool. Many suites also have indoor and outdoor showers. The Beach Suite with Plunge Pool has its own private place to take a dip.
Europe
5. Hotel Rangá Iceland
This luxury lodge in southern Iceland is a member of Small Luxury Hotels of the World. Guests can earn World of Hyatt points on paid stays or redeem 30,000 points for a free night. It is a Category 7 hotel.
The hotel's suites are "themed after the continents" — there's one designed with African art and one that pays homage to all things Australian — so be sure to request one if it's available. Don't miss the tender Icelandic lamb and famous skyr dessert at Rangá Restaurant.
Surrounded by volcanoes, away from the city lights, this remote hotel offers up the rugged Icelandic experience with the creature comforts and amenities of a high-end hotel. This is the perfect spot to view the aurora borealis, or northern lights, and reception can even schedule a wakeup call to your room if this natural phenomenon is spotted while you're sleeping. There's always the option to ask the on-site astronomy expert for stargazing tips.
Until we can visit in person, the hotel has a nifty live webcam. If you're lucky, you can get a glimpse of the northern lights from your living room.
6. Villa Orsula Dubrovnik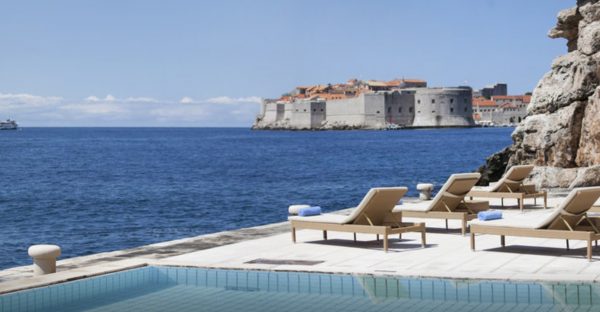 Whether you're a "Game of Thrones" aficionado or simply appreciate sparkling Adriatic Sea views, Croatia's Villa Orsula is a summertime favorite. It offers the maximum in privacy as a boutique hotel, but comes with use of the amenities and facilities of its neighbor, Hotel Excelsior. The picturesque views of the city's Old Town are postcard-worthy. This Small Luxury Hotels of the World member is relatively new to the World of Hyatt program, with a free night redemption costing 40,000 points. It is a Category 8 property.
Guests can also use the beach and pool of the Hotel Excelsior, plus enjoy free access to its spa and wellness center (including an indoor pool and sauna). Villa Orsula is within walking distance of the Old Town, but away from the hordes of tourists who pack the city during the summer months.
Asia-Pacific
7. Park Hyatt Niseko Hanazono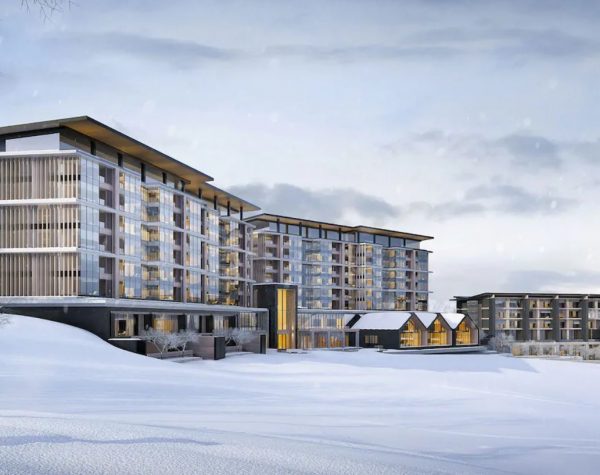 The Summer Olympics in Tokyo may have been postponed, but let's hope we don't have to wait a year to travel to Japan. The new Park Hyatt Niseko Hanazono, a ski-in, ski-out resort overlooking Mount Yōtei, opened this year.
In winter it will draw those looking to hit the fresh powder, while warmer months offer plenty of outdoor activity. The Category 7 World of Hyatt hotel (30,000 points per night) has fine dining and spa services, plus the type of extras one might expect of a Park Hyatt. These include free storage lockers for skis so you don't drag them to the room, and a shuttle that takes you into the town of Niseko.
8. Park Hyatt Kyoto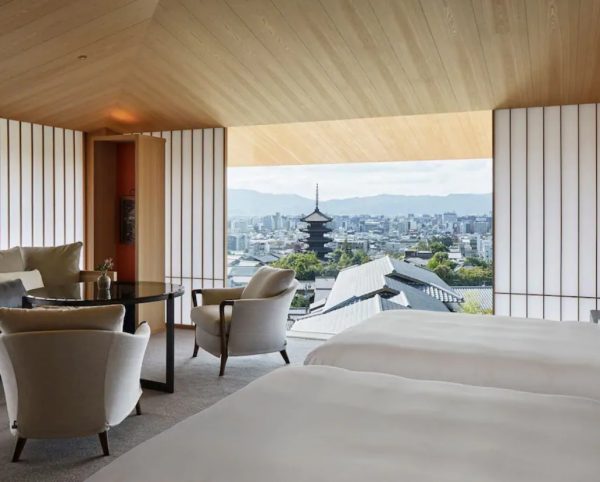 Pair a Niseko stay with a visit to the Park Hyatt Kyoto, which opened in late 2019, joining many other luxury brands in one of Japan's most popular tourist and historic destinations. Like its mountain sibling, it is also a Category 7 World of Hyatt hotel (30,000 points per night).
The hotel is designed as a traditional Japanese guesthouse, and Deluxe View rooms come with the perk of seeing city scenery, though you may prefer the calming garden views. After a day of sightseeing the manicured gardens, spiritual temples and geisha-trodden alleyways of Kyoto, the minimalist elegance of the rooms here is a welcome sight, especially when jet-lagged. Don't leave without dinner at Yasaka, which serves teppanyaki-style meals in view of the Yasaka Pagoda.
9. Alila Ubud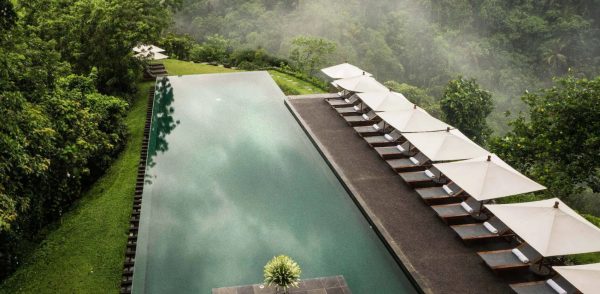 Alila has several Bali properties, but the Ubud hotel is among its most Zen-like experiences. Whether you're looking for an "Eat Pray Love" moment or just a quiet place to get away from it all, this resort is breathtaking. When Alila joined World of Hyatt last year, it brought with it several "bucket list" destinations to the list of places to redeem your points.
A night at Alila Ubud, a Category 3 property, goes for 12,000 points, which is quite the deal. Guests are treated to cultural immersion activities, the option to learn to cook local Indonesian dishes, and unending views of the Ayung River Valley. This is just the kind of place to come to if you're looking to de-stress — the Pool Villas with private plunge pool and patio are perfect for that.
Another great perk here is that breakfast and afternoon tea are included in the rate.
10. Andaz Dubai The Palm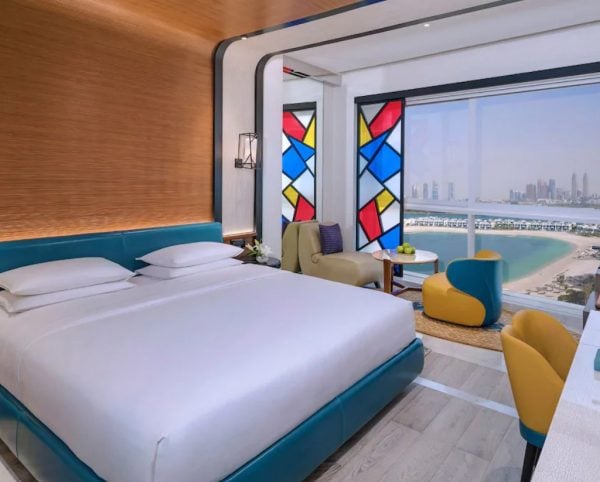 Dubai has no shortage of amazing hotels, especially along the fringes of the manmade Palm Islands. Andaz Dubai The Palm, the first Andaz in Dubai, opened in late 2019 as a Category 5 property, meaning a free night goes for 20,000 points.
The hotel is close to a new shopping mall. So when you get tired of lounging in the sun (there's even an adult-only cabana pool), you can shop in air conditioning. A Japanese izakaya-style restaurant and new beach club cafe are among the many dining options available.
Photos courtesy of Hyatt.
How to Maximize Your Rewards