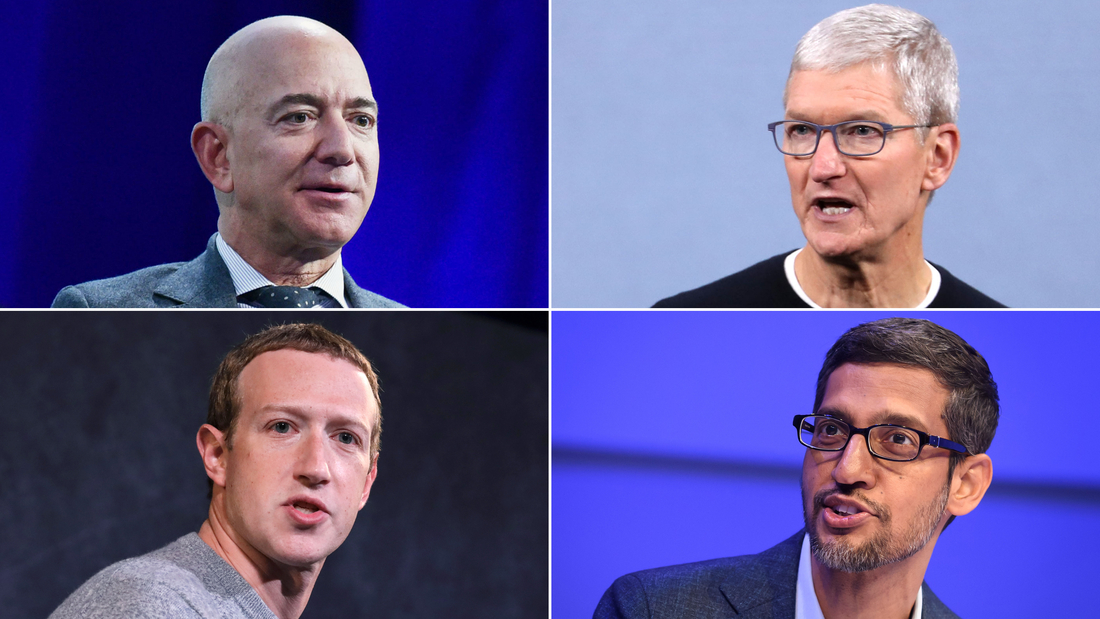 When Bill Gates went before Congress 22 years ago to respond to claims that Microsoft was unfairly muscling out its competition, he offered what's since become a familiar Silicon Valley refrain.
Microsoft (MSFT) and its peers, Gates argued, have produced dazzling new products at affordable prices; created more jobs and economic opportunity than any sector of the economy; and made the United States a leader in innovation. Despite Gates' testimony, though, Microsoft would go on to face a massive antitrust lawsuit from the US government, a landmark case that would be referenced for years as a turning point for the digital economy.
Now, in an echo of that pivotal moment, Congress is preparing to grill the tech titans of our time: Amazon (AMZN), Apple (AAPL), Facebook (FB) and Google's parent company, Alphabet (GOOGL).