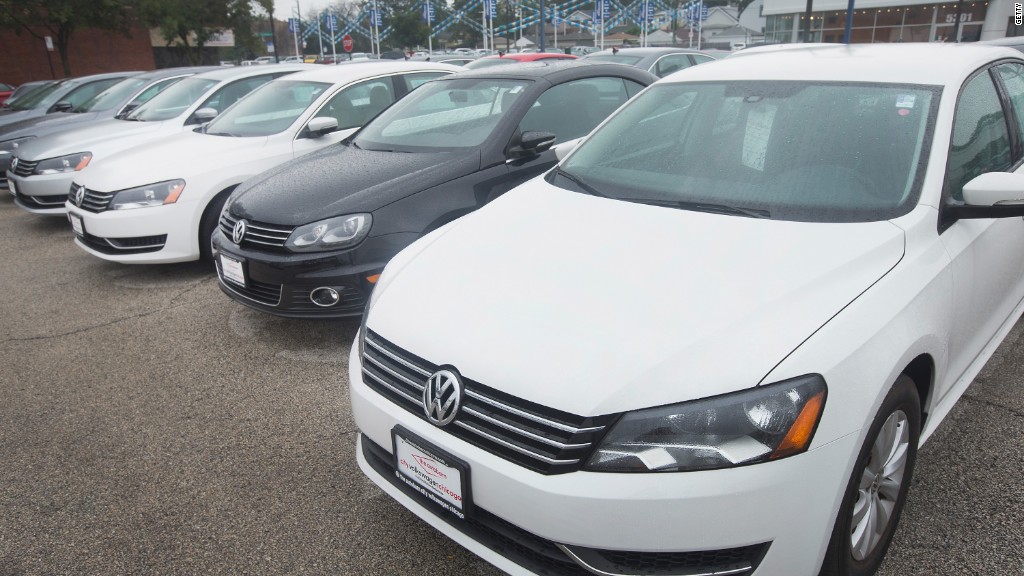 Volkswagen emission cheating scandal has already cost Qatar nearly $5 billion.
The oil nation is one of the largest shareholders in Volkswagen (VLKAF), with a 17% stake in the company. As the company's shares plunged, the tiny oil nation saw billions of its investments vanish.
Qatar's stake at Volkswagen is one of the largest investments the country's $256 billion sovereign wealth fund has ever made.
Volkswagen's emission cheating scandal has wiped out a third of the company's overall value — about 25 billion euros ($28.5 billion).
Its shares closed down 17% on Monday and slid another 17.6% on Tuesday as more details emerged about how the German carmaker rigged its emission test results.
Related: Volkswagen scandal widens
But shareholders are likely to see their investment suffer even more. Volkswagen issued a profit warning on Tuesday, saying it will not meet its earnings targets for this year. It said it was setting aside 6.5 billion euro to deal with the issue, but added the "amounts may be subject to revaluation."
"The shareholders are the biggest victims of this…they are losing a lot of money. Whether this translates to a reduction in demand remains to be seen," Theo Vermaelen, professor of finance at INSEAD business school, said.
The scandal spread on Wall Street Tuesday, as most major automakers saw their share prices slide. Germany's Daimler (DDAIF) and BMW (BAYRY) are down 4%. Peugot (PUGOY) has lost 7%, Renault (RNLSY) is down 6%, and Fiat (FCAM) shed 4.5%.
The heavy losses have pushed the German benchmark stock index Dax down 2.6%.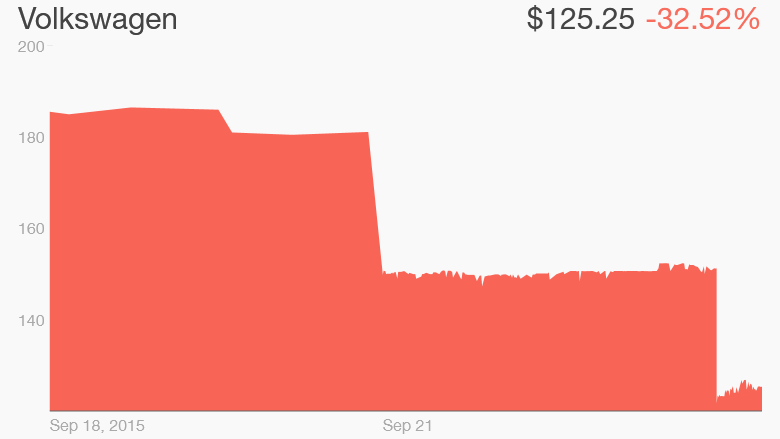 CNNMoney (London) First published September 22, 2015: 11:47 AM ET