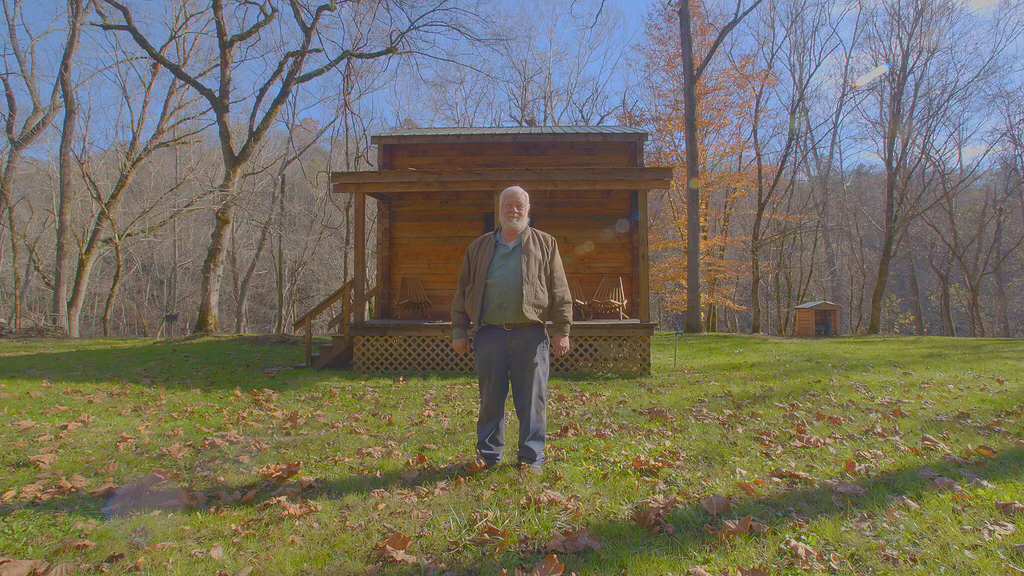 Brinkley Chitwood had her son at a difficult time.
A large, well-regarded day care in her town of Hazard, Kentucky had just shut down, yet another victim of the suffering coal industry. When Chitwood had to go back to her job as a kitchen aid at the hospital, there were so few options that she didn't know where to take her newborn.
"I was stressed every day," said Chitwood, 20. "I did not know where my son was gonna be, did not know who was gonna watch him, didn't know when I was gonna get off. It was always a 'what-if' situation."
That's a common feeling for parents across America, where quality child care is expensive and often hard to find. But it's particularly prevalent in rural areas, many of which have seen dramatic declines in both incomes and populations. The economics of running a day care have become even more difficult as state budget cuts undermine funding for child care subsidies.
Now, much of Eastern Kentucky is covered by what the Center for American Progress has deemed "child care deserts": Census tracts with at least three times as many kids under age five than there are licensed child care openings, forcing thousands of parents to depend on the kindness of relatives and friends, or sometimes stay at home themselves.
New Beginnings, the day care center that shut down right before Chitwood's son was born, was founded in the 1970s, when the area was booming and a child care business could support a homeless shelter as well. But as people moved out of the area, New Beginnings could barely support itself. By last winter, it was about to declare bankruptcy.
Related: This small Kentucky town voted for Trump, but isn't waiting for his help
Luckily, the Foundation for Appalachian Kentucky got wind of New Beginnings' distress. With the philanthropy's support, the day care restructured and reopened. Chitwood got a job there, caring for the one-year-olds, and brought her son there, too.
But not all day cares are so lucky. To foundation official Lora Smith, a lack of child care poses a threat to Appalachia's transition away from coal to other industries, such as tourism, small-scale manufacturing and local food.
"We want to attract new people to the region too, and we need certain amenities," Smith said. "How many businesses are going to want to locate somewhere there isn't a quality day care?"
'It's a no-win situation'
At the turn of the 21st century, Kentucky decided to invest heavily in early childhood education.
Dena Dailey, owner of Tiddle Town Day Care, was one of the beneficiaries. The state was giving out grants to qualified day care providers to start businesses in underserved counties, and she picked Beattyville, in Lee County, where Tiddle Town has operated since.
But as the years wore on, Dailey didn't receive nearly as much help from the state. Incomes and population in the area declined, but the child care assistance payments for poor families — on which about three-quarters of her clients depend — stagnated, which sometimes kept the business from breaking even. She made it work with occasional financial help from her husband's job, cleaning and maintenance by her son, and by employing her mother to help with the kids.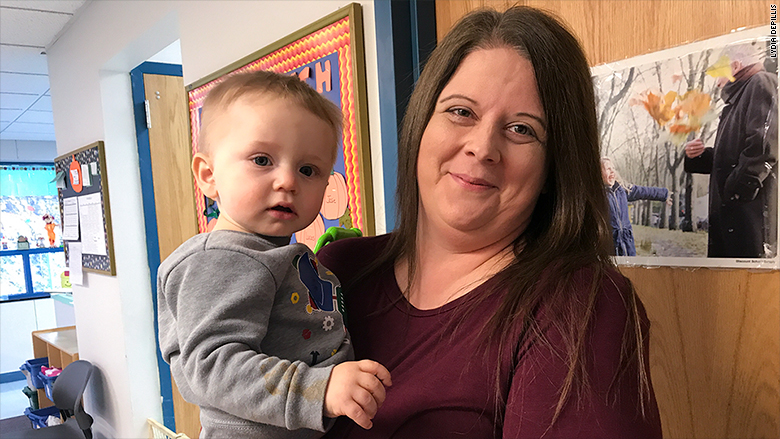 Donna Fields, the executive director of New Beginnings, is upset the government keeps cutting funding for child care.
"The economic part of it is not sustainable," Dailey said, sitting at a tiny kids' table in a miniature chair while her charges napped. "This is my passion. I do what it takes."
Across Kentucky, nearly 27,000 kids receive a subsidy through the Child Care Assistance Program, which is funded by both the state and federal government. The federal government recommends that the state kick in enough money to cover 75% of the market rate, but Kentucky's program pays 22% less than that.
Related: In rural America, building the Internet for Everyone has stalled
"Most child care centers lose money for every kid they accept through CCAP," said Dustin Pugel, a policy analyst with the Kentucky Center for Economic Policy, a left-leaning think tank. Federal funding for child care, meanwhile, has declined from $11.6 billion in 2001 to $8.4 billion in 2017 on an inflation-adjusted basis, according to the National Women's Law Center.
That's particularly difficult for centers located in rural areas, which see much higher percentages of clients who receive subsidies. The state allows them to raise co-pays, but Dailey said her clients couldn't afford it.
"It's a no-win situation," she said.
Government support comes up short
In recent years, Kentucky's child care system has weathered a body blow. After successive rounds of budget reductions, in 2013 the state froze CCAP enrollment. The cuts kept some parents from entering the program just as the collapse of coal was also making it difficult for families to pay full price.
The CCAP program restarted a year later, but income requirements had tightened, meaning that not all parents could come back. According to the U.S. Bureau of Labor Statistics, 10% of the child care centers in the state closed between 2013 and 2016.
As Kentucky's economy has recovered and its tax revenue has improved, the state restored some of CCAP's funding and expanded eligibility slightly, to people making 160% of the poverty line. But that doesn't reach all parents who could use the help, especially when unsubsidized child care costs more than $6,000 on average per year in Kentucky, according to Child Care Aware — that's more than many mortgages in the state.
"There's a lot of mamas out there, and here's the dilemma that they've got: Why would they work if they would pay as much for child care as they could earn working?" said Becky Todd, 37, a photographer in Beattyville who had dropped by Tiddle Town because she'd heard there was an opening for her three-year-old. "They're the ones who need the help."
In Kentucky, 17% of families with young children report having difficulty holding down a job because they can't find adequate or affordable child care, according to the Annie E. Casey Foundation's KidsCount survey.
Meanwhile, the state has made it much more difficult to start a day care by adding regulations meant to improve quality and safety, such as requiring staff to go through additional training and restricting their location to certain zones. According to June Widman, executive director of the Eastern Kentucky Child Care Coalition, the number of home-based businesses declined from 1,000 ten years ago to 300 today.
Related: Parents to Congress: My child depends on CHIP for health insurance
"It was sort of a building block effect," Widman said. "As these things piled up, it started to get really costly before you could even open your doors."
The grants for establishing child care facilities, such as the one Dena Dailey received, ceased about decade ago.
To alleviate the problem, child care advocates have proposed beefing up federal investment in state child care programs to raise pay for providers and lower costs for families. Conservatives, like Ivanka Trump and Senator Marco Rubio, pushed for an expanded and fully refundable child tax credit in the tax reform bill that could help as well. But the House and Senate only expanded the credit, without making it refundable, which means poorer families don't see much benefit.
In addition, the White House's budget blueprint for 2018, which was released last Spring, would result in a 17% cut to Head Start, the federally funded preschool program, according to an Urban Institute analysis.
For New Beginnings executive director Donna Fields, that makes it difficult to hear politicians talk about how children are the future.
"If we're that important in a child's life, and you keep cutting our funding, how do we do what we're supposed to do?" Fields asked. "Until they really realize that quality child care is more than just saying it, or making all these requirements for these centers, you have to have something to help them."
CNNMoney (Hazard, Kentucky) First published December 14, 2017: 8:12 PM ET