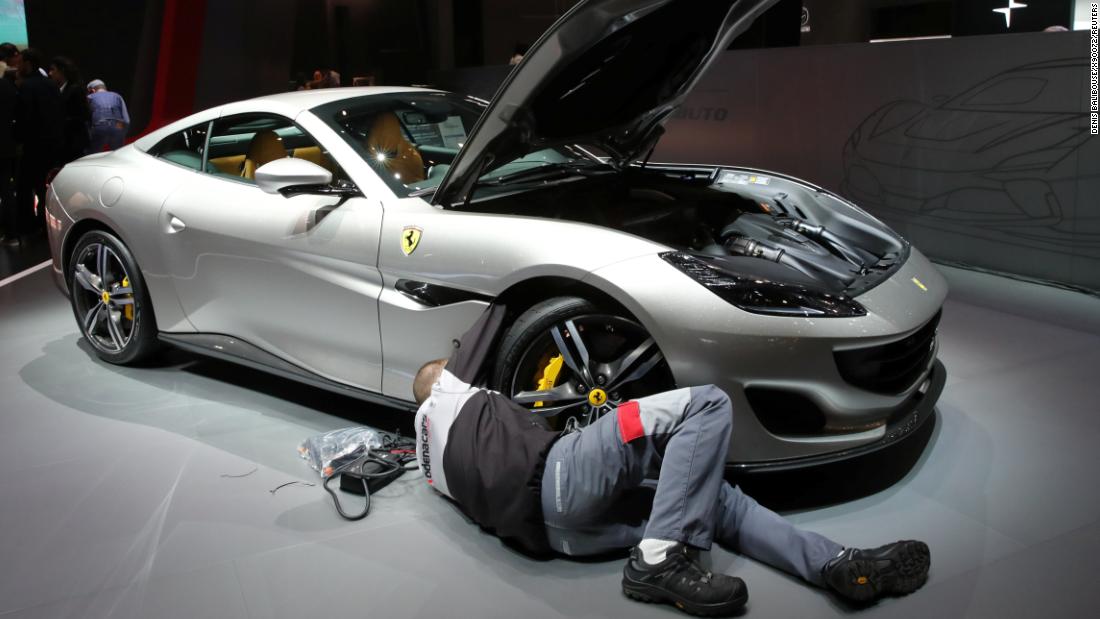 The Lexus booth during final preparations for the Geneva Motor Show. Photo: Salvatore Di Nolfi/EPA-EFE
We're in Switzerland for the Geneva Motor Show, one of the most exciting displays of auto engineering and design on the global car-show circuit.
Mainstream brands like Nissan, Kia, Renault and Fiat are here, and many of them will be touting the latest in electric cars. But this is the show where exotic brands like Lamborghini, Ferrari and McLaren unveil their new models. This year, we'll also see cars produced by Italian design house Pininfarina, a resurrected Hispano Suiza and Italdesign.
While most attendees come to just gawk at those cars, a lot of business gets done here. For companies that build cars costing six, seven, and even eight figures, the Geneva Motor Show is a selling floor. Wealthy shoppers travel from around the world to see the latest luxury offerings in one place.
Journalists get a preview on Tuesday and Wednesday. The show opens to the public on Thursday, March 7, and runs through the 17th.