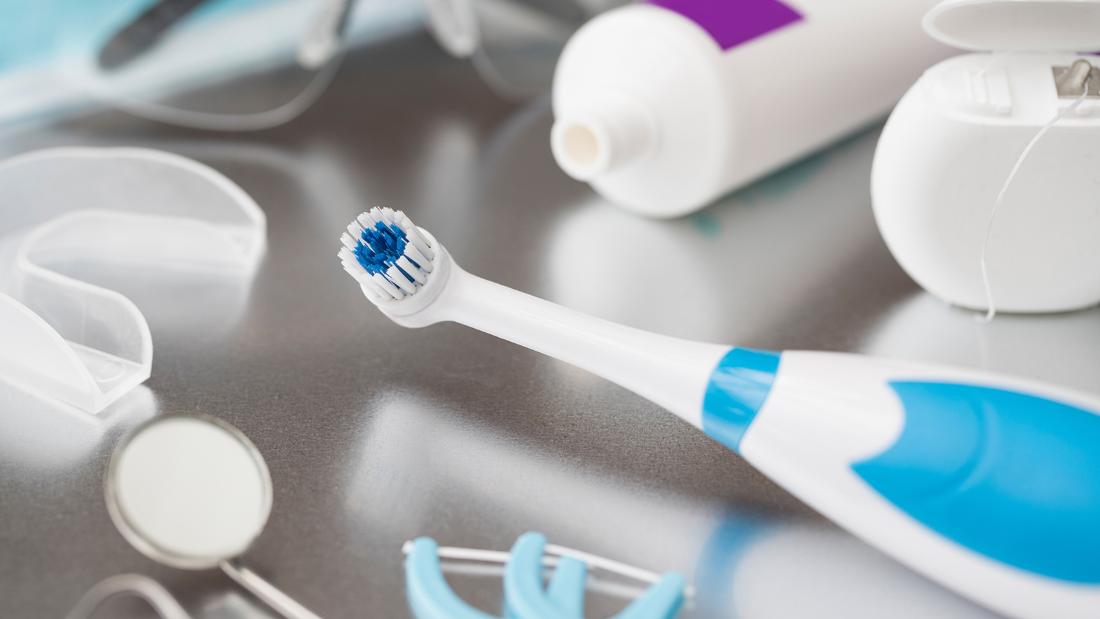 As part of an ongoing series, the CNN Underscored team showcases outstanding deals you can shop right now on the CNN Store. Each week, our staff chooses a product to feature that we think you'll love. This week, we're highlighting the AquaSonic Pro Toothbrush ($69.99, originally $99.99; store.cnn.com).
When it comes to teeth, you only get one set once your adult chompers grow in. So it's crucial to take care of them, and that includes regular brushing.
Sure, a manual toothbrush works, but studies suggest that power toothbrushes remove more plaque and reduce gingivitis. They're also easier to use for people with dexterity issues who have trouble manipulating a manual toothbrush, according to the American Dental Association.
This AquaSonic Pro Toothbrush ($69.99, originally $99.99; store.cnn.com) set will get you a great setup for proper tooth care. For the under-$70 price point, you get the toothbrush, six heads, a wireless charging cup and a travel case. So you'll be set to brush at home or while traveling the world.
You'll get four brushing modes — clean, soft, whiten and massage. No matter the mode, the AquaSonic Pro cleans with approximately 40,000 vibrations per minute. Plus, the brush itself can vibrate every 30 seconds to let you know long you've been brushing your teeth.
It's easy to charge the AquaSonic Pro by dropping it into the included clear glass wireless charger, but you can expect around a month of battery life from a full charge. That's perfect since the included traveling case doesn't have room for the charger. The case does let you pack the toothbrush and two heads.
At just $69.99, the AquaSonic Pro is an excellent way to step up your brushing game and get on the trail towards keeping your teeth healthy.
Note: The prices above reflect the retailer's listed price at the time of publication.