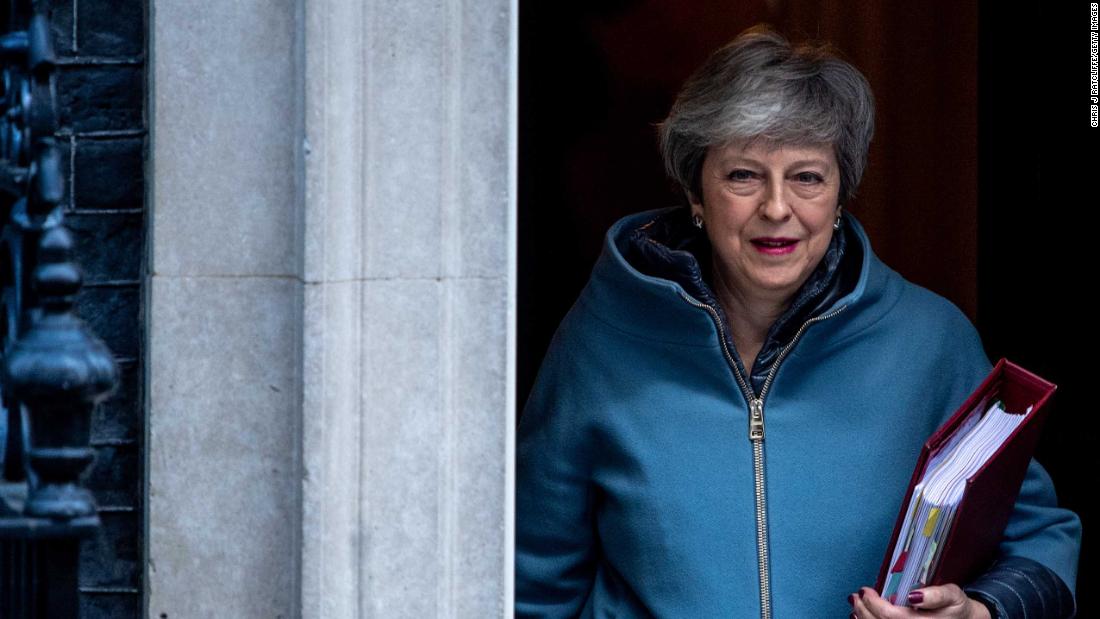 9:30 a.m.: Prime Minister Theresa May is expected to chair a Cabinet meeting on Tuesday morning, after "securing legally binding changes" to her deal during last-minute talks with EU leaders in Strasbourg.
10:30 a.m.: Deadline for MPs to submit amendments to this evening's vote.
Mid-morning: It's expected that the pro-Brexit Conservative European Research Group will meet to examine May's new deal.
Mid-morning: UK Attorney General Geoffrey Cox is expected to publish updated legal advice on the deal, in response to those changes.
12:30 p.m.: We could see a Commons statement or urgent questions on Cox's legal advice.
1 p.m. or later: The House of Commons will begin debating May's new deal in the afternoon.
7 p.m.: MPs start to vote, first on amendments, if any are selected, then on the deal itself.