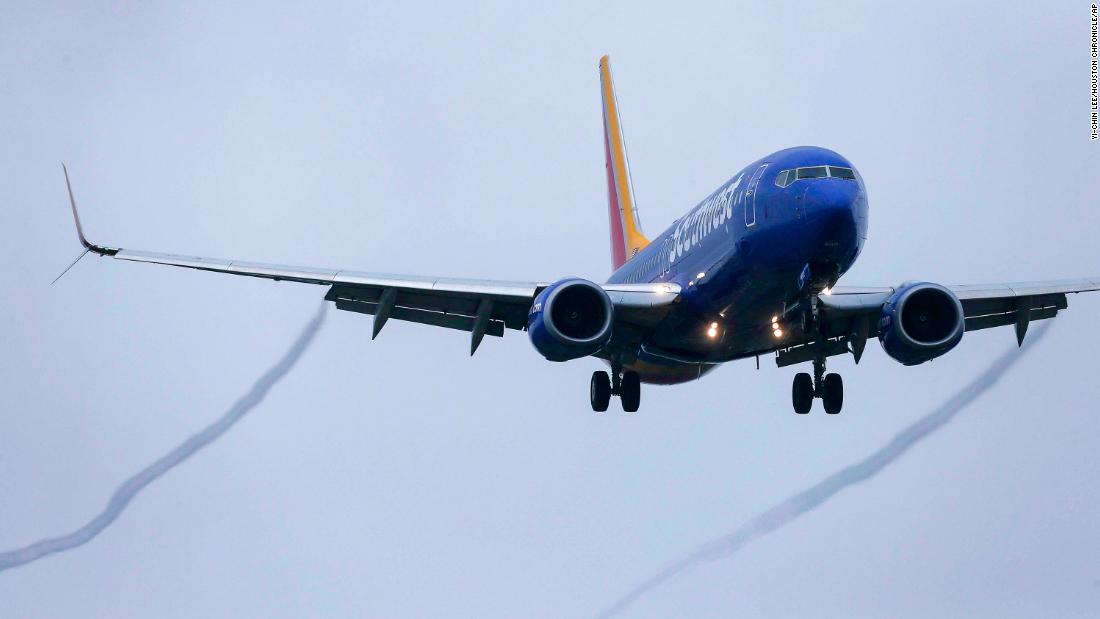 An American Airlines Boeing 737
Boeing begins the day battling serious safety concerns that have tarnished its reputation for safety.
Shares in the company (BA) fell 3% on Wednesday after President Donald Trump announced he would immediately ground all Boeing 737 Max 8 planes, the model that has been involved in two fatal crashes in less than six months. The company's stock is still down more than 10% since the crash, wiping more than $25 billion off its market value.
Boeing said it remains confident in the safety of the jets, but that it recommended the shutdown itself "out of an abundance of caution and in order to reassure the flying public of the aircraft's safety," according to a statement from the company.
"We are supporting this proactive step," CEO Dennis Muilenburg said in the statement. "We are doing everything we can to understand the cause of the accidents in partnership with the investigators, deploy safety enhancements and help ensure this does not happen again."
But questions remain over why Boeing waited days to announce its support for the move, despite several countries taking the action themselves.
Read more about the financial impact on Boeing here.