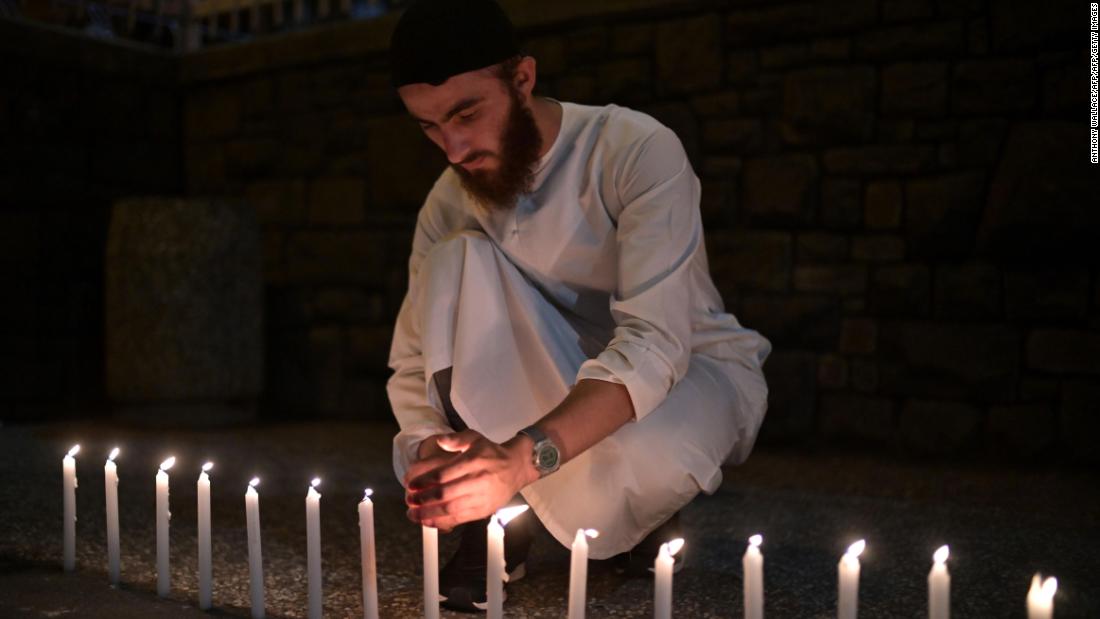 less than 1 min ago
How the attack unfolded
People stand across the road from one of the mosques attacked in central Christchurch on Friday.
Friday's terror attack in New Zealand was one of the deadliest in the country's history. At least 50 people were killed and another 50 wounded when a gunman, who police have identified as 28-year-old Australian citizen Brenton Harrison Tarrant, open-fired inside a pair of mosques in the city of Christchurch.
The terror attack in New Zealand Friday began at about 1:40 p.m, unleashing horrific scenes of violence that the gunman attempted to live-stream on social media.
CNN's coverage of the initial aftermath of the shooting can be found here.
less than 1 min ago
Latest updates from Christchurch
If you're just joining us, here are some of the latest updates on Friday's terror attack in Christchurch, New Zealand.
Please enable JavaScript for a better experience.