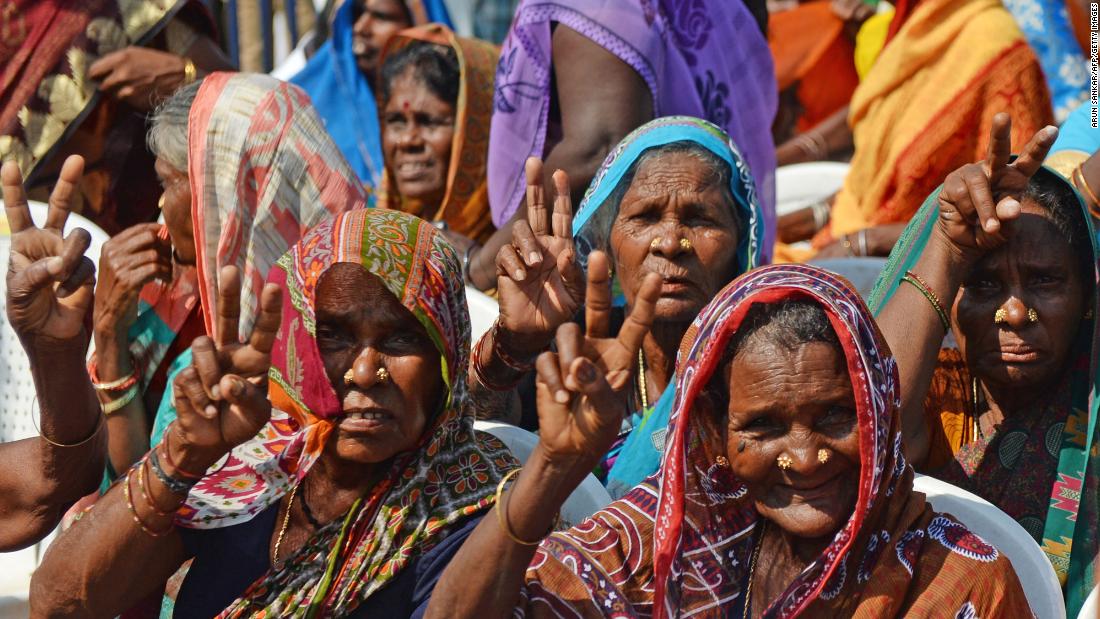 In less than a month, the world's biggest democratic exercise begins in India. And out of a total of 900 million eligible voters, a staggering 84.3 million — including 15 million aged 18 or 19 — will be casting ballots for the first time.
So what do they want from their politicians?
Shreeparna Chatterjee, a 22-year-old arts student in New Delhi and first-time voter.
Tolerance, according to Shreeparna Chatterjee, a 22-year-old arts student in New Delhi going to the polls for the first time.
"With this government, I feel it's been very heated religion-based and caste-based politics," Chatterjee told CNN. "It has become very hardcore right wing and a one-colored opinion. If I were to vote for someone, I would like to see acceptance in terms of difference of opinions by the current political party."
Utsav Vasudeva, 22, a Bengaluru law student who is concerned about the role of religion in India.
Utsav Vasudeva, a 22-year-old law student in the southern city of Bengaluru, says the BJP "has done a lot of good work" but he is uneasy about its religious underpinnings.
"Any time that (situation) happens it is chaotic for the system, and I feel one thing Congress stands for is secularism, which the BJP does not," he said.
First-time voter Eshna Kutty, 22, wants India's next leader to give a voice to the nation's many minorities.
Eshna Kutty, 22, is concerned about the next leader's approach to governing a diverse country.
"In a country that has different religions and cultures, Modi as a leader, his party being in power, means that a huge population is ignored and sidelined," she said. "I am Hindu, I come from a privileged background, so for people like me, no matter which party comes to power, we aren't going to face the brunt of it. The most affected are the minorities and the poor… If a certain party comes to power, these people will face huge problems."
John Simte, 23, is optimistic for the future.
John Simte, 22, from Bengaluru, says there is a "deep sense of apathy" among his peers but is nonetheless optimistic.
"It (political apathy) has seeped into their minds because of the kind of politics the parties do. Going forward, it is important to restore confidence in the electoral system we have," Simte said.
"The moment we restore that confidence, there will be a social and political transformation. More people will come out and vote, more people will stand for elections."
Read more on that here.