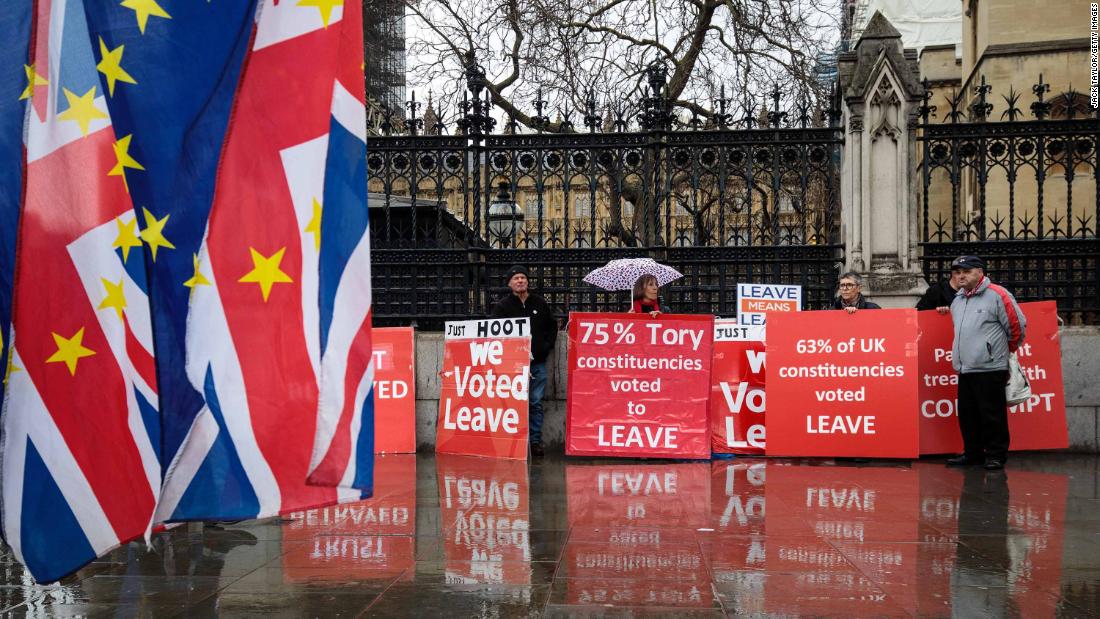 Theresa May will not request a long delay to Brexit from European leaders, Downing Street says.
The embattled UK Prime Minister will only ask for a short extension to the process of leaving the European Union, a source at 10 Downing Street told CNN.
"There is a case for giving parliament a bit more time to agree a way forward, but the people of this country have been waiting nearly three years now," the source said. "They are fed up with parliament's failure to take a decision and the PM shares their frustration."
May is meeting EU leaders on Thursday in Brussels, where she is expected to request an extension to Article 50 — the legal process for Britain leaving the bloc — after parliament rejected her deal twice by substantial margins.
If an extension is agreed, the UK will avoid crashing out of the EU this month without a deal.