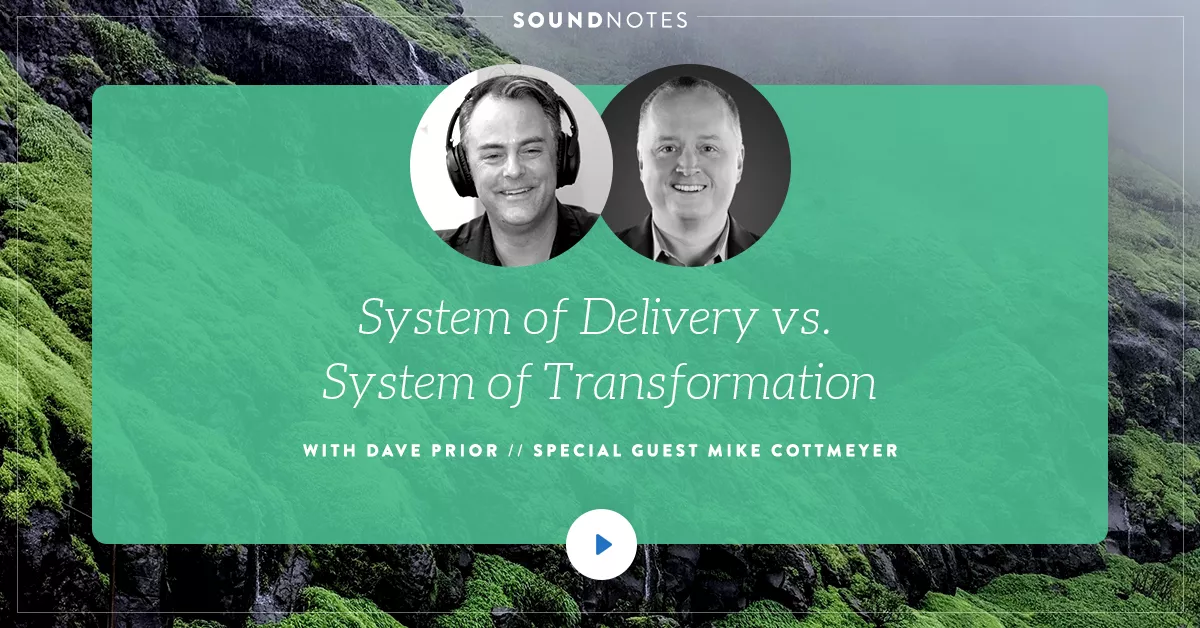 When people talk about Agile, they often talk about the approach they are taking: Scrum, Kanban, Extreme Programming, SAFe, LeSS, DAD, Nexus, etc. These and the other frameworks and methodologies that could be considered to fall under the Agile umbrella are Systems of Delivery because they are techniques for delivering.
There's often an assumption that if we adopt the System of Delivery, our organization will Transform to Agile. Sometimes this happens, but often, organizations need more than a System of Delivery. They need a way to go about helping their organization evolve into a state where it's capable of realizing the benefits of the various Systems of Delivery. This journey from your current state, into a state that's capable of fully leveraging the System of Delivery, may actually require a System of Transformation.
In this episode of SoundNotes, our CEO & Founder, Mike Cottmeyer spends some time with Dave digging into what a System of Transformation is, why this is different than a System of Delivery, how the two are connected, and why having a System of Transformation is such a critical part of your organization's ability to realize the benefits of taking an Agile approach to delivering work.