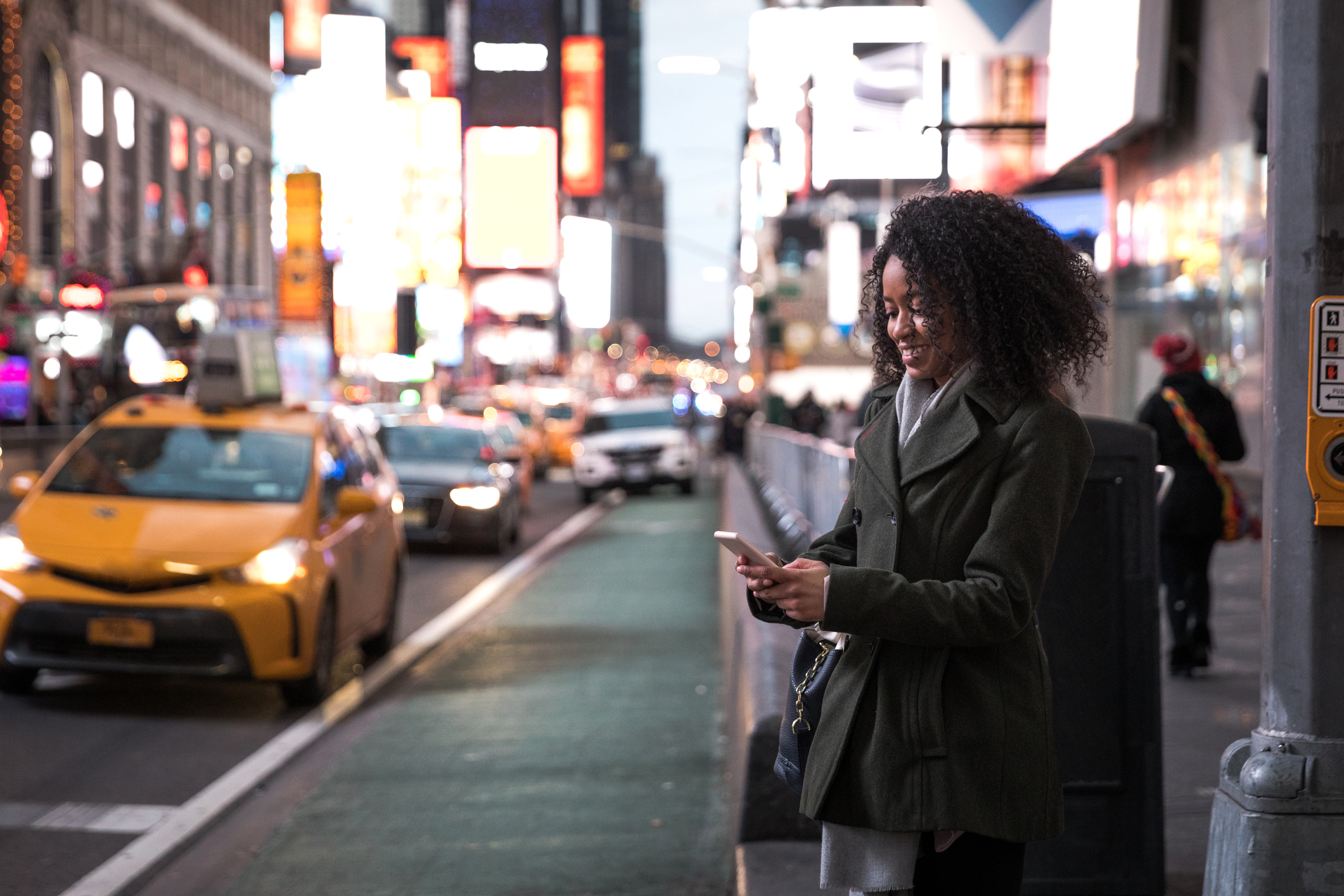 Rideshare company Lyft recently put its shares on the stock market, which means the average individual investor is finally able to buy Lyft stock.
The company has a lot of fans, and the initial public offering was highly anticipated — it's one of the first in a long line of tech stocks expected to go public this year. Lyft stock is easy for investors to find: It is listed on the Nasdaq under the ticker symbol LYFT.
So should you buy Lyft stock? That depends on your existing portfolio, your goals, and your expectations for the company and whether it will continue to grow. Before making any stock purchase, you want to do some research and due diligence so you don't get taken for a ride.
Here's how to buy Lyft stock.
1. Dig into Lyft's financials
With a newly public company, you can't sift through a long history of how the stock has performed. Stocks frequently react dramatically following an IPO — the share price may drop or spike significantly from its offering price. We've seen this with other hotly anticipated stocks like Facebook and Snapchat.
What you're looking for is a sense that Lyft is poised for growth.
The best place to start your Lyft research is the company's Form S-1, which companies file with the Securities and Exchange Commission before going public. The form is essentially a prospectus for the IPO: It goes into detail about the company's business, including its growth strategy and how it earns money. It also includes company financial data, details about past revenue and expenses, and a balance sheet with current assets and liabilities. And importantly, it details and explains possible risks to the company's bottom line.
What you're looking for is a sense that Lyft is poised for growth — after all, you buy a stock because you think it will grow in value — and that it and its management team will be able to manage and overcome any coming challenges.
» Learn more: How to research stocks
2. Set a budget for your investment
Our general recommendation is to invest the bulk of your portfolio in low-cost index funds, which give you exposure to stocks like Lyft without the heavy commitment on your part to apply the kind of research detailed above to each individual stock. When you buy an index fund, you buy a section of the stock market in one transaction. (Here's more about index funds, and how to invest in them.)
As for investments directly in individual stocks like Lyft, it's wise to keep them to 10% or less of your overall portfolio. So your task here: Decide how much of that 10% should be dedicated to buying Lyft. (The other rule we abide by: Don't invest money you need in the next five years in the stock market at all. It will be too vulnerable to short-term market volatility, which means the money might not be there in its entirety when you need it.)
So far, Lyft isn't a four or even three-figure stock. (Yet — here's hoping!) The company's IPO price was $72, which means a few hundred dollars will buy you several shares. It's OK to start small and build your position over time, especially because Lyft stock is new to the market and its price is likely to be volatile at first.
3. Open a brokerage account
New investors may not realize that they need a special account, called a brokerage account, to buy stock or other investments (including the aforementioned index funds). If you don't have one, you'll need to open one.
We have a full guide to opening a brokerage account here, but know that it's a quick and easy process that can typically be completed online. The most important step: deciding where to open your account.
Several brokers offer competitive options, and you'll want to compare them based on the factors that matter most to you — things like the account minimum, trading commission (which is charged when you buy and sell a stock, like Lyft), other fees and overall investment selection.
We've compiled a list of the best brokers to get you started. Here are some of our top picks:
Once you've opened your account, you'll need to fund it with at least the amount you want to invest in Lyft. You can do this with a simple transfer of funds from your bank account. Note that some brokers do have minimum deposit requirements for opening your account.
4. Buy Lyft stock
You have the money, you have the brokerage account — now it's time to click the buy button for Lyft.
Most brokers offer a couple of different trading platforms, including a simple trading tool on their website and more complicated platforms for advanced traders. Beginners should stick to the website: Start by simply searching for Lyft's ticker symbol (again, that's LYFT).
The website will return a detail page about the stock alongside an order ticket that asks you to fill in some basic information, like how many shares of Lyft you'd like to buy and what order type you'd like to execute.
Order types can get complicated, but they don't have to be. Most people can stick to one of two options: a market order, which purchases the stock as soon as possible at the best available price, or a limit order, which purchases the stock only if it is trading at or below a price you set.
» Need more details? Read our in-depth guide for how to buy stocks
In general, a market order is best if you want to buy Lyft as quickly as possible; use a limit order if you want to buy Lyft only at a set price and you're willing to pass on the stock if the share price exceeds that limit.
You'll get a notification from your broker when your order goes through. And with that, you're officially an owner of Lyft stock and by extension, a shareholder in the company.
Want to know what other investments might complement your Lyft purchase? See our guide to building a strong investment portfolio.
What's next?
Want to take action?

Learn how to open a brokerage account

Want to dive deeper?

Read our guide to buying stocks

Want to explore related?

View our list of the best-performing stocks this year