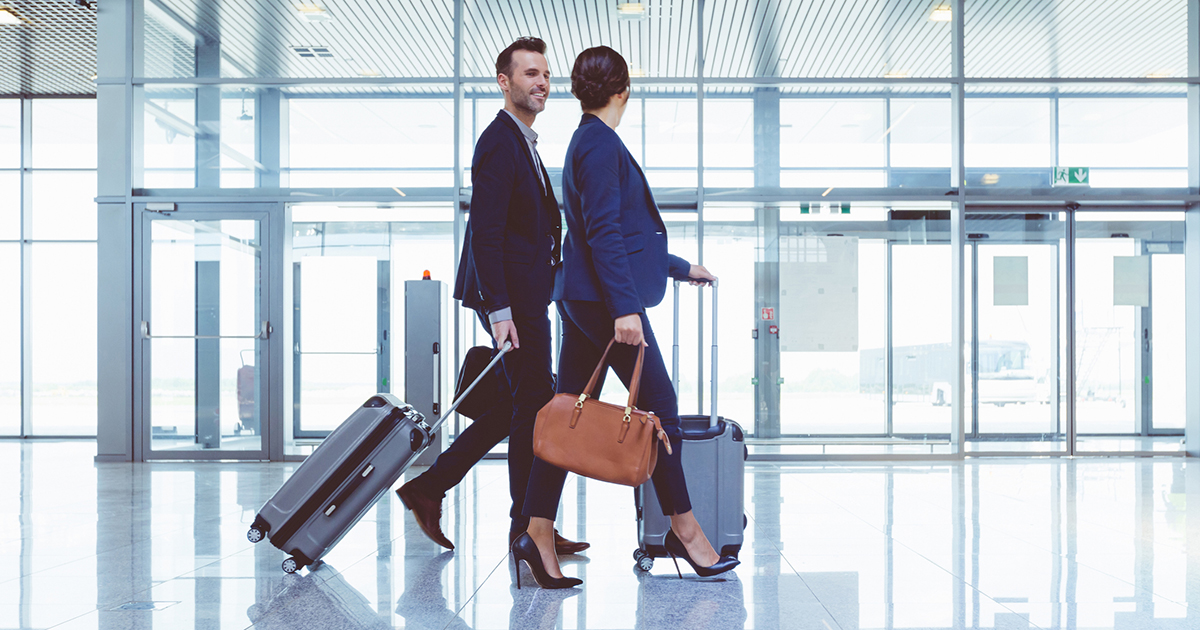 Long-haul plane trips can take a toll. As the hours spent in the cabin climb toward the double-digit mark, passengers can get uncomfortable. Amenities such as food service and Wi-Fi help alleviate some of the frustration of flying, but often, the greatest comfort available lies in business class.
British Airways elevated the business-class experience in 2006 with its Club World seats, which offered a lie-flat bed. Now, 13 years later, the airline is updating business class again, with a new design and amenities for travelers seeking comfort in the skies. Initially, the new Club Suite design will come only with the new A350 aircraft joining the fleet. By the end of the year, six aircraft, including two retrofitted Boeing 777s, will include the new Club Suite layout.
The goal is to make the new business-class option available on all flights, but such a radical redesign takes time. What's changing with this new layout? Here's what you need to know.
1. More space
There's only so much space on an airplane, and finding the proper balance between adding more passengers, storage and comfort is a constant challenge for airlines.
The new British Airways Club Suite includes a 40% increase in storage, including a mirror and small vanity unit. All of the new compartments are perfect for securing your phone or tablet, an underrated feature if you've ever tried to repack your carry-on right before landing.
» Learn more: British Airways Avios: A worldly way to fly American
Flyers can recline their seat to one of three basic positions, or customize a position using a touch screen in the armrest. And at six feet, seven inches long and 21 inches wide, the seat will comfortably allow most people to recline in peace. This is all thanks to the 1-2-1 seating configuration. The setup puts you next to another traveler if you're in the middle aisle, but that won't be a problem due to new …
2. Privacy features
Yes, the new 1-2-1 arrangement will place you alongside another passenger, but if you're not feeling talkative, simply close the divider and you're all set. Planning to take a nap and don't want to be disturbed by anyone? Technically, each seat counts as a "suite," and you can close the aisle door for greater privacy. These aren't floor-to-ceiling doors, but there is an increased level of privacy than was previously available. The interior of each suite is also covered with felt, adding an element of sound dampening.
3. Entertainment upgrades
All aircraft that feature Club Suite business class will include high-speed Wi-Fi. Didn't bring your own device to enjoy onboard? Each Club Suite comes with an 18.5-inch touch screen to keep you entertained. The touch screen can remain in operation from gate to gate, so no need to take a short break from your movie during takeoff and landing.
» Learn more: Why you should fly first class at least once, and how to afford it
4. The rollout will take some time
In order to ensure a top-of-the-line experience for travelers, the first A350 aircraft with the Club Suite will begin flying shorter routes between London and Madrid this year. This will allow crew members to become familiar with the new layout and services. Starting Oct. 1, 2019, the A350 will begin servicing Toronto, and shortly after on Oct. 7, Dubai as well.
Additionally, British Airways has placed an order for 72 new aircraft over the next five years. In its announcement of the new Club Suite design, the company acknowledged it will take some time to make the cabin available to all travelers.
This competitive update shows that British Airways isn't comfortable trailing in the department it innovated in back in 2006. The amenities offered on business-class tickets have increased in recent years, and all of these major updates bring British Airways in line with what many of its competitors offer. With more space, comfort and privacy options, the company is making its case for why you should choose it over competitors like Delta Air Lines or Emirates.
How to maximize your rewards
You want a travel credit card that prioritizes what's important to you. Here are our picks for the best travel credit cards of 2019, including those best for:
Planning a trip? Check out these articles for more inspiration and advice:
Why you should fly first class at least once, and how to afford it
NerdWallet's top travel credit cards
British Airways Avios: A worldly way to fly American