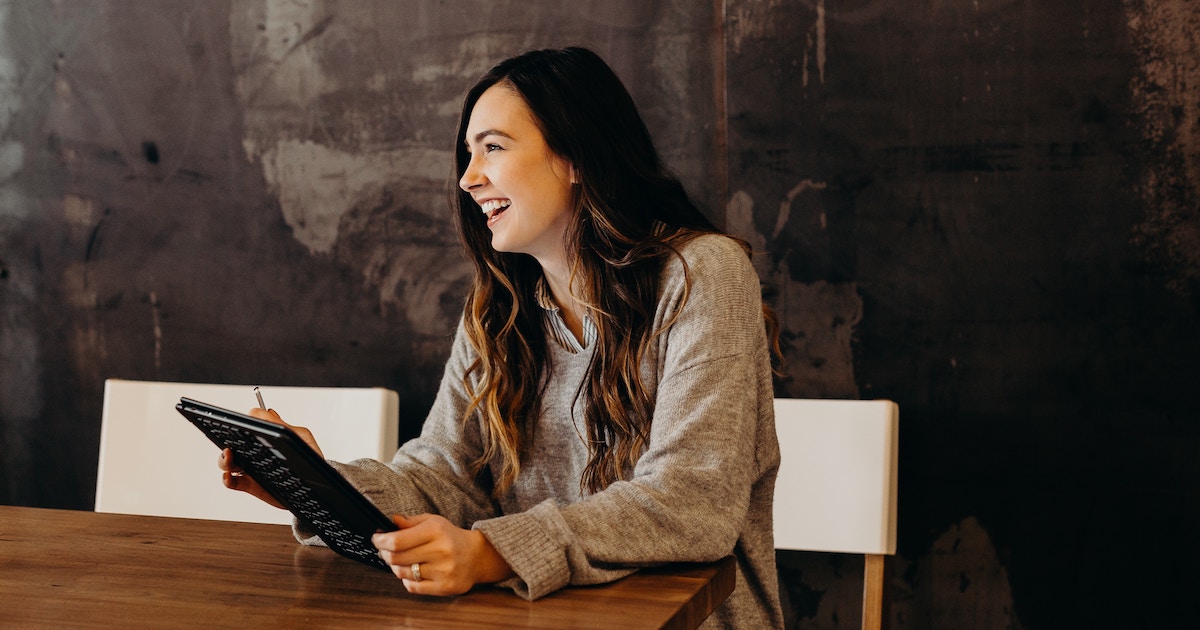 Today is Equal Pay Day, which symbolically marks the day in the year when the typical woman has worked long enough to catch up with what the average man made in the previous year.
Until that gap is bridged on a national level, here's what women can do individually to help improve their own pay situation:
1. Don't make it awkward
"Money talk doesn't have to be uncomfortable," says Kenia Calderon, a client relations director in Des Moines, Iowa, who got a promotion and negotiated her salary last fall. "Reflecting on your contributions can build up your comfort level."
Researching salaries across your industry and brushing up on techniques from women who have successfully increased their pay can boost your courage.
Tori Dunlap, a digital marketing manager and founder of Her First $100K, a money and career platform for millennial women, compares the conversation to a presentation or audition: "Knowing the piece like the back of your hand — and your answer to any potential rebuttals — can help you feel confident even when you're nervous or facing the unknown," she says.
2. Document, document, document
Did you recently take on a new project, land a client or make a daunting process more efficient for your company? Jot all of that down — and in as much detail as possible.
Jackie Luo, a software engineer in San Francisco who recently landed a promotion, emphasizes the importance of logging your wins, however big or small.
"I keep track of all my accomplishments in a 'hype doc' mapped to my company's leveling system so that it's really clear to me, my manager and the people in charge of approving promotions where I stand," Luo says. "If they need to see examples of technical projects or instances of mentorship, I have all of that documented."
3. Go back to your job description
It might seem obvious, but the best way to ask for a raise or promotion is to prove that you're going above and beyond the scope of what you were hired to do. Referencing your original job description is a good place to start.
"I realized that a few of my key responsibilities were not noted on the job description," Calderon says. "Bring these up. Your employer may overlook them or not realize how much time these tasks take."
Prepare to speak to how the tasks you're doing — the ones not covered in the job description — benefit your team or company. To negotiate more effectively, frame the conversation in a positive way ("I've successfully taken on a greater workload") versus complaining about all the extra work you've had to do over the past quarter.
4. Connect with a female mentor
It can be challenging and intimidating to tackle issues like pay on your own, so have someone in your corner. See if there's another woman who can be a trustworthy, go-to resource for steady advice and support — perhaps a colleague or a friend in the same industry. This is especially important if you're in a male-dominated industry.
"Women in tech can feel isolated or alone due to not seeing role models that look like them," says Jossie Haines, a platform engineering director at Tile in San Jose, California. "Mentoring can help combat those feelings. I implore all women to find a mentor or sponsor, especially if they feel like they're struggling."
If you're having trouble identifying one, you can join a dedicated mentorship organization, such as Million Women Mentors or Women Accelerators. The right mentor can be your sounding board and spur you to advance your career one step at a time.
5. Look for a sponsor
Although mentors can provide invaluable career advice, sponsors can take a more direct role in advancing your career.
So what, exactly, are sponsors? They're people at your company who can advocate on your behalf and directly influence the type of work you do, which can impact your salary and overall career growth. Perhaps it's your manager or someone on another team who can give you more resources or connections at your company.
"Sponsoring can expose women to new opportunities they may not usually have access to," Haines says.
Emily Sheboy, a project manager in Washingtonville, New York, who says her sponsor is also her direct supervisor, says the key is to be transparent about what you'd like to do. "Make the most of having a sponsor by being forthright and honest about your skills and ambitions," she says. "And if they have the ability to influence projects you get assigned to, thank them and ensure you do a good job."