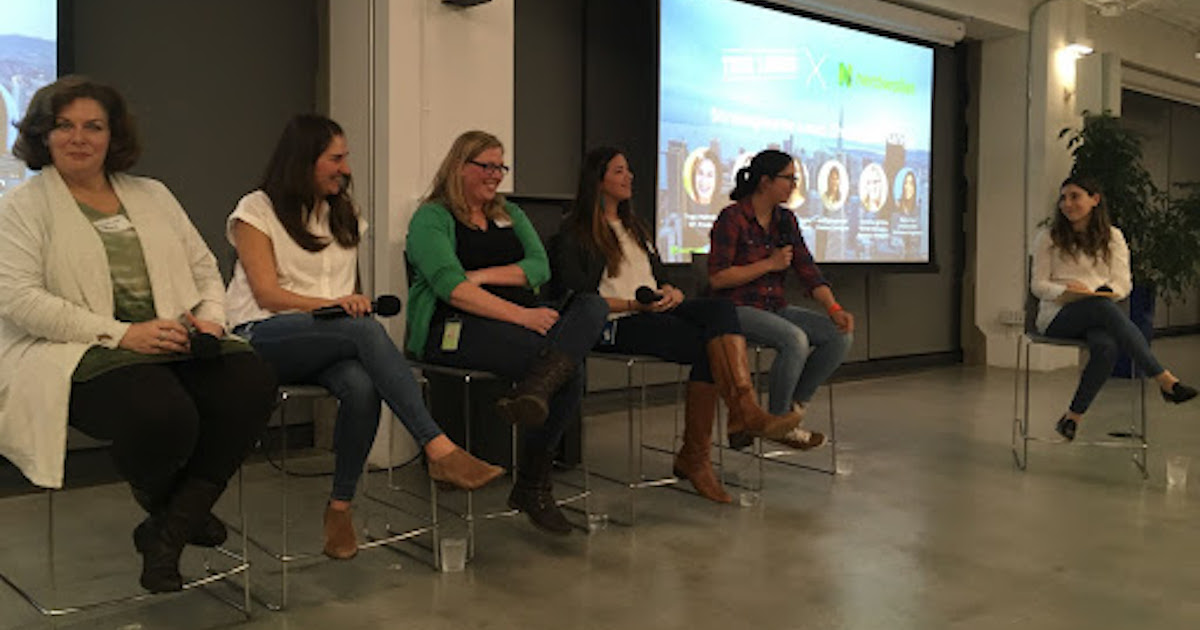 This post was written by Heather Yamada-Hosley, NerdWallet senior HR generalist.
During Women's History Month, NerdWomen, an employee-run group at NerdWallet that empowers women to achieve professional and personal success through mentorship and shared experiences, partnered with Tech Ladies, a community for women and non-binary people in tech. Through this partnership, NerdWallet hosted a panel that celebrated our talented female employees, who shared experiences and advice about navigating professional change.
The panel provided a diverse set of perspectives from both managers and non-managers with backgrounds in product, engineering, product design and analytics. The NerdWallet panelists were Tracy Mahnken, VP, product; Ana Martinez, manager, engineering; Gianna Sen-Gupta, product manager; Kori Maughmer, product designer; Christina Whittle, senior manager, business analytics; and Maria Can, software engineer.
Over the course of the panel, they covered professional change from many angles, including how to handle evolutions of strategy for the work your team is doing and adapting to leadership changes. The advice shared applies to all levels and job types, with the goal of inspiring and motivating all the women (and men!) in the audience to take charge of their own careers — even when they can't control the changes happening around them. Some highlights of the guidance include:
As a manager, be clear and direct in your communication to your team. It will help you build trust and set the right expectations.
As an individual, take the initiative to understand the "why" behind changes on your team or at your company.
When professional change happens, take time to step back and reflect on what is right for you. Determine if the change is right for your career and, if so, embrace it.
Ultimately, we all have the power to enact our own change and professional growth!
Successfully navigating changes in your professional life isn't always straightforward, and NerdWomen was proud to partner with Tech Ladies to share insights and actionable takeaways for a community full of talented, driven women and non-binary folk.
Interested in learning more about NerdWomen? Email [email protected].
Photo by Heather Yamada-Hosley, NerdWallet.