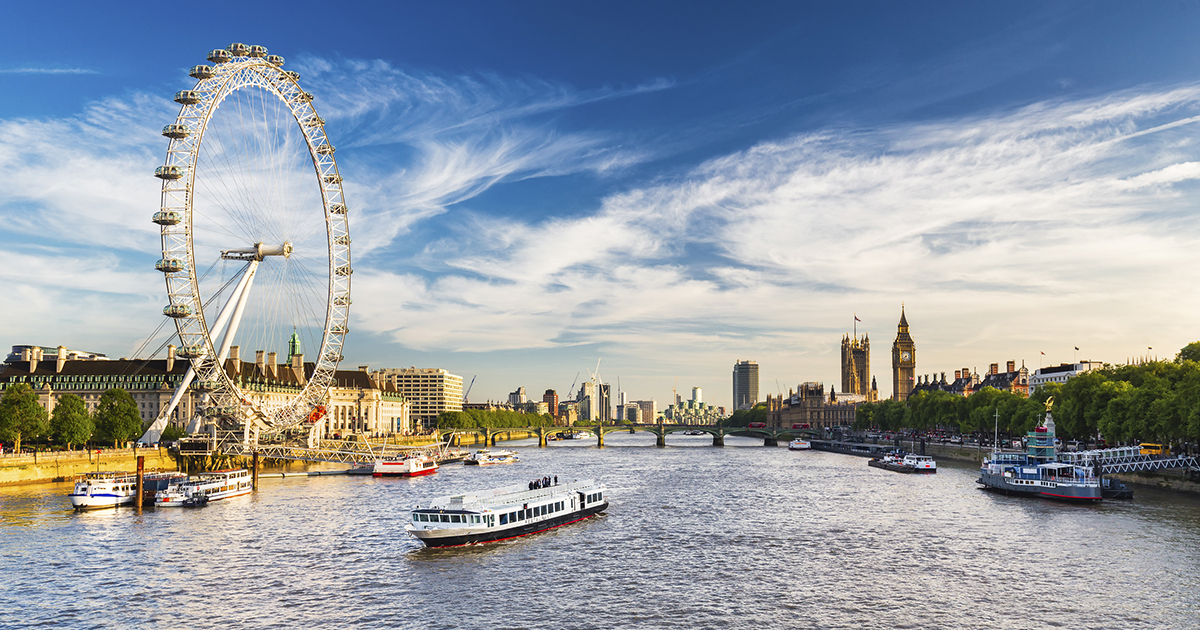 JetBlue announced April 10, 2019, that it will begin nonstop service to London from New York and Boston in 2021. These new routes, departing from New York's John F. Kennedy International Airport and Boston Logan International Airport, represent the airline's first expansion into Europe.
JetBlue has been eyeing the opportunity to begin flying across the pond for some time. According to statements from an airline spokesperson, JetBlue could make waves by bringing a fresh premium ticket option to the transatlantic market for a fraction of the cost. JetBlue's premium Mint class, featuring fully lie-flat seats in a spacious 1×1 configuration, is currently available on select transcontinental flights across the U.S. and to the Caribbean. To offer a more affordable business-class option for passengers flying to and from Europe, the airline plans to reconfigure its existing A321 aircraft to add more seats for Mint passengers.
JetBlue's president and chief operating officer, Joanna Geraghty, said in a statement that they've already seen the success Mint has had on driving down business class airfares from competitors. She believes the company can see the same success by adding the London market.
The announcement comes less than a week after Delta and partner Virgin Atlantic announced plans to offer up to 18 flights a day to the U.K. from Boston and New York starting in summer 2020. With this new service to London's Gatwick airport, Delta and its partners will fly nonstop to a total of eight transatlantic destinations. That's the most transatlantic flights and seats out of the Northeast U.S., according to Delta.
Adding JetBlue's new service to the mix could spark competition and price wars among airlines, which could benefit travelers. With JetBlue entering the market, travelers could see legacy carriers like Delta dropping prices to match the JetBlue airfare, even before JetBlue officially begins landing there. JetBlue could also try to fill the void left by the demise of WOW Air, which has budget travelers searching for new cheap flights to Europe. JetBlue says it hopes to raise the bar for low-cost carriers in Europe, which forgo the amenities that JetBlue is known for, including free Wi-Fi, live TV and spacious seating.
JetBlue is expected to announce more details about which London airport they will service and flight schedules in the coming months.
How to maximize your rewards
You want a travel credit card that prioritizes what's important to you. Here are our picks for the best travel credit cards of 2019, including those best for:
Planning a trip? Check out these articles for more inspiration and advice:
JetBlue TrueBlue loyalty program: The complete guide
NerdWallet's top travel credit cards
Travel to much of Europe will soon require an added step