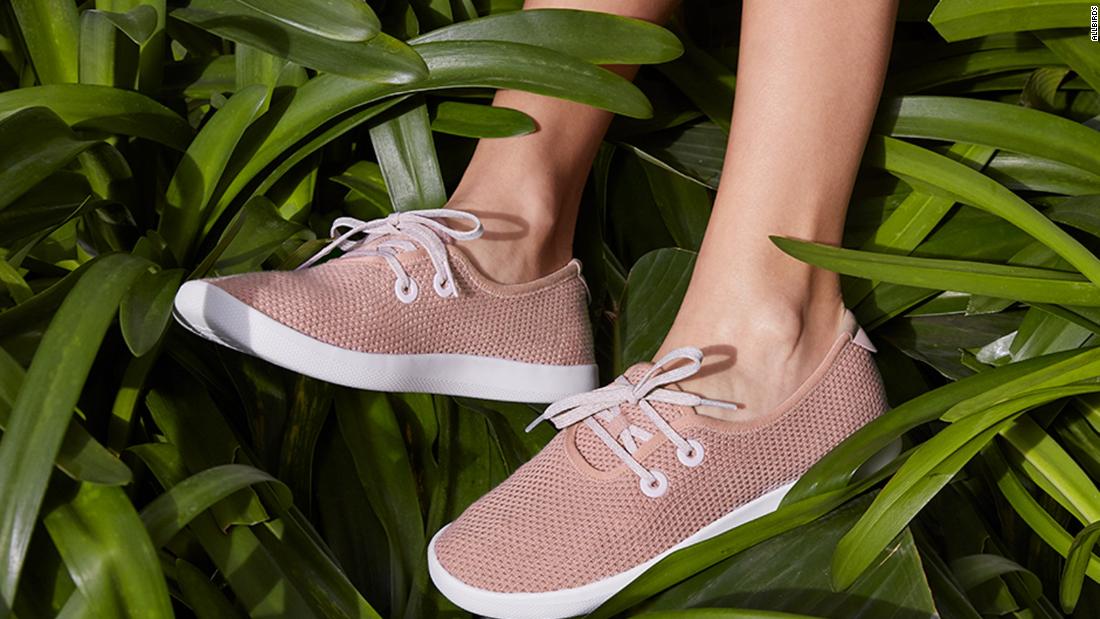 Story highlights
Allbirds sneakers have been dubbed "the world's most comfortable shoe"
After testing out these wool kicks, we couldn't agree more
At first glance, Allbirds sneakers look pretty normal. But when you hone in on the details, it's clear how these kicks, which have been dubbed "the world's most comfortable shoe," are changing the sneaker game for good.
The company was created in 2016 with the goal of making a simple, more sustainable sneaker. Founder Tim Brown teamed up with renewables expert Joey Zwillinger to craft a wool fabric that was made with footwear in mind.
Why wool? According to Allbirds, wool is temperature-regulating, moisture-wicking and comfortable. It also is itch-free on the inside of shoes while being dirt-resistant on the outside. And because of its odor reduction properties and ability to wick away sweat and excess moisture, you can even get away without wearing socks (seriously). The fabric's flexibility gives your toes room to breathe. To top it off, the company's wool production process uses 60% less energy than synthetic shoe creation.
And the shoes don't just feature wool (although it's the backbone of Allbirds' designs). The company also prides itself on using recycled plastic bottles to create its shoelaces, as well as recycled cardboard in its packaging and natural ingredients like castor bean oil in its insoles. It has a line of tree shoes, made with eucalyptus tree fiber, which has a nice cooling effect.
Allbirds' dedication to being an earth-conscious brand hasn't gone unrecognized. The brand is certified as a B Corp, which means that the company meets intense standards of social and environmental performance, accountability and transparency in all aspects of the production process.
But the real highlight for us is that these sneakers are seriously stylish. Currently the company offers four distinct styles: the wool runners, wool loungers, tree runners and tree skippers for both men and women. Both the wool and tree lines feature one ultracomfy sneaker as well as a lounging footwear option (styled like a slipon or boat shoe).
All these minimalist styles come in a variety of colors, so there really is an option for everyone. Currently some of our favorite styles include the Tree Runners ($95; allbirds.com) which is pictured above, the Tree Skippers ($95; allbirds.com) and the Wool Runners ($95; allbirds.com).
I recently tested a pair of the latter style and was seriously impressed as I was breaking in the shoes with just how comfy they truly are. They were the most breathable and least restrictive shoes I have ever broken in, as I spent a long day walking around New York City (sans socks) in them. Their moisture-wicking properties kept my feet completely cool throughout the day as well. By the end of hours of walking, there were a few scuffs on the front of the sneaker that washed out easily with a little bit of soapy water. The shoes are even machine washable if you require more heavy-duty cleaning.
All of these stellar properties, as well as the brand's super affordable price point (just $95 for every pair), make these sneakers more economical than many high-end shoe brands out there. It also makes choosing an eco-friendly option an easy decision.
A shoe that's environmentally friendly, completely comfortable and won't break the bank? Sign us up.