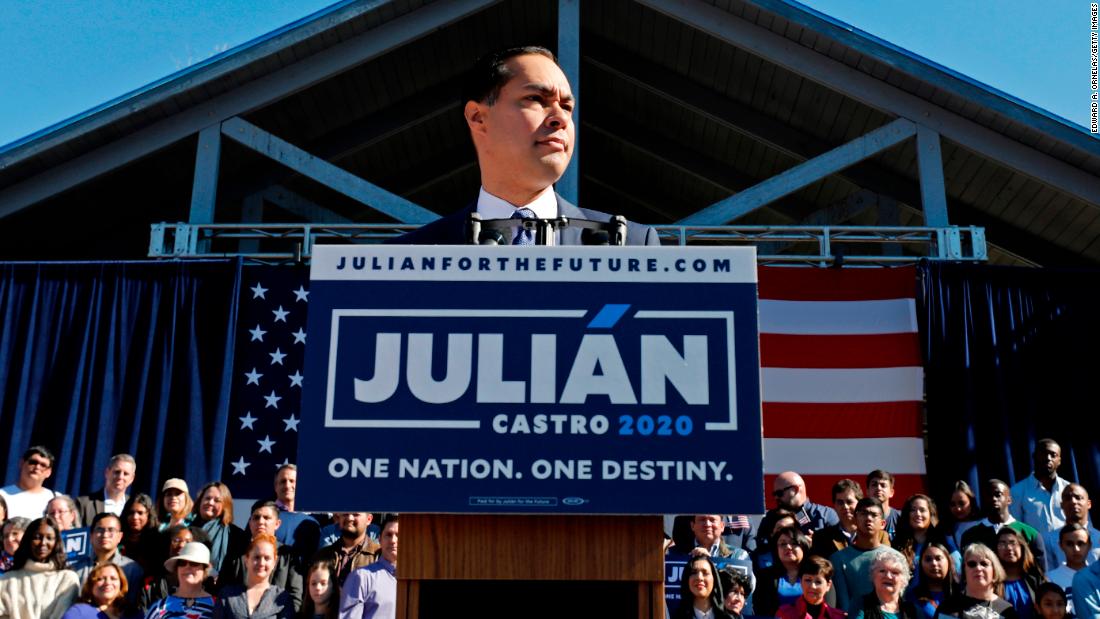 Former San Antonio Mayor Julián Castro, a Democratic presidential candidate, will take questions on a host of issues at a CNN town hall in Washington, D.C.
The event, moderated by CNN's Don Lemon, starts at 10 p.m. ET.
Castro, the former secretary of Housing and Urban Development under President Obama, was one of the first candidates to jump into the 2020 race and is the only Latino politician running in 2020.
The son of a Chicana activist, Castro served as mayor of San Antonio in 2009, focusing on education initiatives.
Castro had been considering a bid for nearly two years and announced a presidential exploratory committee in December. He has long been viewed as a rising star in the Democratic Party since he first landed on the national scene by delivering the keynote speech for President Obama at the 2012 Democratic National Convention.