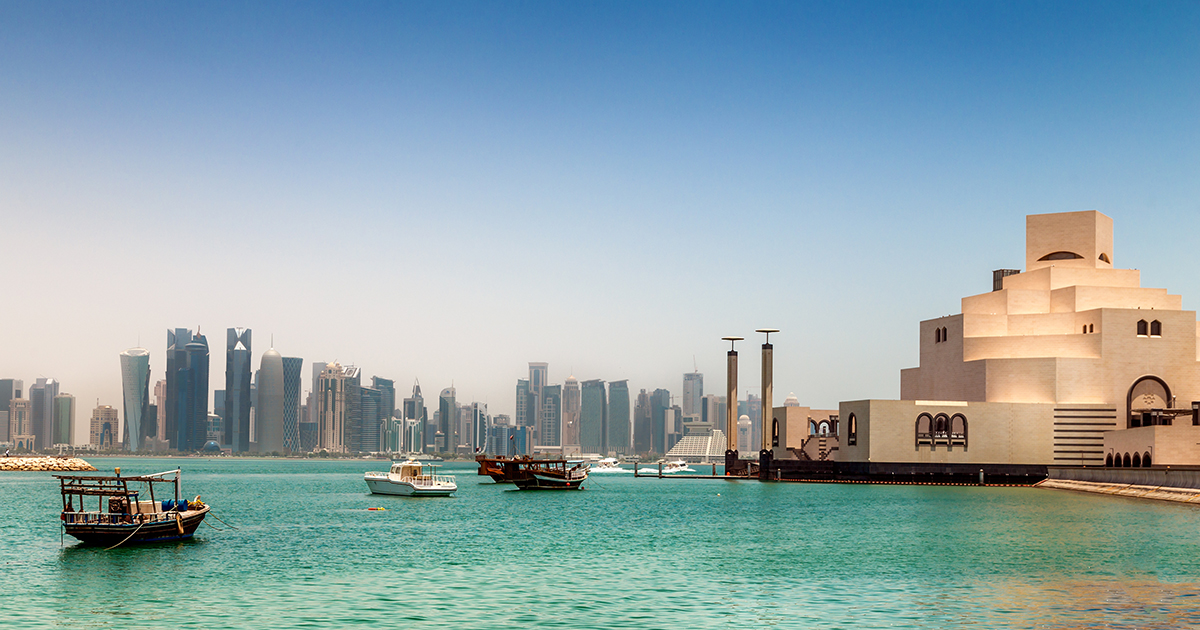 You can barely get a bunk in a hostel for $23 in some cities, but with Qatar Airways' stopover program, you could enjoy a four- or five-star hotel for the same price. Book Qatar Airways flights with a stopover of at least 12 hours in Qatar's capital Doha, then you'll be eligible to book your stay at participating hotels at huge discounts.
Here's what you need to know.
1. Book your flights
To take advantage of the program, you'll need to book a multi-city ticket. The promotion allows you to stay in Doha for one to four nights at the discounted rate, so choose flights accordingly.
This promotion is good for travel through the end of the year. You must book your flights by Dec. 28, 2019. There are no blackout dates, but the offer doesn't apply to code-share flights.
2. Pack your carry-on bag for short stopovers
If your stopover in Doha is one night, make sure you pack everything you'll need in a carry-on bag. You won't be able to claim your checked bag at the airport if you're flying out again within 24 hours.
3. U.S. citizens don't need a visa
Travelers from 80 countries — including the U.S. — enjoy visa-free entry to Qatar. You just need a valid passport and a confirmed onward or return ticket to get the multi-entry waiver at the airport.
4. Book your hotel
Use your ticket number to book your hotel room for up to two adults and one child, either online or through a travel agent. There are over 25 participating hotels, including the Victorian-inspired Al Aziziyah Boutique Hotel or the upscale Radisson Blu Hotel Doha.
Prices may fluctuate based on hotel availability, but generally, the best rates for the 2019 Qatar stopover program are below. These prices reflect the cost of your entire stay, not per night, and the best deal is for a one-night stay.
You also get the benefit of checking in and out of the hotel at any time, as long as it is within 24 hours for a one-night stay and 96 hours for a four-night stay.
5. Plan your stopover
Now that your flights and hotel are booked, start mapping out what you want to do in Doha during your short stay. Some must-sees include the world-class Museum of Islamic Art, which has a collection of art and artifacts spanning 1,400 years, and the Souq Waqif, one of Doha's oldest markets. Just outside the city, you could venture to the Inland Sea, where you can marvel at how seawater got to the middle of a desert and take a four-wheel drive through the endless sand dunes.
How to maximize your rewards
You want a travel credit card that prioritizes what's important to you. Here are our picks for the best travel credit cards of 2019, including those best for:
Planning a trip? Check out these articles for more inspiration and advice:
How to score a free stopover with your United miles
NerdWallet's top travel credit cards
How to survive a long layover