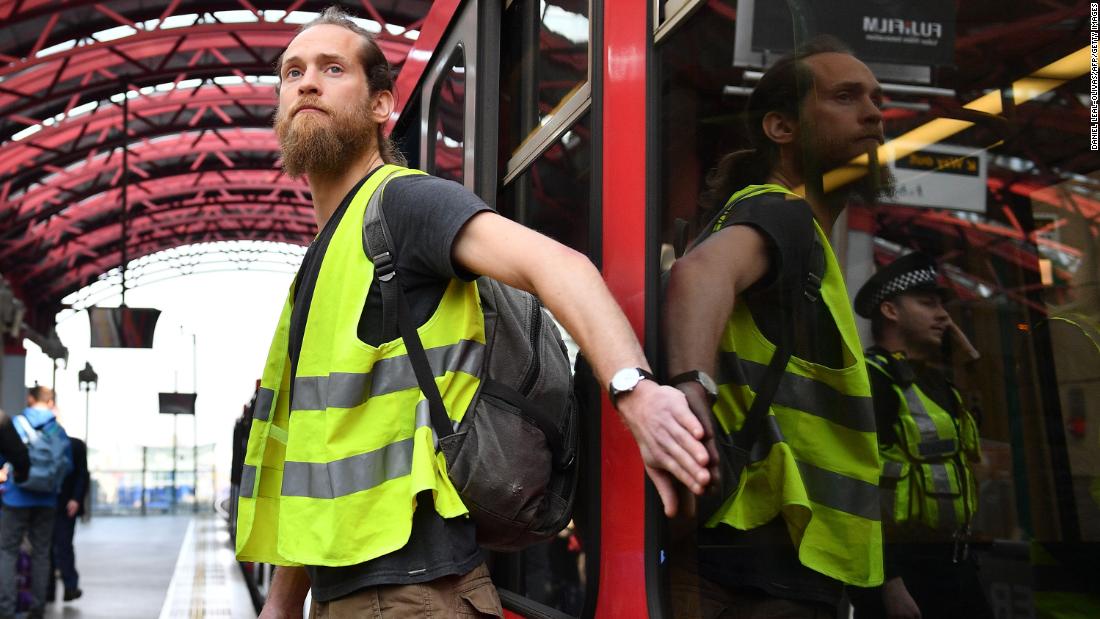 Climate change protestors stand atop a DLR train at Canary Wharf station on the third day of an environmental protest by the Extinction Rebellion group, in London on April 17, 2019.
Two climate change activists from British organization Extinction Rebellion have climbed on top of a commuter train at London's Canary Wharf.
The pair have each glued a single hand to the top of the train car to hold themselves in place and prevent officials from removing them.
A third individual has glued his hand to the side of the Docklands Light Railway (DLR) train, near the carriage door.
Authorities are on scene and have provided the pair atop the train with protective gear while they work around them.