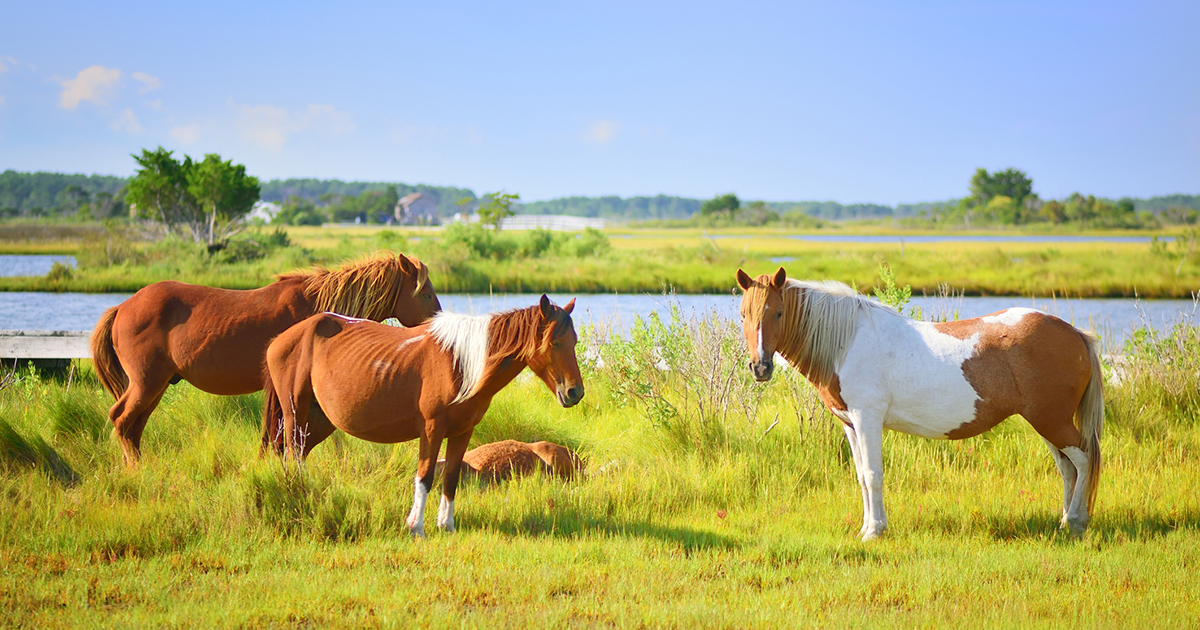 The National Park Service waives entrance fees to national parks on a few special days each year, and April 20 is one of them.
In honor of National Junior Ranger Day and the first day of National Park Week, visitors will not have to pay to get into any of the 115 parks that usually charge fees. Entrance fees typically range from $5 to $35 per vehicle.
This promotion is a great way to see some of the most popular parks, which often charge on the higher end of the fee range. Plenty of historic sites, recreational areas and national monuments are part of this fee-free day as well.
Here are a few parks you could visit on April 20 if you're not too far away:
Great Sand Dunes National Park & Preserve (usual fee: $25 per vehicle)
The tallest dunes in North America are in Colorado, and because this park is open all day and night, you could really make the most of the fee-free day.
Assateague Island National Seashore (usual fee: $25 per vehicle)
Drive just a few hours outside of Washington, D.C., or Philadelphia to find an island with beautiful beaches and the main attraction — wild horses.
Lake Mead National Recreation Area (usual fee: $25 per vehicle)
Escape the music and lights of Las Vegas at this nearby recreation area with plenty of hiking trails around two vast lakes.
Death Valley National Park (usual fee: $30 per vehicle)
Contrary to the name, this park is alive with color. Visit the lowest point in elevation in North America and experience the hottest national park before the blazing summertime temperatures kick in.
» Learn more: 4 urban destinations for nature lovers
Some of the parks also have special programming in honor of National Park Week. For example, Yosemite National Park has a packed day of events on April 20, 2019, including a meet-and-greet with Smokey Bear, guided walks and yoga in the park. Glen Canyon National Recreational Area near Lake Powell in Arizona also has a special three-hour program for junior rangers. Some parks are also offering special discounts at their stores, so even the souvenirs from your trip are more affordable.
There are also several opportunities for fourth graders and senior citizens to get discounted passes all year long.
» Learn more: Make your national park trip an adventure in savings
If you can't make the trek on April 20, mark your calendars for the other free entrance days this year.
Sunday, Aug. 25: National Park Service anniversary
Saturday, Sept. 28: National Public Lands Day
Monday, Nov. 11: Veterans Day
How to maximize your rewards
You want a travel credit card that prioritizes what's important to you. Here are our picks for the best travel credit cards of 2019, including those best for:
Planning a trip? Check out these articles for more inspiration and advice:
Make your national park trip an adventure in savings
A government program gives kids and educators free entry to national parks
NerdWallet's top travel credit cards