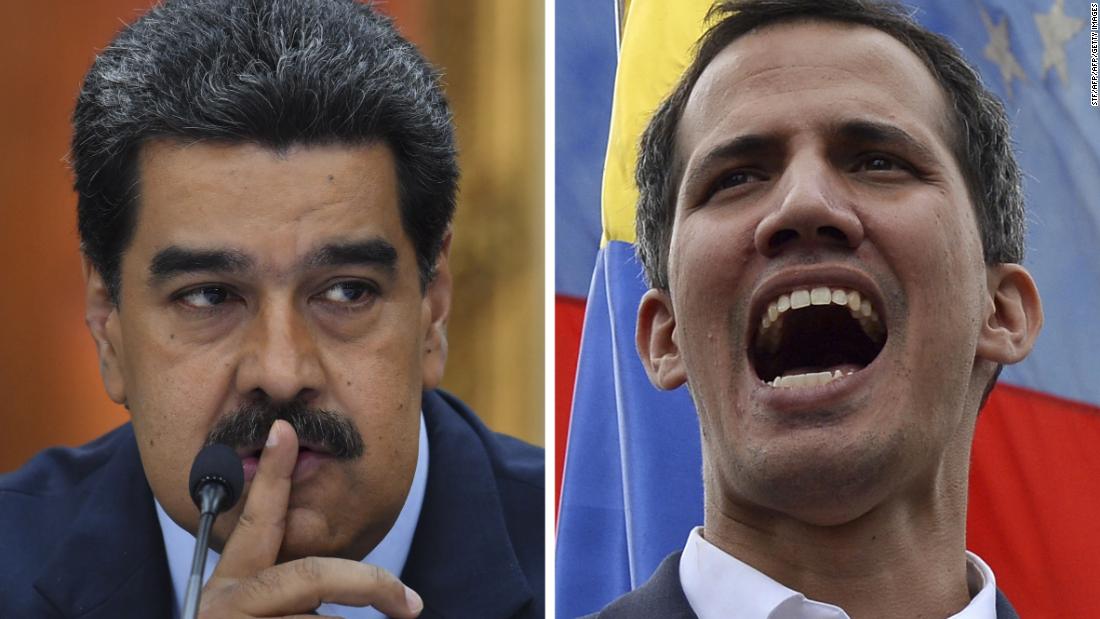 Juan Guaidó's dawn address, delivered alongside men in military attire, was notable for a number of reasons — not least because another key opposition figure, Leopoldo Lopez, was present.
Lopez had been under house arrest, but said on Twitter he had been freed by military personnel. That could suggest growing support from military personnel for attempts to oust Maduro, though it is far from unclear how widespread that support is.
Lopez, a former mayor of a Caracas district with ambitions for the presidency, has long been a vocal opponent of the socialists in power and was banned in 2008 from running for office on accusations of corruption.
In February 2014, at least three people were killed during an anti-government protest in the capital, and authorities blamed him for the violence. He turned himself in, and was sentenced in 2015 to nearly 14 years in prison.
His imprisonment has been a rallying cry for anti-Maduro demonstrators, and Lopez was released to house arrest because of health concerns in July 2017.