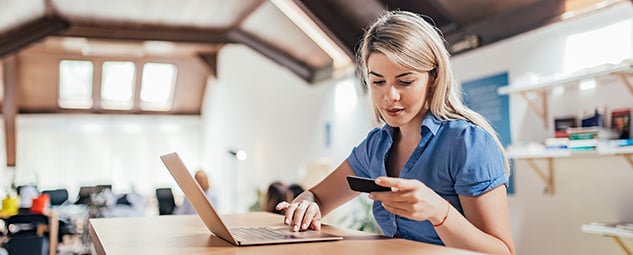 Savvy travelers know that if you sign up for a hotel's rewards program you can earn points redeemable for future travel. Even savvier travelers know that if you make your booking with a co-branded credit card that partners with the hotel chain, you can earn even more points for the same stay.
But not many know that it's possible to tack on up to 10 airline miles per dollar spent without sacrificing any of those hotel points. The secret is using the airline's shopping portal, or "virtual mall." (This strategy can work for all sorts of purchases, too — not just hotels.)
And better yet, it's easy.
How to book via 'virtual mall'
Just sign up for your favorite airline's shopping portal (it's free), then log in. Access the hotel's website through the airline portal, which puts a cookie in your browser. Book your stay at the hotel and soon after your stay at the hotel is complete, you'll get airline miles on top of the hotel points you earned.
There's no third-party hotel booking site involved. You make your reservation directly with the hotel and you enjoy all the usual perks of booking direct, including points earning and elite benefits. That cookie in your browser, which shows you arrived at the hotel website through the airline portal, is the only difference.
Some of the biggest hotel chains in the world partner with these shopping sites. Marriott, Choice Hotels, Wyndham and IHG can be booked through American Airlines' and Delta's shopping portals. United's virtual mall, MileagePlus Shopping, partners with Marriott but not the others.
The number of miles you earn ranges from 1 mile per dollar up to 10 if a partner is running a promotion. Alaska, Southwest and JetBlue virtual malls don't partner with any of the major hotel groups.
A real-world example
There's no catch or hidden downside. We know because we tested it out on a May booking at the Royal Hawaiian Resort and Spa on Oahu, a Marriott property.
At a rate of $289 per night, a three-night stay earned 8,670 base Bonvoy points. Because it was booked with a Marriott Bonvoy American Express card, which pays an additional 6 Bonvoy points per $1, we added another 5,202 Bonvoy points for the stay (plus another 2,352 for taxes and incidentals charged by the hotel). And because cardmembers get Silver Elite status, which adds an additional 1 point per dollar on stays, we heaped another 867 Bonvoy points onto the pile, for a total of 17,091 Bonvoy points for a three-night stay.
That would have been pretty good all by itself. But AAdvantage eShopping was paying 6 American AAdvantage miles per $1 on the base rate of Marriott reservations at the time, not including taxes and room charges, so we got 5,202 American miles in addition to all of those Bonvoy points just because we booked by way of the AAdvantage eShopping site.
No loyalty required
Most major airlines have their own virtual mall, and they all partner with hundreds of top retailers. Loyalty is not required. You can book a Marriott stay through American Airlines' portal this month, then book your next Marriott stay through United's virtual mall the following month if you decide you want some United miles — or if United rolls out a better deal on Marriott bookings. In fact, it's always best to check what different portals are paying, because payouts can change.
Even if you don't plan on reserving a hotel with a major chain anytime soon, it's worth checking out how many points you might earn on new shoes, a new computer, or even floral deliveries. Once you get in the habit of shopping through your favorite airline's virtual mall, these sites offer an effortless way to earn points and miles faster.