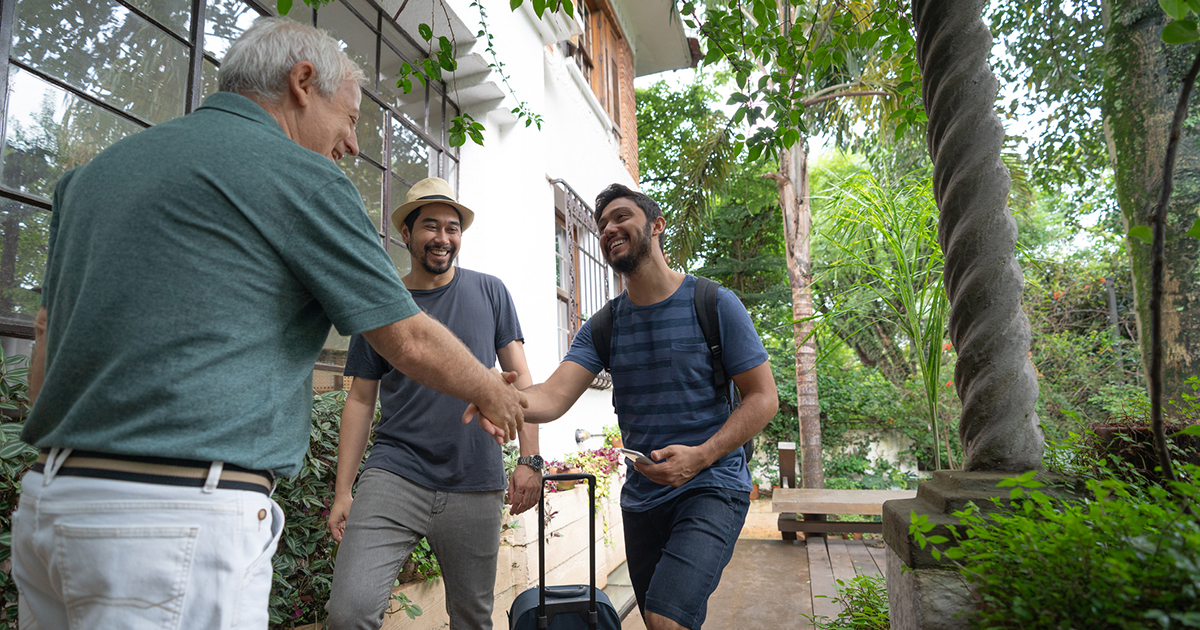 At NerdWallet, we strive to help you make financial decisions with confidence. To do this, many or all of the products featured here are from our partners. However, this doesn't influence our evaluations. Our opinions are our own.
Airbnb has made changes to its fee structure that mean you'll no longer have to pay a "guest fee" in certain booking situations, according to a report from Skift. Here's what you need to know.
The old way
Previously, when booking a professionally hosted Airbnb rental, you'd get charged a guest fee of up to 20% of the total cost of the stay, and you'd only see the fee at the last stage of the booking process. You're about to book and — surprise! — your $350 reservation is now $400.
According to Airbnb, this fee was derived from a few different factors, including your reservation subtotal and the duration of your stay. Airbnb hosts, meanwhile, paid Airbnb a commission between 3% and 5%.
The new way
As Skift originally reported, professional property managers who joined the Airbnb platform as of June 4, 2019 — and who connect to Airbnb via software in the Asia Pacific region (excluding Japan), Europe, the Middle East and Africa — will be charged a 14% host-only fee by default, and their guests will no longer pay guest fees.
Professional property managers can opt out of the new pricing structure in favor of a "shared host and guest fee," according to the report, though it's unclear whether that applies to all those hosts or just newer ones.
What it means for you
The new host-only pricing structure essentially passes the old guest fee directly to the host, so in some cases you might see base prices go up in response. But the good news in that case is that you'll know what you're paying for the reservation right away. No surprises.
Although the new fee structure won't apply universally, it could be a move in the right direction in terms of fee transparency.
How to maximize your rewards
You want a travel credit card that prioritizes what's important to you. Here are our picks for the best travel credit cards of 2019, including those best for:

Planning a trip? Check out these articles for more inspiration and advice:
Find the best travel credit card for you
Baffled by points and miles? Let the 80/20 rule guide you
Earn more points and miles with these 6 strategies