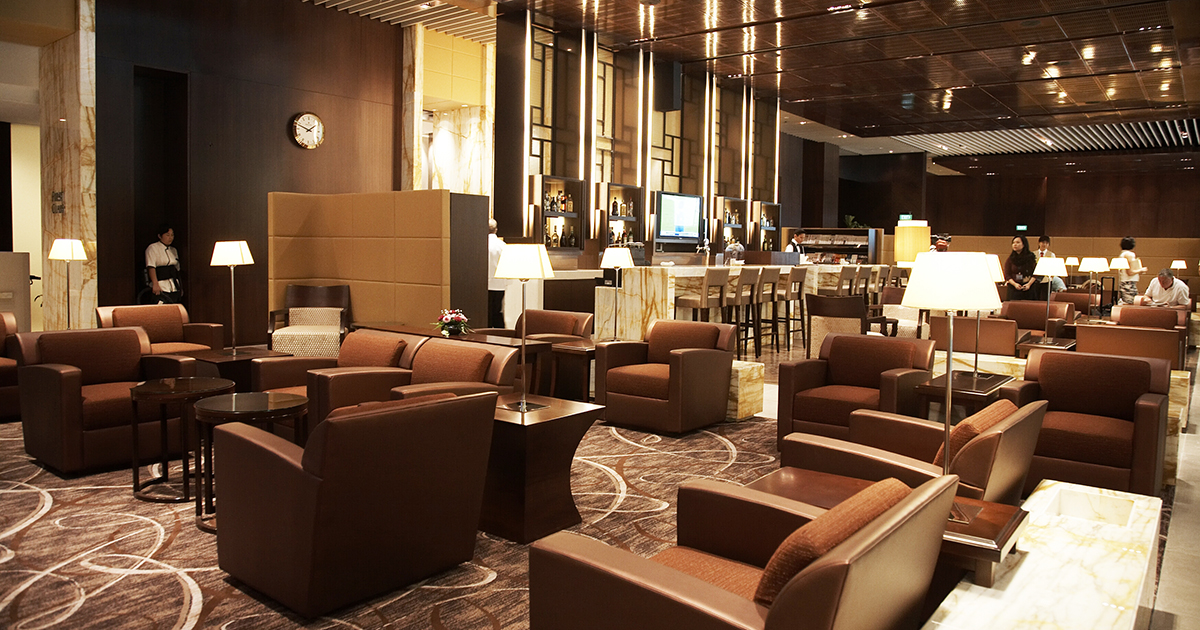 At NerdWallet, we strive to help you make financial decisions with confidence. To do this, many or all of the products featured here are from our partners. However, this doesn't influence our evaluations. Our opinions are our own.
Airport lounge access continues to be one of the more sought-after travel perks. Travelers can escape from the bustle of the main terminal into a smaller, often quieter area that includes snacks, drinks, private bathrooms and more.
Singapore Airlines offers some of the most exclusive airline operated lounges out there. Here's how to gain access to those lounges, plus some things to know before you fly.
Who has access?
The primary way you can gain access to any of Singapore Airlines' lounges is by first joining their frequent flyer program, Krisflyer. Then start crediting flights to the program whenever you can — you can do this even if you're flying a partner airline, like United. Once you earn 50,000 miles in 12 consecutive months, you'll unlock Krisflyer Elite Gold status — and access to many of Singapore Airlines' lounges.
It's also possible to gain access via Singapore Airlines' revenue-based PPS Club program. To earn lounge access this way, you must accumulate 25,000 PPS Value points in 12 consecutive months. PPS Value points are issued based on total airfare and applicable surcharges paid on premium cabins.
If you're not a member of either of the above programs but you're flying Star Alliance first or business class, you're entitle to lounge access, depending on the type of lounge. Having elite status on one of the 28 Star Alliance member airlines, including United, could also get you in.
Different types of lounges
Singapore Airlines offers three primary types of lounges:
Silkair
These lounges are the most accessible. All SilkAir Business Class passengers, Krisflyer Elite Gold members and PPS club members are granted access to Silkair lounges. First class and business class passengers on Star Alliance flights also receive access. These lounges are found in many Singapore Airlines destinations including airports in Japan, Thailand, China, Australia, and more.
Silverkris
Silverkris lounges are available to Krisflyer Elite Gold members, PPS Club members, and business- and first-class ticketed passengers flying on a Star Alliance flight. Silverkris lounges are found at many airports throughout the world, including in Singapore, Brisbane, London, and more.
Krisflyer Gold Lounge
The Krisflyer Gold Lounge is located exclusively in Singapore Changi Airport's Terminal 3. Krisflyer Gold members with Singapore Airlines economy class tickets can gain access to buffet food stations, wireless internet, and a comfortable place to relax before a flight.
Partner lounges
Krisflyer Gold members and higher gain access to over 1,000 Star Alliance lounges worldwide. This also works in reverse: If you have lounge access via a Star Alliance-affiliated airline, you will most likely have access to Singapore Airlines lounges.
Restrictions
Customers are able to bring friends and family with them into some of the lounges with certain restrictions. PPS Club members and Krisflyer Gold members traveling on SilkAir flights can bring one guest with them into SilkAir Lounges. Solitaire PPS Club members receive a supplementary card, granting the owner the same lounge access as the primary cardholder.
How to maximize your rewards
You want a travel credit card that prioritizes what's important to you. Here are our picks for the best travel credit cards of 2019, including those best for:

Planning a trip? Check out these articles for more inspiration and advice:
Find the best travel credit card for you
Baffled by points and miles? Let the 80/20 rule guide you
Earn more points and miles with these 6 strategies