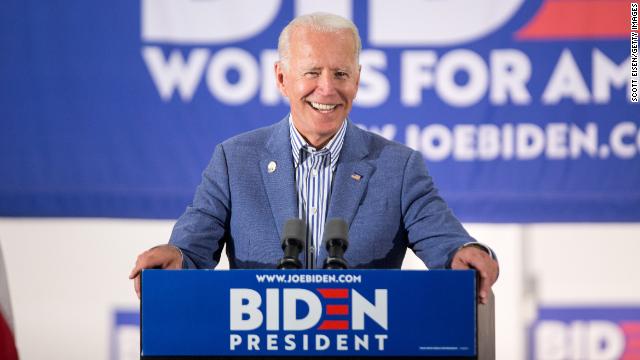 Our new New Hampshire CNN poll conducted by the University of New Hampshire finds that former Vice President Joe Biden leads among Democratic primary voters in the state with 24%.
Both Massachusetts Sen. Elizabeth Warren and Vermont Sen. Bernie Sanders are at 19% — putting them within the margin of error of Biden.
Only two other candidates are above 2%: South Bend, Indiana, Mayor Pete Buttigieg at 10% and California Sen. Kamala Harris at 9%.
The poll can be described as mixed news for most of the top five candidates.
Biden is still ahead in a mostly white state that is in the backyard of two other candidates (Sanders and Warren) in the top tier. Yet, he's up by just 5 points and has the highest percentage who say they wouldn't vote for him under any circumstance (14%).
Sanders is still in the game, but he's running well behind the 60% he won in New Hampshire's 2016 primary. He's also down from 30% in UNH's April poll.
Warren is up significantly from 5% in the April poll, but, again, she's running second in a state next to Massachusetts.
Buttigieg can still be considered competitive, though he should be doing better in a mostly white state. He's down from 15% in April.
Harris is up from 4% in April, though this poll suggests she hasn't seen the bump that she saw in Iowa and is still well below the top tier.
For the candidates who aren't in the top five, this poll is a disaster. They're in danger of becoming after thoughts.