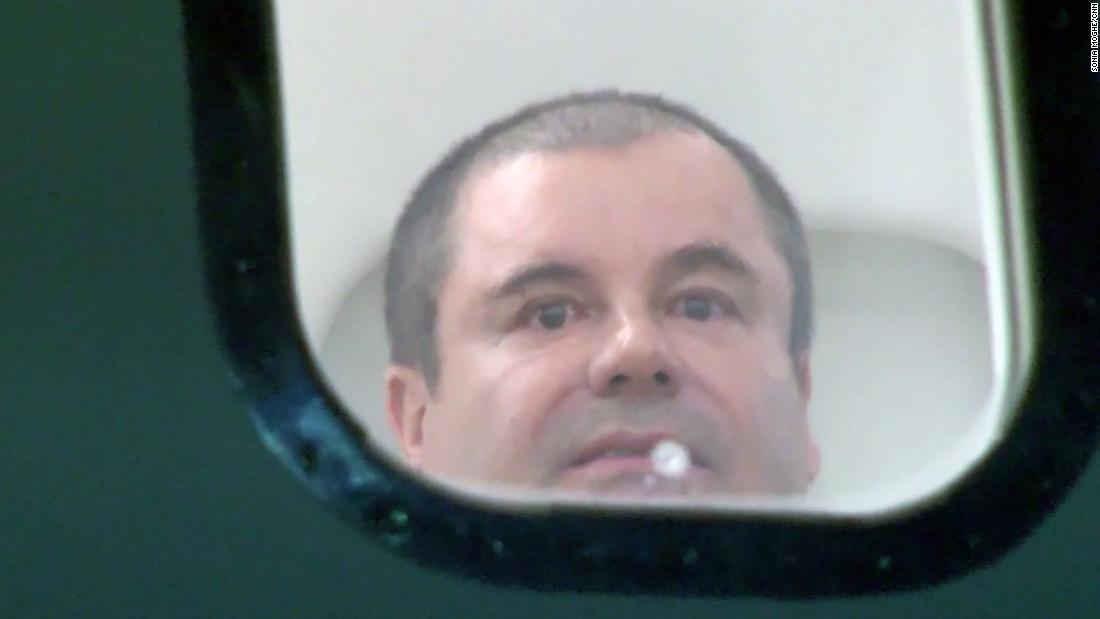 When Mexican drug lord Joaquin "El Chapo" Guzman is sentenced Wednesday in federal court in Brooklyn, New York, it could be the last time the public — and even some members of his family — ever see him in person.
Guzman, 62, was convicted in February by a jury of all 10 counts he faced, including engaging in a continuing criminal enterprise and drug trafficking charges, among others. Prosecutors have called him a "ruthless and bloodthirsty leader" of the Sinaloa cartel and are seeking a life sentence.
Witnesses during the trial testified that Guzman ordered and sometimes took part in the torture and murder of perceived cartel enemies.
Attorney Mariel Colon, who has visited Guzman regularly in prison before, during and after his trial, says she is optimistic about his chances on appeal.
But if the appeal is not successful, "then this will be the last time the public will see El Chapo," Colon told CNN. "It could be potentially also the last time El Chapo could see his wife."