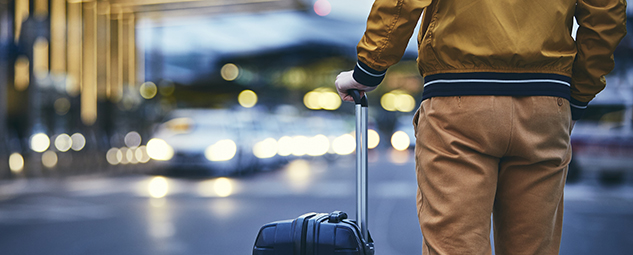 Not everyone has the luxury of shopping among airports for the best deals on international flights. For many of us, there's one airport nearby and then it's a layover at a major hub before heading on to your international destination.
But if you're lucky enough to be able to travel from certain airports, your chances of scoring a better deal could be higher.
Here's where you'll find some of those cheap airports, and tips on how to save no matter where you're traveling from.
Travel from one of these airports
The website Scott's Cheap Flights has compiled a list of the U.S. airports that are most likely to offer deals on international flights. If you can travel from one of these airports — or perhaps take a cheap connecting flight to reach them — you're off to a good start. Those airports are:
New York-JFK

Los Angeles

Boston

San Francisco

Newark

Chicago-O'Hare

Miami

Washington-Dulles

Orlando

Fort Lauderdale
Look at all your options
Generally speaking, travel to Europe from the East Coast will be cheaper — and you'll have many more options in terms of airlines and routes to fly. Conversely, travel to places like Asia and Australia will be less expensive from the West Coast, and nonstop options will open up considerably.
Wherever your home airport, use sites like Google Flights or Skyscanner to explore prices for a few different destinations that interest you. If you can, travel outside of heavy peak season at your destination. You could save hundreds of dollars that way.
Don't forget to earn miles
The savings don't stop when you find that cheap flight: You can earn travel rewards to make the effective cost of a ticket even cheaper.
One of the easiest ways to do this is by joining an airline's loyalty rewards program, such as United MileagePlus or Delta SkyMiles. In addition to earning miles when you fly with those specific airlines, you can also sometimes earn miles on partner airlines. (For example, you can earn American AAdvantage miles when you fly on alliance partner British Airways.) Check each program's site to see current eligible partners.
To earn points no matter what airline you're flying on, use a travel rewards credit card to buy your ticket. Some cards are tied to specific airlines, but those points tend to be less flexible.
There are a number of programs to choose from, many of which offer bonus rewards when used to purchase travel, regardless of the destination or airline. Both the Chase Sapphire Preferred® Card and the Chase Sapphire Reserve® offer large sign-up bonuses, and the latter of the two offers a $300 annual travel credit. The Capital One® Venture® Rewards Credit Card is a perennial favorite, and both Bank of America and Wells Fargo offer travel-focused cards you can use to earn points. Just be mindful of annual fees, which can eat away at the value of any sign-up bonuses.