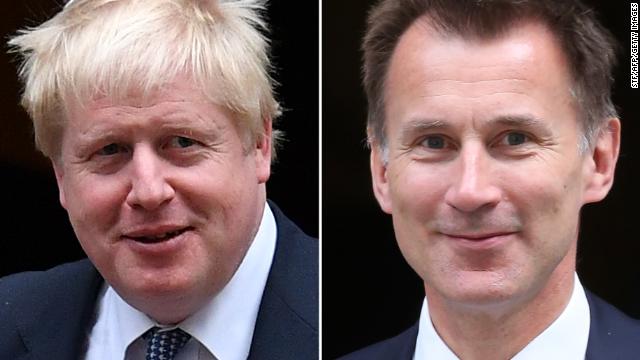 For Boris Johnson and Jeremy Hunt, it all comes down to this.
As the UK starts to swelter under a scorching heat wave, it's time for a new dawn in British politics. In a few hours, we'll find out if Boris Johnson, the overwhelming favorite, will take over as Conservative party leader and prime minister in the midst of the country's biggest political crisis since World War II — or if his challenger, Jeremy Hunt, can pull off a remarkable upset victory.
If today feels like a coronation for Johnson, that's because it probably is. The gaffe-prone and divisive politician, who has spent years crafting a bumbling but affable persona that has allowed him to weather numerous storms and controversies, has waited his entire career to take the keys to Downing Street.
If he gets over the line today, though, he'll have plenty on his to-do list. First and foremost will be stemming a tide of disapproval from within his own party over his hardline Brexit strategy. And with a minuscule majority in Parliament, things could quickly get as hairy for him as they did for his soon-to-be predecessor, Theresa May.
The results of the Conservative party contest will be announced after 11 a.m. (6 a.m. ET), and the winner will take over as prime minister after May steps down on Wednesday.