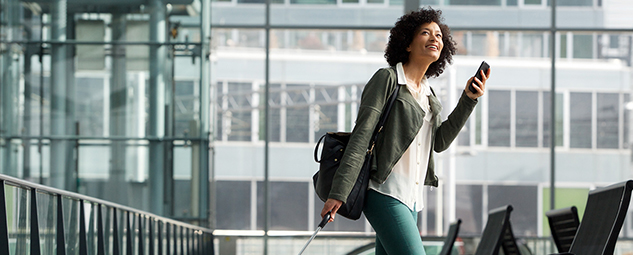 Scoring a cheap flight is all about knowing when to pounce. Do you risk waiting to see if prices will drop? If you've waited until July to purchase a flight, the travel app Hopper has good news for you: It predicted a 6.9% drop in domestic airfares this month compared to June. There are even bigger savings on the horizon for certain destinations.
Here's what Hopper says about what you should expect to pay for plane tickets and how you can take action with this knowledge:
Falling flight prices through October
This month, the cost of domestic flights is expected to average around $222 round-trip. That's down from June, and Hopper predicts that it will go lower as fall approaches. In August, the average round-trip domestic ticket is expected to fall to $209 and stay around $208 for September and October. That's in spite of recent rising jet fuel prices.
These predictions are based on trends in the market. Put this knowledge to use by setting flight alerts on Hopper, Google Flights, or Kayak to receive notifications when your preferred flight dips to a good price. Depending on how long you're willing to gamble with the cost, you might be waiting a month or two before buying.
Domestic destinations to watch in July
Hopper expected flights to the following destinations to plunge this month. If you're planning a trip to any of these places, see whether current flight prices fit your budget — or plan to use points from a travel rewards card.
Dallas: estimated 35% price drop.

Boston: estimated 33% price drop.

Lihue, Hawaii: estimated 32% price drop.

Milwaukee: estimated 31% price drop.

St. Louis: estimated 30% price drop.
International destinations to watch in July
The savings aren't limited to U.S. locales. Flight prices were expected to drop by as much as 40% this month to these international spots:
Athens, Greece: estimated 40% price drop.

Rome: estimated 37% price drop.

Manchester, United Kingdom: estimated 36% price drop.

Panama City, Panama: estimated 34% price drop.

Lisbon: estimated 33% price drop.
The bottom line
Hopper predicts that the price drop of flights that began in July will continue into October. If you're eyeing a trip but current fares are higher than you're comfortable with, hold your money or points until the price drops further. To put Hopper's data into practice, be proactive about setting your own price drop alerts for the flights you want.