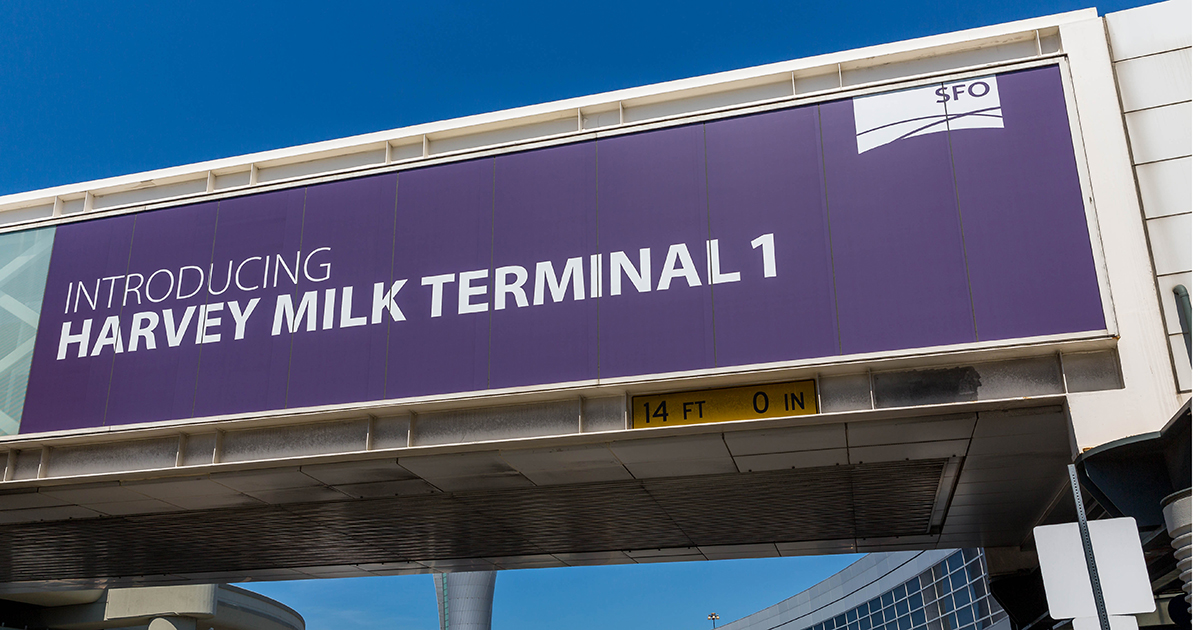 At NerdWallet, we strive to help you make financial decisions with confidence. To do this, many or all of the products featured here are from our partners. However, this doesn't influence our evaluations. Our opinions are our own.
Boarding is now beginning at San Francisco International Airport's newly updated Harvey Milk Terminal 1.
The first part of the $2.4 billion project has opened to the public, including nine gates and a new consolidated security checkpoint. The upgrades should improve passenger flow within the terminal and include some new amenities to make the airport experience more comfortable.
Here's what budget travelers can get excited about in the renovated terminal:
A new home for Southwest, JetBlue
The first two airlines to move into the new terminal are Southwest and JetBlue. These airlines will be joined by American Airlines when the next phase of construction finishes in March 2020. Hawaiian Airlines will move into the renovated space in 2023, along with Frontier Airlines and Sun Country Airlines.
Faster security checkpoints and baggage claim
The old Terminal 1 at SFO was built in the 1960s, and it was never designed to handle millions of passengers. The latest renovations to the consolidated security checkpoint and the baggage system are intended to make the airport process much more efficient. Harvey Milk Terminal 1 is the first in the nation to utilize an Individual Carrier System baggage handling system, the airport says, which will make your checked bag's journey from the airplane to baggage claim quicker than before. Time is money, after all.
Rest areas for all
One of the most unique elements of this terminal are the bathrooms. There's now an all-gender restroom, in addition to the men's and women's restrooms. Furry friends also have a new and improved rest area in the renovated terminal.
More amenities
The new terminal is designed to showcase art and let in natural light. There are floor-to-ceiling windows and lots of comfortable seating. Wi-Fi is free, and there are hundreds of power outlets. For food and drinks, passengers have six vendor options to choose from during this initial phase of the terminal's opening, with more on the way.
What else is coming
Harvey Milk Terminal 1 is still far from finished. The next phase of the terminal's opening is scheduled for March 2020, when nine more gates and the south check-in lobby open. By the time everything is finished in 2023, you can expect 25 new gates, new post-security corridors connecting to International Terminal A, and new lounges.
Photo courtesy of San Francisco International Airport.