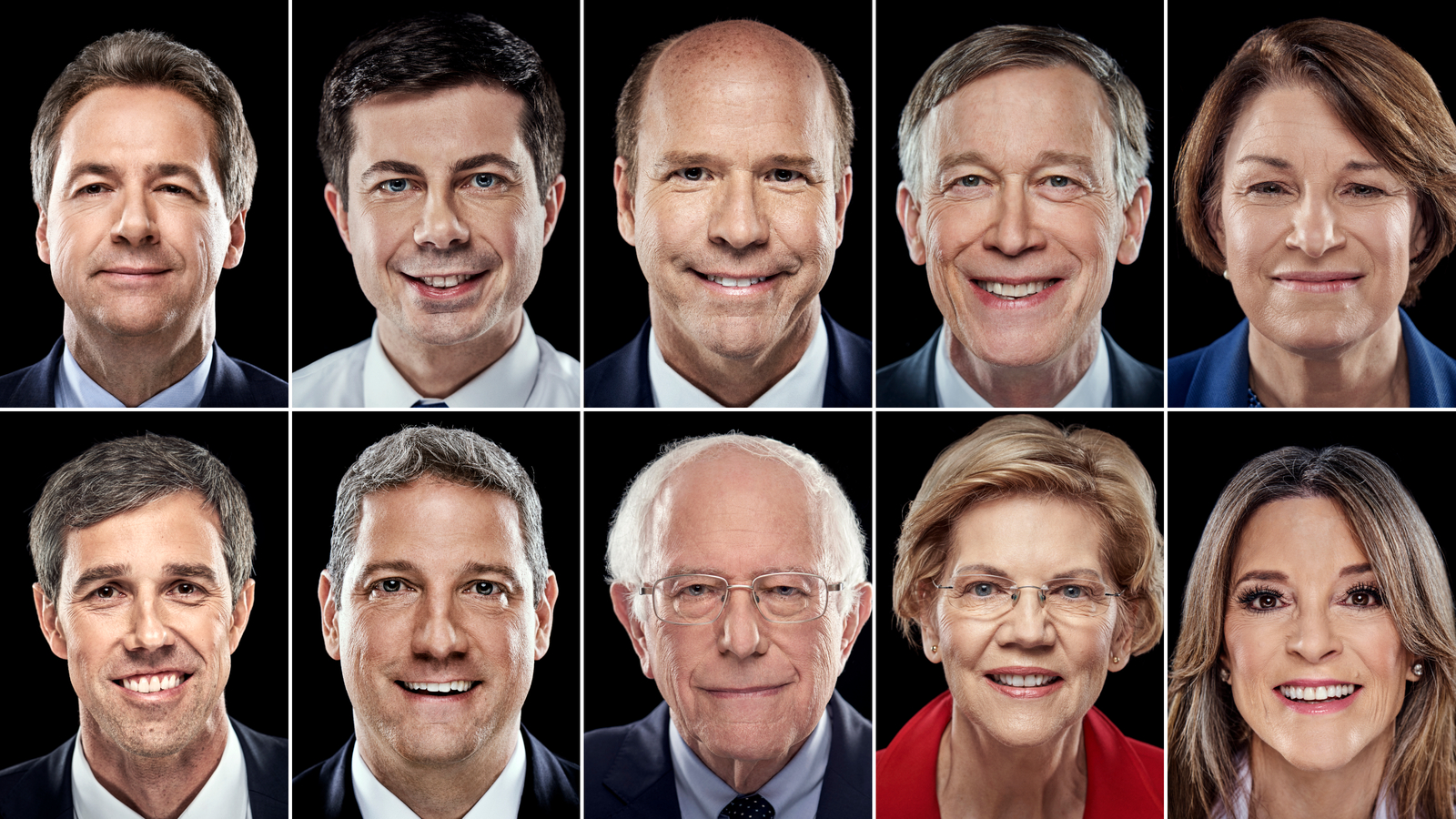 CNN's two-night presidential debates starts tonight at 8 p.m. ET in Detroit, Michigan. Our live coverage here begins at 7 p.m. ET.
The CNN debate brings the Democratic candidates to the battleground state of Michigan, which Trump won in 2016.
The lineups for each night were announced July 18 on air during a live, random draw for transparency around the event. There were three distinct draws based on polling: One to divide the bottom 10 candidates, one to divide the middle six candidates and one to divide the top four candidates.
These 10 candidates will be on stage tonight:
Montana Gov. Steve Bullock
South Bend, Indiana, Mayor Pete Buttigieg
Former Maryland Rep. John Delaney
Former Colorado Gov. John Hickenlooper
Minnesota Sen. Amy Klobuchar
Former Texas Rep. Beto O'Rourke
Ohio Rep. Tim Ryan
Vermont Sen. Bernie Sanders
Massachusetts Sen. Elizabeth Warren
Author Marianne Williamson