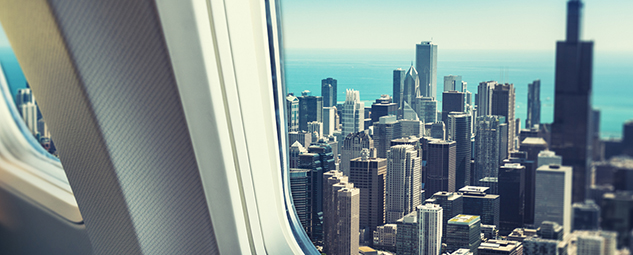 Qantas is launching new flights that will help some travelers significantly cut down their travel time between the U.S. and Australia.
The Australian carrier has begun ticket sales for new nonstop routes to Brisbane from Chicago and San Francisco. The listed flight time for the Chicago to Brisbane flight is a whopping 17 hours, 20 minutes, but compared to the current 20-hour-plus routes with stops, Qantas' direct flight is a huge time saver and less hassle for Windy City travelers.
Here's what you should know about the new routes:
Chicago to/from Brisbane
Flights will begin taking off on April 20, 2020, and operate four times per week — on Mondays, Wednesdays, Fridays and Saturdays. According to Qantas, the 8,902-mile flight between Brisbane and Chicago is the fourth longest in the world. Expect to spend about 16 hours, 20 minutes on the return trip from Australia.
Schedule
Departs Chicago at 9:50 p.m. and arrives in Brisbane at 6:10 a.m. (Two days later because of the time change.)

Departs Brisbane at 3:30 p.m. and arrives in Chicago at 4:40 p.m.
San Francisco to/from Brisbane
Bay Area-based passengers now have their pick of three destinations in Australia when they fly Qantas from SFO. There are already nonstop flights to Sydney and Melbourne. The flights to Brisbane, which will operate on Tuesdays, Thursdays and Sundays, begin operating on Feb. 9, 2020. The flight between San Francisco and Brisbane clocks in at an estimated 13 hours, 45 minutes, while the return segment is 12 hours, 40 minutes.
Schedule
Departs San Francisco at 10:15 p.m. and arrives in Brisbane at 6:00 a.m. (Two days later because of the time change.)

Departs Brisbane at 8:35 p.m. and arrives in San Francisco at 3:15 p.m.
Amenities
Passengers on all of these routes will fly onboard a Boeing 787-9 Dreamliner, which has fewer seats and larger windows compared to similar aircrafts. This plane also has a self-service healthy snack bar for passengers in both economy and business class. Business class passengers have the luxury of sleeping in fully lie-flat seats. When you're not sleeping, you can expect seat-back screens to keep you entertained for at least a portion of the flight.
The bottom line
More nonstop flights to Australia make the land down under a little more accessible. Qantas and American Airlines were recently approved to coordinate as a joint business venture, so these new routes are likely just the beginning of easier travel across the Pacific.