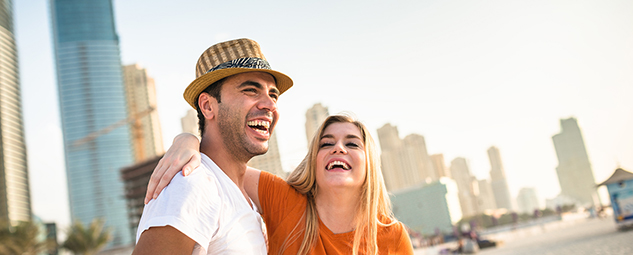 Elite members in the Marriott Bonvoy rewards program who also have status with Emirates recently got some good news: A partnership between the two loyalty programs offers the chance to earn bonus points and miles, priority boarding and a host of other perks. But you have to sign up first.
The Your World Rewards program is a reboot of Emirates' old partnership with the Starwood hotel chain, which Marriott purchased in 2016.
To sign up for Your World Rewards, you must be a member of Emirates' Skywards rewards program. All Skywards members who have Silver status and above can take advantage of the partnership. Meanwhile, you must have at least Gold Elite membership in Marriott's Bonvoy program to participate.
If you meet the criteria, sign up for Your World Rewards to start reaping the benefits.
Earning Emirates Skywards miles on Marriott stays
Emirates Skywards members earn 1 mile per dollar spent at qualifying Marriott hotels and resorts. That's in addition to the Marriott points you normally earn. Emirates Gold or Platinum members are entitled to additional Marriott benefits, including 4 p.m. late checkout and elite check-in.
Earning Marriott points on Emirates flights
Marriott Bonvoy Gold members and higher will earn 3 points per $1 spent with Emirates. If you're a Bonvoy Platinum, Titanium or Ambassador member, you'll also get priority check-in and priority boarding when flying Emirates.
Emirates is known for some of the most luxurious cabins in the world, including its 777 first-class "suite," complete with lie-flat seats, floor-to-ceiling doors and gourmet dining options.
Dubai-based Emirates connects nearly a dozen U.S. cities, including Boston, New York, San Francisco, Houston and Los Angeles, to destinations all over the world.