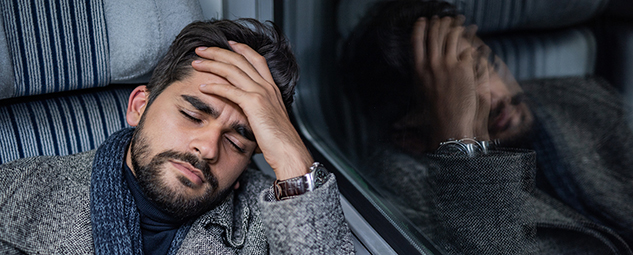 Lots of people love Thanksgiving, but nobody loves Thanksgiving travel. The day before Turkey Day is famous for being one of the most miserable travel days of the year, with packed flights, long security lines and steep airfares.
Having a travel rewards credit card can make your Thanksgiving trip a more positive experience. From early boarding to lounge access, here are eight ways a travel rewards credit card's perks can improve your holiday trip back (or away from) home:
Free (or nearly free) plane tickets
Anyone who collects miles or points knows you're not likely to find saver-level award seats if you redeem miles during peak Thanksgiving travel season, but if you have airline miles stashed away, it can't hurt to look on your rewards program of choice. Booking while the holiday is still months out could help your chances.
Of course, award seats aren't the only option. You can redeem points from some travel rewards cards toward the cash cost of a flight.
Earlier boarding
Why does that matter? Competition for overhead bin space can be fierce. Earlier boarding means you can stow your carry-on well before the mad scramble for overhead space begins.
Free checked bag
Do you plan on arriving with a sleigh full of gifts for your friends and family? Many airline credit cards, including the JetBlue Plus Card, come with free checked bags. So you can transport those treasures without paying a fee.
Airport lounge escape
When a holiday mob has formed at your departure gate, kids are running around screaming and you can't find a place to sit, there's no better perk than airport lounge access. These luxury waiting areas offer free snacks, drinks, comfortable seating and, generally, some peace and quiet.
While you almost always have the option to pay full price for lounge access, the price tag can be a deal breaker. If you have the right credit card in your pocket, getting in can be cheaper or even free. For example, the United℠ Explorer Card comes with two free United Club passes every year. (Just beware that starting in a few months, you have to be flying United to use these passes.)
Meanwhile, Chase Sapphire Reserve® cardholders can get free access to the Priority Pass network of more than 1,200 lounges.
Travel concierge
If you have a credit card that comes with a free 24-hour "travel concierge," like the Citi Prestige® Card, you may have shrugged off this benefit as not very beneficial. But this time of year, having a live human helper on standby can be a godsend. Canceled flights, out-of-stock rental car agencies, hotel check-in disasters and booked restaurants are just some of the headaches Thanksgiving travel can bring.
Your credit card travel concierge exists to help you navigate these catastrophes. Read your card's benefits before you travel so you know how to reach one if you need to.
Seat upgrades
Points and miles aren't just for free tickets. They can also be used to upgrade to business or first class. If you're going to spend a weekend enduring questions about why you haven't produced any grandchildren or what you were thinking when you got that hairstyle, you deserve a little luxury.
Hotel nights
If your hotel credit card offers a free night certificate, now may be the time to use it. Free night certificates like the ones offered by the Marriott Bonvoy Boundless™ Credit Card can be applied at low and mid-tier hotel categories. When you're facing the prospect of cramming into your old room in a house full of relatives, a no-frills Holiday Inn Express or SpringHill Suites can look downright heavenly in comparison.
The perfect change of subject
If you're dreading how the conversation around the Thanksgiving dinner table might go, have this idea locked and loaded: Everyone wants to learn how they can get free or deeply discounted travel. A simple line like "Did I mention my plane ticket here was pretty much free?" can quickly reroute a potentially catastrophic dinner table conversation. Plus, tales of your travel rewards conquests will have Mom beaming with pride at her frugal, savvy offspring.