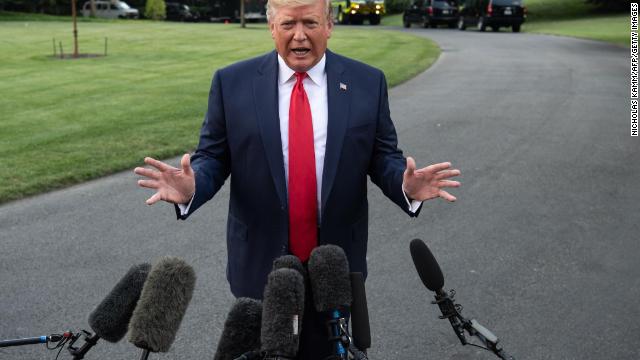 President Trump issued his new threat of tariffs on China following a mid-morning meeting in the Oval Office with his trade team to update him on talks that wrapped this week in Shanghai, according to an administration official familiar with the matter.
The team included Treasury Secretary Steven Mnuchin and US Trade Rep. Robert Lighthizer.
Trump wasn't pleased that China didn't offer concrete promises to purchase American agricultural products during the talks, something he believed was agreed to when he met with Chinese President Xi Jinping in June, according to the official.
While the trade officials told Trump they believed there is still potential for a deal to be struck with China, they said they were still far off any kind of agreement.
Trump issued the four-tweet message announcing new tariffs starting in September with input from Mnuchin and Lighthizer, according to the official.