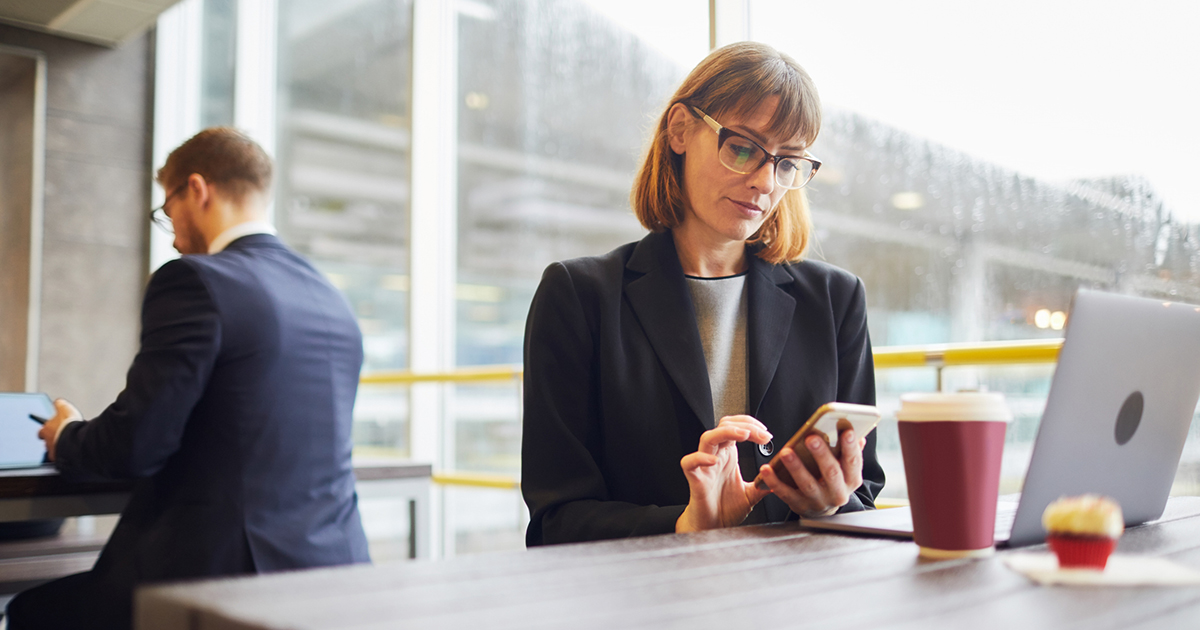 At NerdWallet, we strive to help you make financial decisions with confidence. To do this, many or all of the products featured here are from our partners. However, this doesn't influence our evaluations. Our opinions are our own.
Navigating the airport can be one of the most stressful parts of any trip. Everyone is worried about getting to the gate on time, and the crowds can be endless.
The best way to escape the airport madness — besides traveling by train or car — is by gaining access to an airport lounge. These premium spaces are limited to eligible travelers and often include amenities like showers, free snacks and premium dining options.
With more than 50 locations worldwide, the American Airlines Admirals Club is an attractive place to relax before a flight. Here's how to gain access.
Carry the Citi® / AAdvantage® Executive World Elite™ Mastercard®
The Citi® / AAdvantage® Executive World Elite™ Mastercard® is the only credit card that offers membership to the Admirals Club just for carrying the card.
The annual fee for this credit card is $450, while standalone registration to the Admirals Club is between $500 and $650 depending on your AAdvantage membership level.
» Learn more: The Citi® / AAdvantage® Executive World Elite™ Mastercard® review: Worth the fee for airline loyalists
Single day access to an Admirals Club lounge is available at certain locations for $59. To get the full value of the annual fee from just lounge access, you would have to visit an Admirals Club lounge eight times during the year.
Free access for authorized users
Maximize the value of the Citi® / AAdvantage® Executive World Elite™ Mastercard® when you add authorized users. All users get their own card, and their purchases will earn you miles. Authorized users also get access to Admirals Club lounges, and the primary cardholder doesn't need to be present. This is a unique perk that allows you to share lounge access with trusted family members.
The one downside to this is that authorized users don't have full Admiral's Club membership — just access. That means authorized users can't visit partner lounges or get special pricing on conference rooms, for example.
Other travel perks
Beyond lounge access, the Citi® / AAdvantage® Executive World Elite™ Mastercard® comes with a few other perks to make traveling that much easier. Cardholders receive a credit of up to $100 every five years for either Global Entry or TSA Precheck application fees.
» Learn more: TSA Precheck vs. Global Entry: Which is right for you?
Additionally, the first checked bag on domestic American Airline flights for you and up to eight guests is free, and you receive priority boarding on American Airlines flights.
Other ways to access the Admirals Club
As mentioned above, travelers can pay $59 to access Admirals Club lounges at certain locations. Starting Nov. 1, 2019, you must be traveling on an American Airlines or partner flight to be eligible to purchase a pass.
U.S. military personnel traveling in uniform on an American Airlines-operated flight get complimentary access by presenting a boarding pass and military ID.
American Airlines is a member of the Oneworld alliance, along with 13 other global airlines. As a part of this program, elite members of any of their partner frequent flyer programs gain perks like lounge access when flying internationally. The OneWorld alliance includes the following carriers:
British Airways.
Cathay Pacific.
Finnair.
Iberia.
Japan Airlines.
Latam.
Malaysia Airlines.
Qantas.
Qatar Airways.
Royal Jordanian.
S7 Airlines.
SriLankan Airlines.
Admirals Club access for Oneworld elites
If you are a member of any of these airlines' frequent flyer programs and have achieved elite status, you may have access to Admirals Club lounges. Each rewards program is unique, so visit this page to find yours and see if your status equates to Oneworld Sapphire or Emerald status
AAdvantage Platinum, Platinum Pro, and Executive Platinum members receive lounge access when departing on a Oneworld or American-operated flight, excluding North American flights.
Even without status, flying first- or business-class on American or its Oneworld partners generally entitles you to lounge access before your flight as well.
The bottom line
Access to Admirals Club lounges can go a long way to minimizing the frustrations of travel. The Citi® / AAdvantage® Executive World Elite™ Mastercard® is an easy way to gain membership and share access with trusted family members.
How to maximize your rewards
You want a travel credit card that prioritizes what's important to you. Here are our picks for the best travel credit cards of 2019, including those best for:
Planning a trip? Check out these articles for more inspiration and advice:
Find the best travel credit card for you
4 reasons to start collecting American Airlines AAdvantage miles
6 tips to save on baggage fees