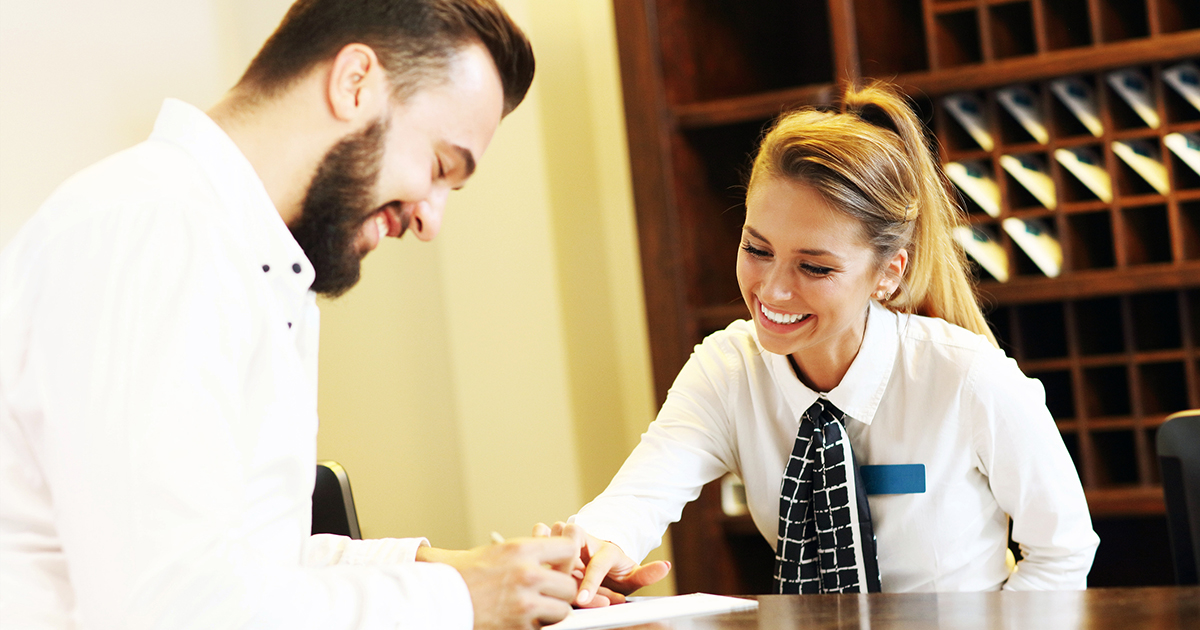 At NerdWallet, we strive to help you make financial decisions with confidence. To do this, many or all of the products featured here are from our partners. However, this doesn't influence our evaluations. Our opinions are our own.
Maximizing your hotel points earnings is more than just booking stays and using a hotel credit card. You'll also want to keep an eye out for opportunities to earn bonus points through each hotel loyalty program's limited-time promotions. Some of them are seasonal, and some apply only to certain destinations or hotels. Make sure you register for the promotions that require it because many will not automatically deposit points into your account if you're not signed up before your stay. All promotions are subject to availability, and blackout dates may apply.
Marriott Bonvoy
Endless Summer
Earn 1,500 bonus points on stays of 2 nights or more at any of the 7,000 hotels and resorts participating in the Marriott Bonvoy program. Register by Sept. 2, 2019. Valid on stays between July 2, 2019, and Sept. 16, 2019.
1,000 bonus points per night on Barcelona Hotel stays
Stay at one of six participating Marriott hotels in Barcelona and earn 1,000 bonus points per night. Reserve your room before Aug. 30, 2019, for stays until March 31, 2020.
2,000 bonus points at Courtyard Marriotts
This promotion gives you 2,000 bonus points per day of your stay at a participating Courtyard Marriott property in the U.S. or Canada. Stay through Dec. 31, 2019.
» Learn more: Which Marriott Bonvoy credit card should I choose?
Hilton Honors
Go More, Get More Promotion
Hilton Honors members will start earning double points on their second stay during the promotion period from May 6, 2019, to Sept. 8, 2019. You will also qualify for an additional bonus of 10,000 points after completing 10 stays, 15,000 points for completing 15 stays and 20,000 bonus points after 20 stays. You must register for this promotion to receive the bonus.
Double Hilton Honors points
Staying at some Hilton properties will earn you double the points when you book on this site. You can also book by phone and request "2x points."
World of Hyatt
Earn 2,000 bonus points per stay at new Hyatt brands
The World of Hyatt is welcoming four new hotel brands into its portfolio this year, and they want you to stay there. Now through Dec. 31, 2019, you can earn 2,000 bonus points for your first stay at each of the new luxury and boutique brands: the Thompson Hotels, the Joie de Vivre hotels, most Alila hotels and soon Destination Hotels. You're capped at 8,000 points for this promotion. Eager World of Hyatt members can earn a free night, too, when they stay at all four before the end of this year.
Double Your Points Rates
Some Hyatt hotels are offering "Double Your Points Rates" as part of this year-long promotion. The offer is valid for stays until Dec. 31, 2020.
40% bonus on points purchases
When you buy points through Aug. 27, 2019, you can earn a 40% point bonus on purchases of 5,000 points or more. Points can be bought in increments of 1,000. Instead of getting only 5,000 points for $120, you'll get 7,000 points.
IHG
Up to 5,000 bonus points per summer stay
Like Marriott and Hilton, IHG has its own summer promotion. Get bonus points for each stay starting with your second stay from between July 1, 2019, and Sept. 16, 2019. You'll receive 5,000 bonus points for stays at InterContinental, Kimpton, Hotel Indigo, Crowne Plaza and Even hotels. You'll receive 2,000 bonus points for stays at Holiday Inn, Staybridge Suites and Candlewood Suites. Make sure you register for the promotion.
Double points at Even hotels
Even hotels are known for their wellness initiatives, like bike rentals and a workout space in your guest room. Your IHG Rewards account will be doing well, too, if you stay two or more nights between Aug. 1, 2019, and Oct. 31, 2019. Starting on the second night of your stay, you'll start earning double the points.
50% bonus on select hotels
Through Sept. 30, 2019, book the Best Flexible rate at one of 18 participating hotels and select "add bonus points" for stays through Oct. 31, 2019. You'll receive a 50% bonus on points. The hotels in this promotion range from the luxurious Intercontinental to the affordable Holiday Inn.
» Learn more: Baffled by points and miles? Let the 80/20 rule guide you
Radisson Rewards
3,000 bonus points per night
Radisson's summer offer also begins with your second stay. Register for their midyear promotion and start earning 3,000 bonus points per night on your second Radisson stay between May 27, 2019, and Aug. 31, 2019.
3,000 bonus points for booking through the app
When you complete your first stay booked from the Radisson Rewards app, you'll earn 3,000 bonus points. This promotion is ongoing.
1,000 bonus points for newly opened hotels
Earn 1,000 bonus points for checking out some of Radisson's newest properties. Use the promo code NEWOPEN when booking. Check out the newest hotels participating in this promotion on this list.
Wyndham
2x the points on up to 5 summer stays
Wyndham will double your points earnings on your first five stays during the promotion period when you register. This offer only applies to invited Wyndham Rewards members, so login here to your account to see if you qualify.
Best available rate plus bonus points
Not only are you getting the best deal, but you can earn bonus points with your next Wyndham stay. The participating hotels are offering 2,000 bonus points for weekday stays of two or more nights. You could also earn 1,000 bonus points for weekday nights with a one-night stay or 500 points for weekend stays.
Choice Privileges
8,000 points or gift card for 2 summer stays
Register for Choice Privileges summer promotion to get 8,000 bonus points after you complete two stays between May 7, 2019, and Aug. 9, 2019. You could save the points or redeem them for a $50 gift card from select retailers like Amazon or Lowe's.
Best Western
$20 Best Western gift card
Ok, this one isn't a bonus points offering, but since you can earn a gift card that can be used for another hotel stay, it made the list. Register for the promotion and your first stay between May 20, 2019, and Sep. 2, 2019 will earn you a $20 Best Western gift card.
» Learn more: Best Hotel Credit Cards
Bottom line
You don't want to miss out on these opportunities to earn extra points. You should register for your hotel loyalty program's promotions as early as possible to maximize your earnings. If you're looking to get a larger chunk of points, you might want to consider applying for a hotel credit card. These cards usually come with a significant number of bonus points, if you meet the spending requirement.
Planning a trip? Check out these articles for more inspiration and advice:
Find the best travel credit card for you
Snag these hotel loyalty perks, even if you're disloyal
How your 2019 vacation can pay for your 2020 vacation