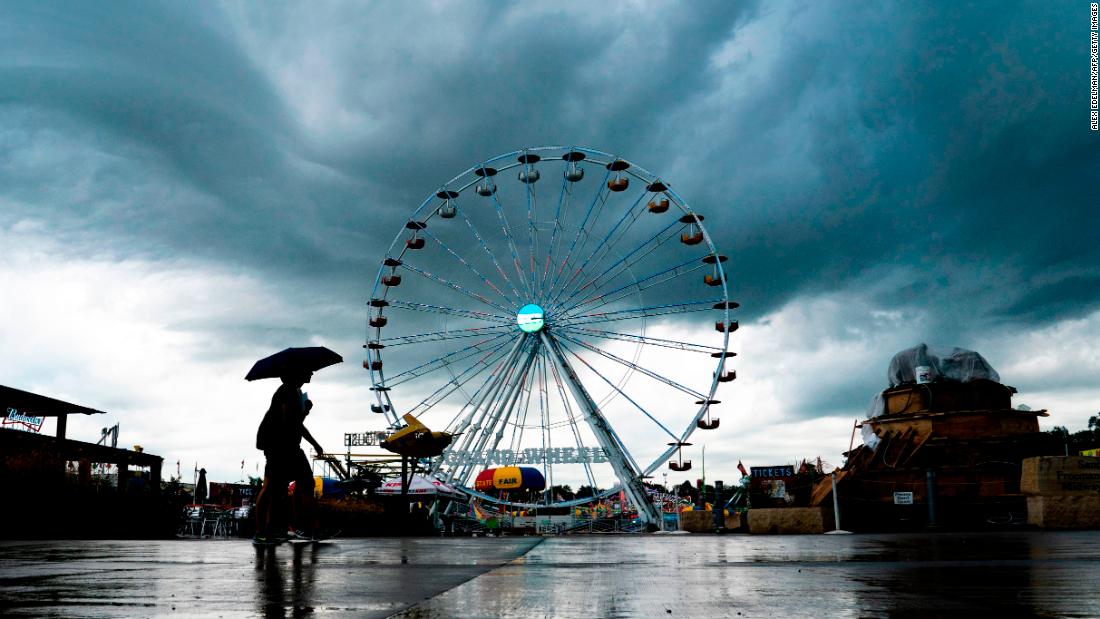 The Democratic presidential candidates are converging at the Iowa State Fair this week, jostling for attention as they deliver their speeches from the soapbox.
They will have a chance to flip pork chops, visit the famed Butter Cow and cheer on the junior ranchers and farmers who are trying their hand at mutton busting.
Inevitably, most of them will be coaxed into eating meat on a stick. (This year, the featured delicacy is bacon-wrapped-bacon.)
Here's why that matters: Of all the presidential race traditions, the fair visit ranks somewhere near the top. It is a chance for candidates to galvanize their volunteers in this crucial early caucus state, and introduce themselves to families from all over Iowa who converge in Des Moines to sample the delights of the fair.
It may feel as though the race for the Democratic nomination has been well underway for many months, but the Iowa State Fair will be a first introduction to the candidates for many voters in the Hawkeye state. Though contenders like Massachusetts Sen. Elizabeth Warren, California Sen. Kamala Harris and Vermont Sen. Bernie Sanders have all campaigned extensively across this state, the size of the field has been daunting and many voters say they are just getting to know the candidates.