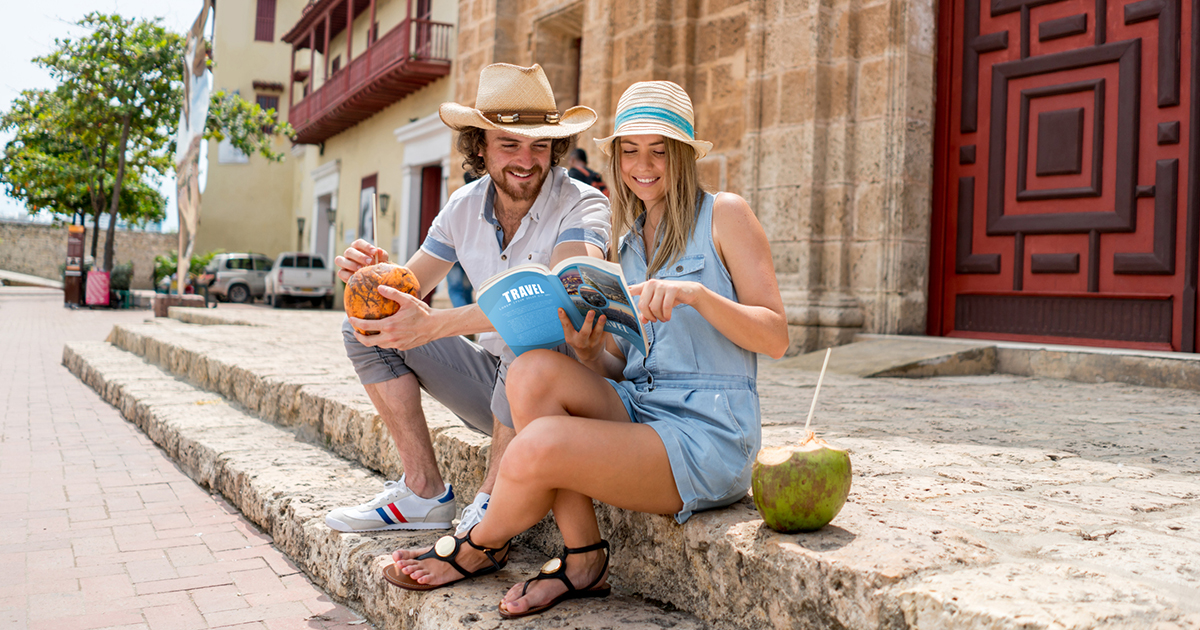 At NerdWallet, we strive to help you make financial decisions with confidence. To do this, many or all of the products featured here are from our partners. However, this doesn't influence our evaluations. Our opinions are our own.
Forget fluctuating point valuations and optimizing your redemptions. The Orbitz Rewards program is one of the simplest loyalty programs out there — 1 Orbuck equals $1 you can spend on a future hotel booking on Orbitz. So, when Orbitz has special promotions that offer 3x or 4x points, it doesn't take a lot of math. You're getting 3 or 4 times the dollars to spend.
Orbitz Rewards members usually earn just 1% back in Orbucks on their flight bookings. With the latest Orbitz promotion, you could earn three or four times that when you book a flight on the Colombian airline Avianca.
Earn 3x Orbucks
Now through Sept. 3, 2019, if you book a flight whose segments are all on Avianca, you'll get 3% back in Orbucks — 1% base earnings plus a 2% bonus. A total of 3% back is the same earning rate as booking hotels on Orbitz using their desktop site.
Earn 4x Orbucks
The promotion gets even better if you're flying to the capital of Colombia. Rewards members who book flights on Avianca to Bogota will get 4% back in Orbucks, or 1% base and a 3% bonus. That means a $600 round-trip flight to Bogota will earn you $24, compared to the $6 you would normally earn. This promotion ends Sept. 3, 2019.
» Learn more: 5 reasons to get the Orbitz Rewards Visa Credit Card
The fine print
There are a few caveats. First, all segments of your flight must be on Avianca. If you have a one-way flight, every leg of your flight must be on Avianca. If you buy a round-trip ticket, both the departing and return flights might be on Avianca.
Also, the bonus Orbucks expire quickly. You must redeem them within 60 days of receiving them. Bonus Orbucks will be deposited into your account within five business days after booking.
Bottom line
People interested in booking a trip to Colombia within the next few weeks should consider this promotion. Even though the Orbucks may not translate to huge savings, they are so easy to redeem that it's basically like using a small coupon on your next hotel booking.
If this type of easy earning and redeeming appeals to you, you might also be a good candidate for the Orbitz Rewards Visa Card, which earns 6% back in Orbucks on flights, 10% on hotels booked through the Orbitz app and 2% on everything else. We think it's one of the best hotel credit cards out there, especially for avid Orbitz users.
How to maximize your rewards
You want a travel credit card that prioritizes what's important to you. Here are our picks for the best travel credit cards of 2019, including those best for:
Planning a trip? Check out these articles for more inspiration and advice:
Orbitz Rewards Visa review: Stellar rates, complex terms
Find the best travel credit card for you
Orbitz gets more rewarding for Platinum members