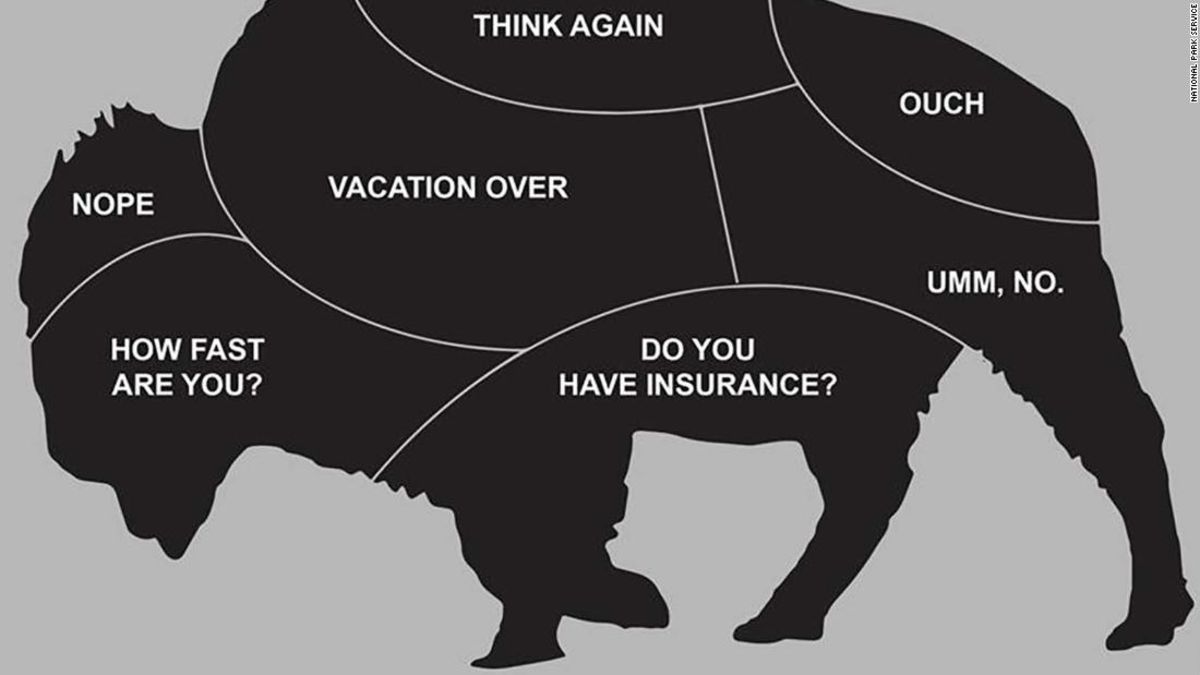 (CNN) — The National Park Service has released a guide to safely petting bison after recent dangerous encounters between tourists and the giant animals.
The short version is: Don't.
It urges people to think before scratching a bison's back and warns that petting the shoulder area could be vacation ending.
If you fancy a bison belly rub, check your insurance first.
A 9-year-old girl was injured after a bison charged her in Yellowstone National Park on Monday, the park's public affairs office said.
The Park Service says visitors must give animals plenty of space.
It recommends staying at least 25 yards from bison and elk.