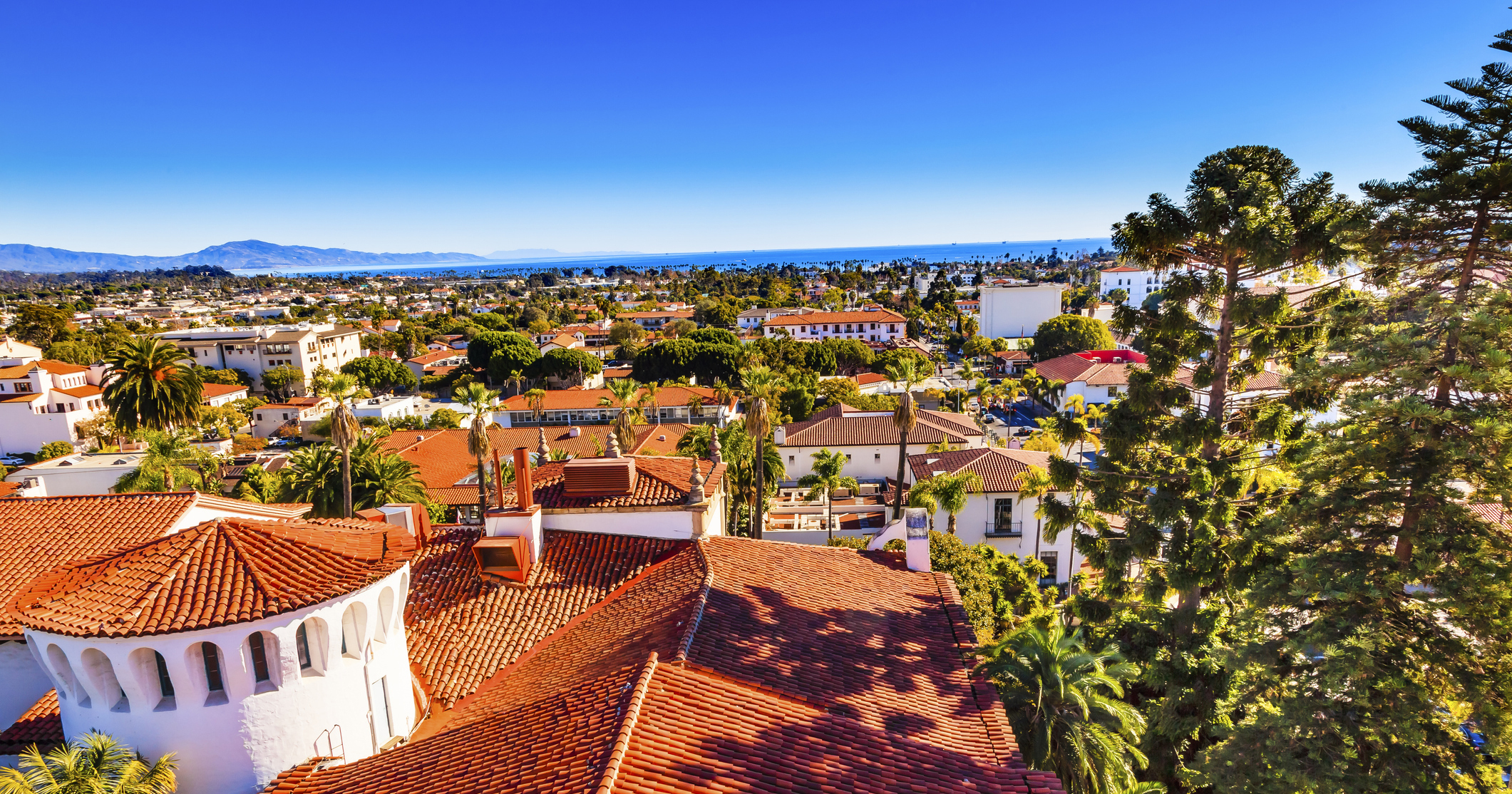 At NerdWallet, we strive to help you make financial decisions with confidence. To do this, many or all of the products featured here are from our partners. However, this doesn't influence our evaluations. Our opinions are our own.
Adam Sterling used points earned on his Chase Sapphire Reserve® and transferred to Hyatt for a Saturday night stay at the beachfront Hyatt Centric Santa Barbara. A $400 room in the boutique hotel with local flair cost only 15,000 points.
» Learn more: Chase Sapphire Reserve® review: A first-class premium travel card
The cardholder
Name: Adam Sterling
Age: 38
Occupation: Software engineer and travel blogger
Home: Orange County, California
Card/loyalty program: Chase Ultimate Rewards® transferred to the World of Hyatt program.
Earning strategy
How did you earn points for the free stay?
I've been a Chase cardholder and member of Hyatt for nearly a decade. I signed up for the Chase Sapphire Reserve® when it came out in 2016.
I earn Chase Ultimate Rewards® mostly by using a credit card for everything I can, even for smaller purchases. They add up. A $1 soda at McDonald's is 3 Chase Ultimate Rewards® points using the Chase Sapphire Reserve®. I also try to maximize the quarterly 5x categories on my Chase Freedom®. I then combine those Chase Ultimate Rewards® points with the ones I earned with the Chase Sapphire Reserve®, but only when I have a use for them, like this hotel stay. (Note that the Chase Sapphire Reserve® has an annual fee of $450.)
» Learn more: Chase Freedom® review: $150 bonus and 5% cash back
Did you use points in conjunction with a promotion?
There was no promotion for this redemption. Despite that, I have found World of Hyatt points to be among the best use of Chase Ultimate Rewards® points. I typically get value of over 2 cents per 1 point when transferred to Hyatt for a hotel booking.
How long did you save for?
Miles and points are not a good investment long-term. They tend to lose value over time. I am constantly earning and using points.
The redemption
Hotel info: Hyatt Centric Santa Barbara
Date of travel: April 27, 2019
Room type: Standard King Room
Total points used: 15,000 points
How did you book, and did you run into any surprises or hassles?
One of the best things about the World of Hyatt program is that there are no blackout dates at Hyatt hotels and resorts. As long as a standard room is available at the standard rate, you should be able to use points for that.
Cash rates at all hotels in Santa Barbara were exceptionally high the weekend of my stay. The hotel had standard rooms available, but for a nonstandard rate. The rate the room was being offered at was a "Spring Sale" rate that I wasn't available to book on points initially. But patience paid off, and the standard point rate became available three days before my stay.
What amenities did you take advantage of at the hotel?
The only amenity I used was the Wi-Fi. It definitely seemed quicker than other hotels I have stayed at. The hotel has a pool and restaurants, but the weather wasn't good for using the pool and I had plans to eat elsewhere.
The pros and cons
Favorite perk of the program used?
Not only do I value World of Hyatt points as one of the best points currencies, they are also easy to use.
Least favorite?
Earning Hyatt points from non-credit card spending is a bit harder than earning points using the The World Of Hyatt Credit Card. You only earn 5 points per $1 spent at a hotel in the chain. With The World Of Hyatt Credit Card you earn at least a point for every dollar spent anywhere.
» Learn more: The World Of Hyatt Credit Card review: Lavish benefits, reasonable cost
What would you recommend to others trying to save for free flights or hotel stays?
Use a credit card whenever possible, but be responsible with your spending. Pay off your bills in full every month. Interest can very quickly negate the rewards you're earning from your credit card.
What's your next travel rewards goal?
Since I am constantly using points, I don't have a lofty goal. I try to travel somewhere at least once a month. I typically will look at every points redemption opportunity for my travels and use points where I get the best value.
Best advice for those new to travel rewards?
I always tell people that there is no perfect credit card for everyone. What is best for one person may not be the best for another. Knowing where you're spending your money each month will help you evaluate a credit card's earning potential. Having the best card for your lifestyle will maximize your earnings. Don't leave points on the table because you're using the same credit card as everyone else.
How to maximize your rewards
You want a travel credit card that prioritizes what's important to you. Here are our picks for the best travel credit cards of 2019, including those best for:

Planning a trip? Check out these articles for more inspiration and advice:
Find the best travel credit card for you
Why you should compare Chase Ultimate Rewards® redemptions with Chase partner redemptions
Earn more points and miles with these 6 strategies