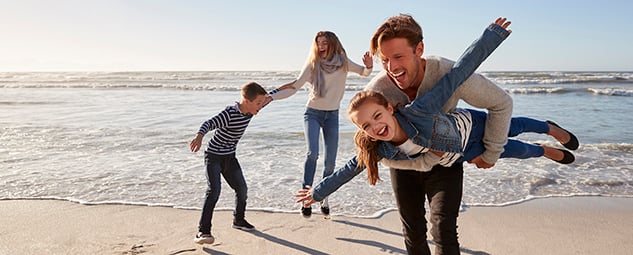 JetBlue's two-day Fall Runway Preview sale is on. Flights from Sept. 4, 2019, to Nov. 20, 2019, start at $39 one-way, and award flight prices start at just 1,900 TrueBlue points plus fees. The offer ends Aug. 14, 2019.
Here are some of the routes we're eyeing:
Long Beach to Las Vegas for $39 one-way
Flights from Southern California to Sin City are usually around $100 and up round-trip, but with JetBlue's sale, you might be able to get away and save your benjamins for the pricey drinks.
Fort Lauderdale to Charleston for $64 one-way
JetBlue has several sale flights out of Fort Lauderdale, so Florida-based passengers have plenty of options. We like this route because most other airlines are charging at least $15 more with a layover somewhere, while JetBlue's sale fare is for a nonstop flight.
New York to Boston for $59 one-way
You can fly out of Newark or JFK for this flight to New England; that's about $30 cheaper than usual for a round-trip ticket, according to Google Flights. Other New England destinations in JetBlue's sale include Worcester, Massachusetts; Providence, Rhode Island; and Burlington, Vermont.
St. Thomas to San Juan for $59 one-way
You could also string together an island-hopping vacation in the Caribbean with some of JetBlue's sale fares. This price is pretty much the lowest you'll see on this route, and it's similar to other fares we found on offer right now. There are also a number of cheap JetBlue flights to the Caribbean from New York and Florida.
Here's the fine print for this deal:
Blackout dates: Sept. 28-Oct. 1, Oct. 12-Oct. 14, Nov. 6-Nov. 12.

Sale fares exclude Friday and Sunday travel; travel days vary by route as well.
Remember to book your flights by Aug. 14, 2019, to take advantage of these prices.