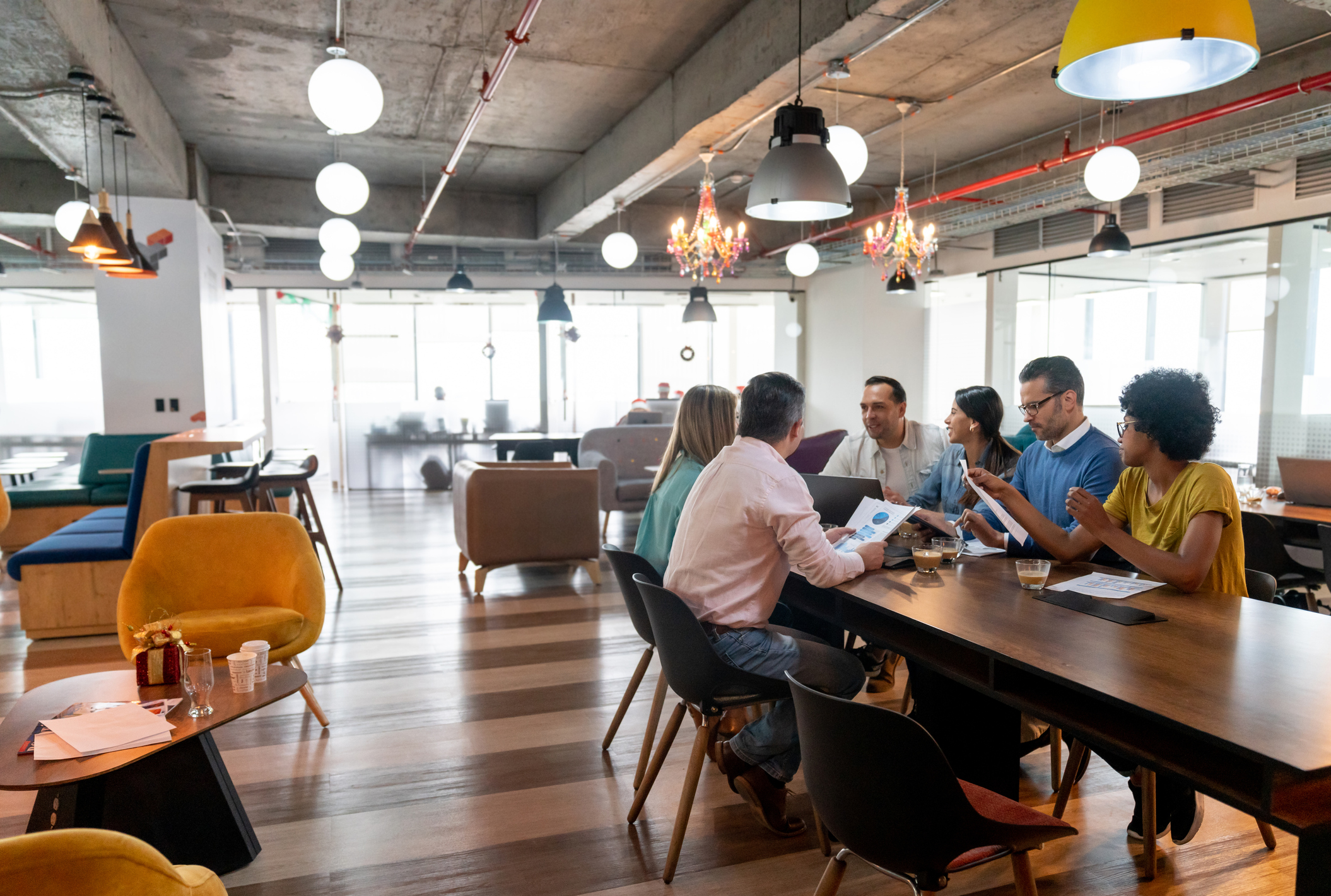 At NerdWallet, we strive to help you make financial decisions with confidence. To do this, many or all of the products featured here are from our partners. However, this doesn't influence our evaluations. Our opinions are our own.
The We Company — the parent company of coworking office-space giant WeWork — is expected to file its initial public offering in September.
Pre-IPO investment in the company by private equity firms has valued WeWork at $47 billion, making this one of the most anticipated IPOs this year. Whether that valuation is too low or high will soon be tested by the market.
Here's what to know before buying WeWork stock.
1. Consider if WeWork will work for your portfolio
Before you become a part-owner of any company, It's important to do your research: How does the company make money? Who is running the firm? What is its competitive outlook?
» Learn the basics: How to research stocks
The best source of that information for WeWork is the company's Form S-1, a statement companies must file with the Securities and Exchange Commission before going public. That form includes information such as historical financial performance, how much the company plans to raise in the IPO, and what it plans to do with that cash.
According to WeWork's filing, The We Company drew $1.5 billion in revenue in the first six months of 2019 but had a net loss of nearly $690 million during the same time period. WeWork is rapidly scaling its core business and several subsidiaries, including spa and wellness centers, and group living spaces. It even plans for private elementary schools focused on entrepreneurship.
Besides the merits of the stock, think about WeWork in terms of your total investment portfolio. For example, if you already have stocks in the coworking space or commercial real estate sector, you may want to balance that out with new investments in other industries instead.
» Companies to watch: 2019 IPOs
2. Decide how much WeWork stock you want
Once you've decided WeWork is right for you, decide how much you'd like to buy.
A few things to remember before you buy:
Plan on investing for the long-term

. A good rule of thumb is to invest cash you don't need for at least five years to give your investment time to weather inevitable peaks and valleys in value. Recent IPOs, including from

Uber

and

Lyft

, have disappointed, so don't expect quick riches from this or any stock buy.

Don't invest more than 10% of your portfolio

in any one company or in individual stocks. You don't want a single stock to make or break your investment portfolio. Put a cap on the amount of "mad money" you use to make long-shot bets so you don't derail retirement or other plans if the investment doesn't pay off.

NerdWallet recommends keeping about 90% of your portfolio

primarily invested in index funds, which buy a wide basket of stocks with the goal of reducing risk while reaping bigger market gains.

Here's more on

investing with index funds

.
» Read our full guide: How to buy stocks
3. Place your order through a brokerage account
If you don't already have one, you'll need to open a brokerage account to buy and trade stocks like WeWork (or bonds, mutual funds or other investments).
Opening and funding a brokerage account is a pretty pain-free process, and you can easily transfer money from any checking or savings account. You'll need those details and other personal information handy. If you want to know more, we have a full guide to brokerage accounts here.
When choosing a broker, look for low commissions and account minimums you can afford. Many brokers now require no minimum to open an account.
If you need help choosing, some of the best online brokers NerdWallet has reviewed include:
To place your order, look for The We Company's stock ticker — WE — and select the amount you'd like to purchase. You'll also be asked to choose an order type. Here are the two most common:
A

market order

tells your broker you want to buy WeWork stock as soon as possible at the best available price. You're nearly guaranteed to buy the stock, but the price may be higher or lower than it was when you placed your original order.

A

limit order,

as the name suggests, tells your broker to buy WeWork stock only if the price is at or below a certain dollar amount. If the price never reaches that level, your order may expire — no WeWork stock for you.
That's it. Once your order is confirmed, you'll own WeWork stock. Now keep an eye on the stock and all your holdings over time to ensure your portfolio has the right balance of assets. See our guide to asset allocation for more on that topic.
What's next?
Want to take action?

Learn how to open a brokerage account

Want to dive deeper?

Read our guide to buying stocks

Want to explore related?

View our list of the best-performing stocks this year