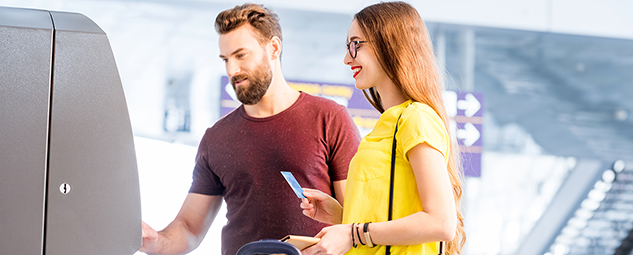 It's been years since I got my United℠ Explorer Card — so long that I don't remember how many miles I got as a sign-up bonus or what I spent them on. What's more, these days, I seldom use this card, focusing instead on building my mileage balances with Bonvoy and Chase Ultimate Rewards®.
Yet the United℠ Explorer Card stays in my wallet and I continue paying the annual fee ($0 for the first year, then $95). Why? Because the unique benefits make this card worth keeping.
More flight redemption options
My favorite perk of the United℠ Explorer Card pops up every time I search United's website for a reward flight. It's the words, "Exclusively available to you as a MileagePlus Chase Cardmember" that appear next to quite a few flight options. It means that because I have the United℠ Explorer Card, I'm able to use miles to book saver-level flights that aren't available to non-cardholders.
Having more flights to choose from is very appealing. For one thing, I can choose flights that better suit my travel plans. This includes flights with better departure times, nonstops versus connecting flights and the like. And because I have more flight options, I have more seating options.
If the aisle seats have already been scooped up on one flight, I can check the seating chart on flights where saver awards aren't accessible to other MileagePlus members. The odds of getting stuck in a middle seat on a United flight are considerably diminished by having this card.
Two free United club passes every year
United Club airport lounges offer a spacious, stress-free place to wait for your flight while enjoying free drinks, snacks Wi-Fi and other very pleasant perks. You can buy a United Club pass for $59 per person.
My United℠ Explorer Card comes with two free lounge passes every year. The value of these passes more than offsets the annual fee if I get the chance to use them, which I do most years.
Free checked bag
The free checked bag perk can also make up for this card's annual fee. Without this credit card, I would pay $30 each way to check a bag on a United flight, at a cost of $60 round-trip. A free checked bag is like money in the bank for me.
Priority boarding
This is a perk custom-tailored for stress cases who really — really — don't want to worry about getting on a plane, finding the overhead space completely full, then fumbling to take out laptops and e-readers so the flight attendant can gate-check your carry-on bag.
When I book a United flight, I'm automatically assigned to an earlier boarding group than most other economy-class passengers. All I have to do is provide my MileagePlus number on my reservation. The system recognizes me as a United℠ Explorer Card accountholder. This benefits helps ensure plenty of space for my carry-on in the overhead compartment.
Miles don't expire
I earn United miles very slowly. With this card in my wallet, I can let my mileage balance build as slowly as I like without worrying about those miles expiring.