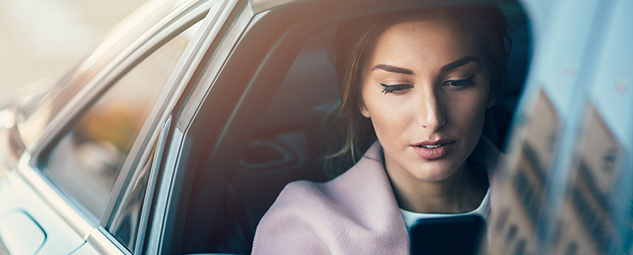 After three years, Lyft and JetBlue are ending their rewards partnership. Members of JetBlue's TrueBlue frequent flyer program have been able to earn TrueBlue points on rides to and from the airport with Lyft. Now, TrueBlue members have a short window to take advantage of this opportunity before the partnership formally dissolves on Sept. 9, 2019.
How to earn bonus points before the partnership ends
If you'll be heading to the airport before Sept. 9, 2019, there are a couple ways you can earn points while this offer is still active. First, make sure to link your JetBlue and Lyft accounts. Sign in to your Lyft account, then navigate to the Connected Services page to enter your TrueBlue loyalty number.
If you're new to using Lyft, you can even take advantage of new user promotions between JetBlue and Lyft until the partnership is discontinued. Right now, new Lyft users can still earn 750 TrueBlue points or $15 off their first Lyft ride to the airport.
For those who aren't new users, you'll be able to earn 30 TrueBlue points for every ride to and from the airport until Sept. 9. This means there's still time to work toward the 1,200 points you can earn from this promotion annually (from up to 40 rides to and from the airport).
Frequent users of this service don't have to worry — TrueBlue points don't expire. So your points won't disappear, and you don't have to do anything special to keep them.
Other Lyft partnerships for earning bonus points
Delta SkyMiles
While the JetBlue partnership will soon be a thing of the past, Lyft is still partnering with other airlines to boost rewards. Delta SkyMiles members can link their SkyMiles number to their Lyft account to receive one SkyMile per dollar spent on Lyft rides. New Lyft users are eligible for two $10 Lyft ride credits through this partnership.
To sync your accounts, visit deltalyft.com. You'll enter your name and SkyMiles number, and then be prompted to sync to an existing Lyft account or create a new one.
In addition to earning 1 SkyMile per dollar consistently, Lyft also provides limited-time SkyMiles bonus offers. A few current eligible offers include:
Airport rides: Lyft users receive 1 additional SkyMile per dollar spent on eligible rides to or from U.S. airports

Mercedes-Benz Stadium (Atlanta): Lyft users receive 2 additional SkyMiles per dollar spent on eligible rides to and from Mercedes-Benz Stadium on certain event days (such as Atlanta Falcons games, concerts and other special events).

Banc of California Stadium (Los Angeles): Until Nov. 30, 2019, you can receive 3 SkyMiles per dollar spent on Lyft rides to Banc of California Stadium during Los Angeles FC home games.

CenturyLink Field (Seattle): Earn 3 SkyMiles per dollar spent on Lyft rides to and from CenturyLink Field in Seattle on days when the Seattle Seahawks are playing home games. This promotion runs through Jan. 31, 2020.
Last year, Lyft also had a limited-time holiday promotion of 10 SkyMiles per dollar spent on airport rides. Be sure to link your accounts and keep an eye out for extra earning opportunities to boost your points.
For any promotion, make sure you read the terms and conditions for more details and to determine eligibility. Taxes, fees, tolls and tips are not included in the base dollar amount used to determine bonus SkyMiles.
Hilton Honors
If you're looking for even more loyalty partnerships to add to your Lyft account, consider the Hilton Honors program. Once you've linked your Lyft and Hilton Honors accounts, you'll earn 3 Hilton Honors Points for every dollar spent on Lyft rides (excluding taxes, fees, tolls and tips) and 2 Hilton Honors Points per dollar on Lyft Shared rides. This benefit is valid for the first $10,000 spent on Lyft each year.
There's also a new user promotion tied to this partnership for those who haven't used Lyft before: New Lyft members can receive $5 off each of their first three rides.
To earn points with Hilton Honors and Lyft, start at hiltonhonorslyft.com. Once you sign in to your Hilton Honors account, you'll be prompted to link or create a Lyft account.